Pastor Claire: NO ONE DESIRING TO KNOW on KingsChat Web
NO ONE DESIRING TO KNOW THE WORD OF GOD.... Should be denied of a copy of the Bible. #thebiblematters #takeastandforthebible #biblecelebration #internationaldayofthebible2020 #rhapsodybible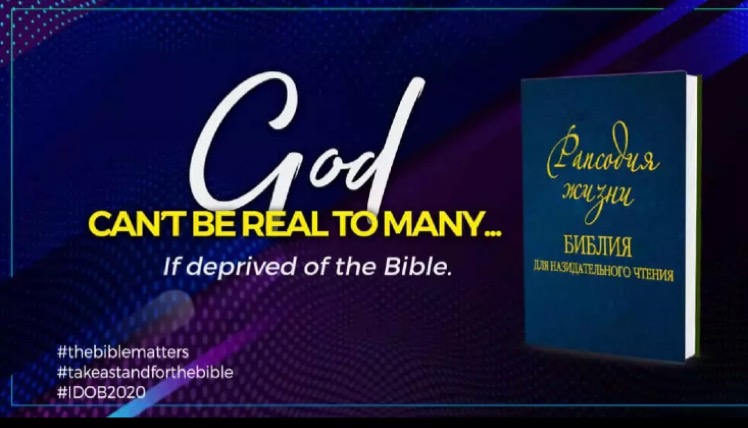 My life is for the glory of God.....
#CMPrayerandfasting #blwcampusminsitryrocksTM #blwzoneb
#PRAY-A-THON2020 #Prayingnow #Pclprayathon2020 #IAmAPriestInOffice #Iamaprayerinfluencer #MonthOfProclamation #MEASIA #CEALAIN1🇦🇪🇦🇪
A hearty congratulations to Br Emerson and Sis Elizabeth Miranda on a glorious and beautiful wedding ceremony. We rejoice with you greatly. #cesazone2 #cenamibia #cekatutura
Happy Perfect Birthday To Brother Clement Eigbiremolen The Coordinator of Christ Embassy OBRIKOM in CEMCPH. Thank you for saying yes to God and the Ministry.Glorious things are Spoken of you.
#CMPrayerandfasting #blwcampusminsitryrocksTM #blwzoneb
NO ONE DESIRING TO KNOW THE WORD OF GOD.... Should be denied of a copy of the Bible. #thebiblematters #takeastandforthebible #biblecelebration #internationaldayofthebible2020 #rhapsodybible
#CMPrayerandfasting #blwcampusminsitryrocksTM #blwzoneb
NO ONE DESIRING TO KNOW THE WORD OF GOD.... Should be denied of a copy of the Bible. #thebiblematters #takeastandforthebible #biblecelebration #internationaldayofthebible2020 #rhapsodybible