Pastor kate Osi Tubonimi: Happy birthday Esteemed Rev Ray.Thank on KingsChat Web
Happy birthday Esteemed Rev Ray.Thank you Pastor for all you mean to us. Indeed you represent the word of God in all totality. Continue to blossom and enjoy the fullness of the year sir,we love you dearly. Pst kate ,Dave and family.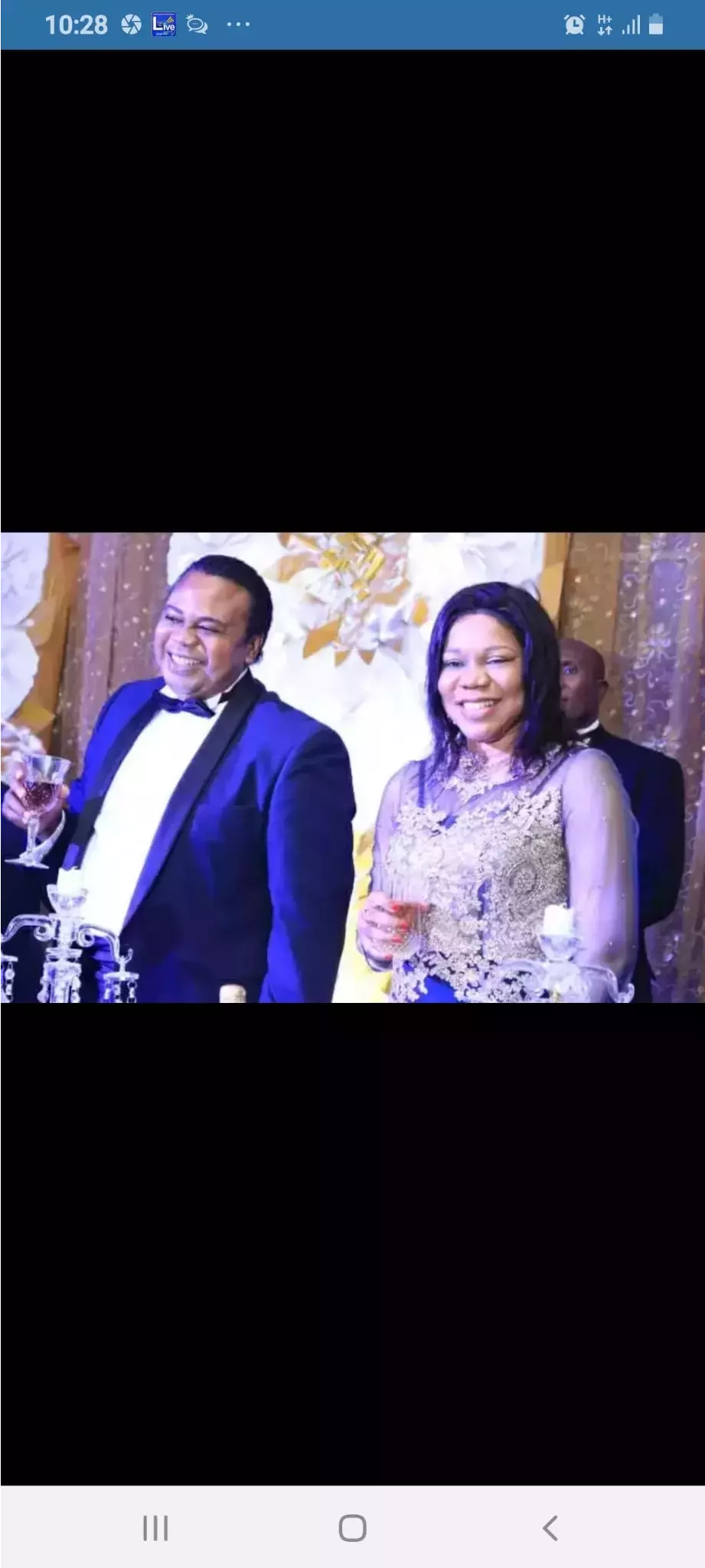 christiana Nagbons
commented:
Your page is lovely , I have a business proposition for you ! If you are interested just give it a shot by sending me a dm 🤝
#VMCBREAKINGNEWS With over 9.6 million people said to die every year from cancer-related conditions globally; Cancer has become a major global health problem. The Volunteer Medical Corps is set to shine the light of hope to people and families affected by cancer around the world on Feb 4th; #WorldCancerDay Join us as we change the narrative! Click here for more information: https://volunteermedicalcorps.org/world-cancer-day.php #iamandilead #perfectvolunteers
My first project for the year has finally come to fruition. A Mosaic representation of the Music and arts legend Evangelist Kathy Woghiren, a super HAPPY BIRTHDAY Ma, it was an honor meeting you, thank you for the prayers.It was great fun exploring this new medium and I love it😁
CELEBRATING BROTHER HENRY MCEBO, LOVEWORLDSAT'S EDITOR.🌺🌍🥳🏅🌺 We rejoice and give thanks as we celebrate one of our star LoveWorldSAT Team member. Thank you for your staunch and passionate commitment in transforming and illuminating lives with God's word. Your life shall forever be an oasis of wisdom and solutions as you continue to make impact through your relevant works. We love you and God bless you 🌎❤ #loveworldsat #loveworldnetworks #loveworldsatstar #loveworldsatteam
We are live @LoveWorldRadio it's the Rhapathon with Pastor Chris! Tune in via www.loveworldradio.fm #PastorChrisOnRadioEveryWhere #LWR
THERE'S A MIGHTY REVELATION ALL OVER THE WORLD BECAUSE OF RHAPSODY ~ OUR ESTEEMED CEO MINISTERING NOW https://rhapsodyofrealities.org/lvirtualz What Will You Do About Rhapsody The Outflowing Of Your Provocation? It's The Grand Finale Of Rhapathon Live @ The Morning Session #TheRhapsodyOfGod #CELVZ #RhapathonWithPastorChris #1MillionRhapsodyOutreaches
Anticipate YCPH #Youthconferenceportharcourt#blwzonej#campusministryrocks
Celebrating His Excellency, Most Highly Esteemed Reverend Ray Okocha. SIR, YOU ARE GODS MASTER PIECE., YOU ARE AN ICON OF EXCELLENCE, GLORY , PERSEVEARANCE, UNCONDITIONAL LOVE, AND GRACE. YOUR CALMNESS AND SERENITY IS CONTAGIOUS AND MAGNETIC. SIR, I LOVE YOU EXTREMELY.
GLOBAL RHAPATHON WITH PASTOR CHRIS ( DAY 5) Rhapsody of Realties is a message of God to the World. Rhapsody is a divine Strategy. Kindly participate via this link below. https://rhapsodyofrealities.org/lz2 #Rhapathonwithpastorchris #celagoszone2
HAPPENING NOW!!!! Its Day 5 of the Global Rhapathon with Pastor Chris. Do join now on https://rhapsody of realities.org The Chief Executive Officer, LW Inc, Pastor Deola Phillips ministering now and sharing on the glorious tool for world Evangelism - The Rhapsody of Realities!