CeFlix: ⏩⏩⏩*BREAKING NEWS ON CEFLIX*⏪⏪⏪ *Pastor on KingsChat Web
⏩⏩⏩*BREAKING NEWS ON CEFLIX*⏪⏪⏪ *Pastor Chris Audaciously Reveals Plan to Reduce the World Population* Watch the man of God, Pastor Chris, as he gives an expose on the devil's plan to depopulate the world! 👇🏻👇🏻👇🏻 https://www.ceflix.org/ 🌍📰🗞️🌎 *Stay informed and up-to-date on current events and trends as they happen in the world today.* WATCH great entertainment - local & international SHOWS, MOVIES, SPORTS, NEWS, ANIMATIONS, and lots more ▪️CLICK ▪️WATCH ▪️SHARE ............. The CeFlix Mobile App is Available on Android and IOS. Get-the-App 👇👇👇👇👇👇👇👇 Android 👇 https://bit.ly/download-ceflix-tv-android IOS 👇 https://bit.ly/download-ceflix-tv-ios *CeFlix, worth watching!* #Tuesday #prayingnow #globaldaofprayer #worddrive #stillpraying #megaonlinecrusade #soulwinnersbootcamp #livehealingserviceswithpastorchris #hspc #ropc2021 #imcc2020xpanded #globalimpactoutreach2020 #watchliveonpcdltv #healingstreams #yourloveworld #pcdlusc2020 #watchliveonpcdl #wordfestC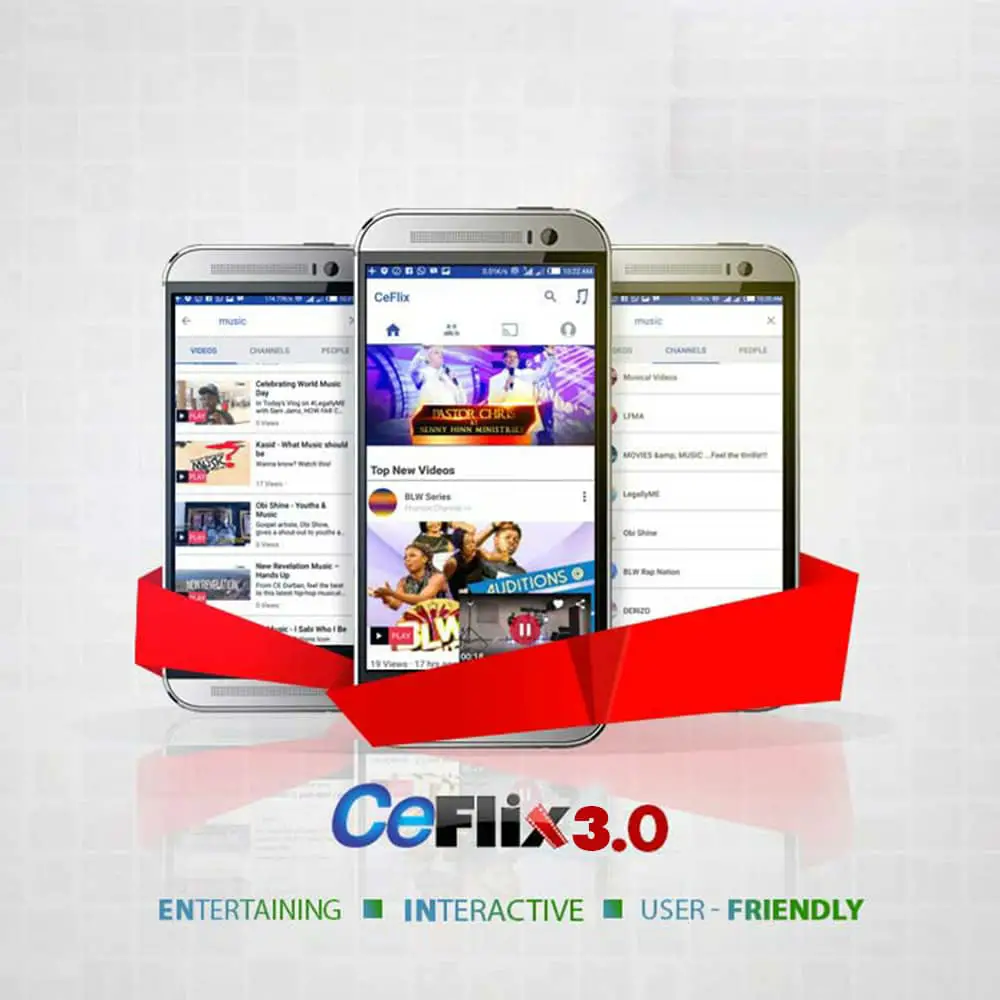 Pastor Gary izola lornar
commented:
Cryptochin fx pro, Invest $250 into bitcoins on Cryptochinfxpro and earn $2500 in 1 week directly to your local bank account or your bitcoins wallet , for your profit, you will be notify immediately on your email or your cell phone massage, then clink on withdrawal process choose method of payment...bank or your bitcoins wallet etc..add me on WhatsAp to learn how it works...+1 (740) 651-1971
THRONOS 2- Herold's Birthday scene Daughter of the Herodias asks for the head of the Baptist.. To watch it, here is a link: https://bit.ly/3sU3pmp Kindly leave a comment below #cephzone1 #eastersunday21 #peeayforever #thedeath #easter #Jesus #love #passion #betrayal #conspiracy #thronos #cephzone1media God bless you
Happy Birthday, Ma. I love you, Ma
#Mohammadalinaeimi #mohammad_ali_naeemi # #محمد_علی_نعیمی  #شروین_نعیمی #shervinnaeimi #شرویننعیمی  #Shervin_naeimi #نعیمی  #shervinmonkey  #shervin_monkey  #Sherwinmonkey  #sherwin_monkey #Sherwin_naeimi #sherwin_naeemi  #sherwinnaeemi #شروین_میمون #شروینمیمون
Happy Birthday Esteemed Pastor Ebimi Mulade (Pastor CE Bomadi Subgroup, Ughelli group of Churches). Thank you for your commitment to the work of the Ministry. It's a glorious year for you, filled with God's blessings and goodness. ❤️❤️ We love you dearly. #TLB #CEBAYELSA #CEUGHELLI #CESAPELE #NSSZONE1
Happy Birthday To You My Pastor,Life Coach, Mentor,Teacher. You Are A Life Gem,An Icon Of Beauty ,Excellent And Grace. I & My Household Wishes You A Flourishing Birthday Celebrations & Many More Years Of God's Grace Amen. #PLO6o4 #CEPHZONE2 #CELWC #CELWCDCG #DCG #ROYALPEARLCELL.
#Mohammadalinaeimi  #Mohammad_ali_naeimi #mohammad_ali_naeemi #Muhammad_ali_naeemi #محمد_علی_نعیمی  #شروین_نعیمی #shervinnaeimi  #Shervin_naeimi #نعیمی  #shervinmonkey  #shervin_monkey  #Sherwinmonkey  #sherwin_monkey #Sherwin_naeimi #sherwin_naeemi  #sherwinnaeemi #شروین_میمون
#Mohammadalinaeimi  #Mohammad_ali_naeimi #mohammad_ali_naeemi #Muhammad_ali_naeemi #محمد_علی_نعیمی  #شروین_نعیمی #shervinnaeimi  #Shervin_naeimi #نعیمی  #shervinmonkey  #shervin_monkey  #Sherwinmonkey  #sherwin_monkey #Sherwin_naeimi #sherwin_naeemi  #sherwinnaeemi #شروین_میمون