Dorcus Acumbala: I'm Very Ready #rhapsodyvirtualawards2021 on KingsChat Web
I'm Very Ready #rhapsodyvirtualawards2021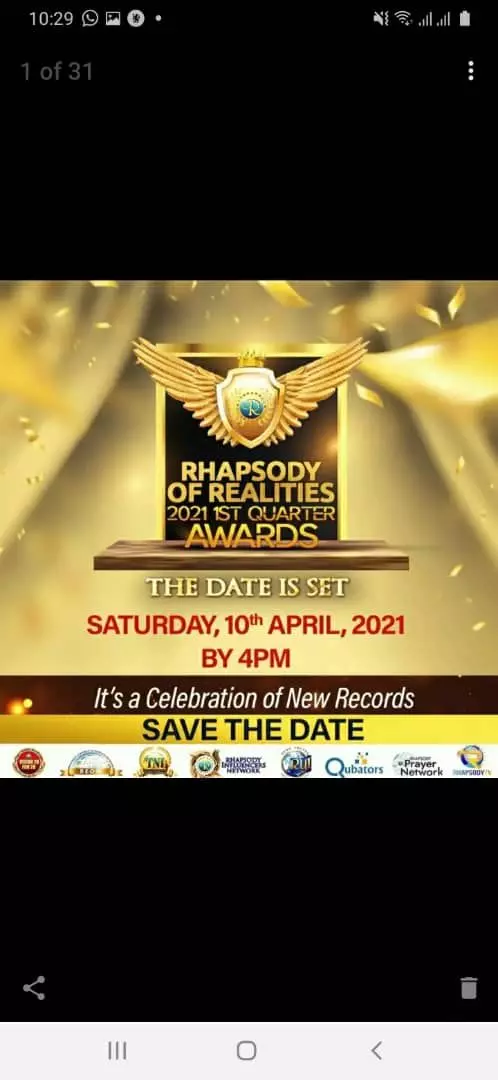 Cynthia Melissa
commented:
Trading is fraught with risks, as there is a possibility of profit and the possibility of loss as well, and the trader must be aware of the risks surrounding him, which come from many sources, in addition to the risks in the market there is the possibility of loss as a result of exposure to a fraud by a company that claims to act as a financial broker while Actually take investment money in various ways and methods illegally. I will show you how I turned $500 to $5000 FX trade.
Faith...Is How We Roll! #cetrinidadandtobago #celagoszone2 #caribbeanoverlords
Happy birthday Pastor Emma. Thanks for all that you have helped us accomplish in LW Northampton. You are unique in your ways and the inspiration you bring is unfathomable. As you enter a new age today, you are guided and protected by the truth of God's word. Happy birthday
Wow! wow!! Happy birthday Pastor ma. You are such an inspiration. I am always grateful for the opportunity I had to work with you ma. You are such an inspiration. Thank you for loving me and my family. This is the morning of your life. I love you ma.
Still celebrating our Highly Esteemed Secretary General and Pastor Kemi Adesina. Happy Wedding Anniversary Sir and Ma.
#World Health Day #CE Isheri #CE Lagos Zone 2 #None of these diseases
Taking healing to the Natioans and our catchment. Distribution of the book"NONE OF THESE DISEASES" #Worldhealthday #Isherigroup #Celagzone2
Happy Birthday Dear Beautiful Miss Charis Umeasiegbu You are Exeptional You are Spirit filled You are Unique You are Intelligent You are so special As you celebrate this Special Day, may you continually excel in all your ways I love you yayayaciously #TLBMYADVANTAGE #HOS