Pastor Valentina: Join our community of life on KingsChat Web
Join our community of life changers! Bring hope and transformation to millions of lives in the Middle East through the set-up of the LW Mena base station in Egypt Let your seed count today. Be a Proud Revolutionary now! #Therevolution #middleeastrevolution #LoveWorldMena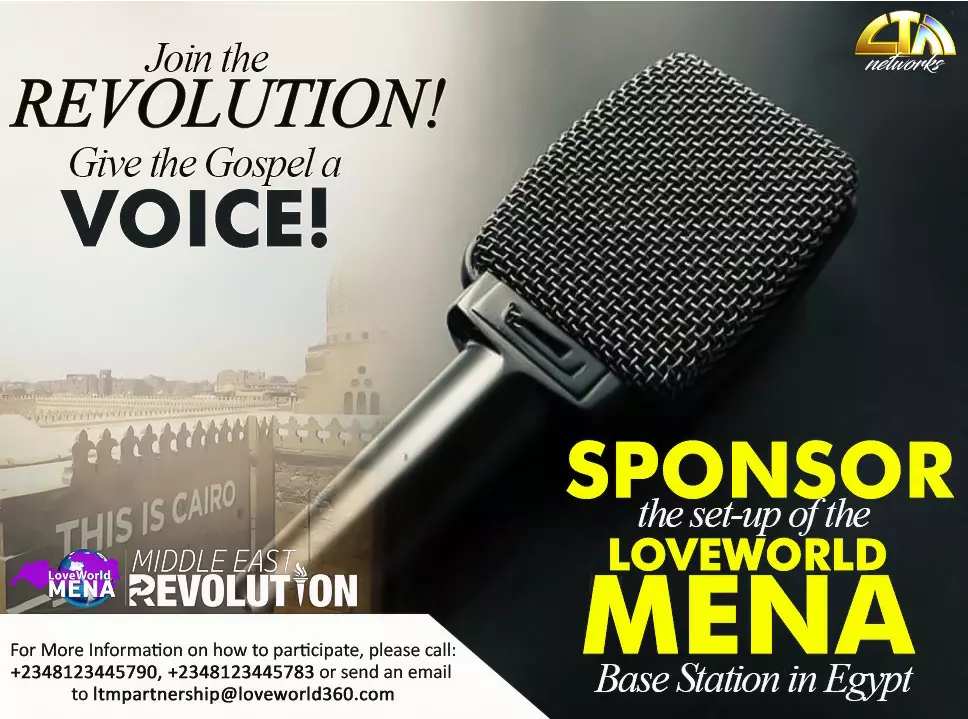 REMEMBER Mathew 9:38 Do not wait for job posting before you get involved.
Ahhh!!!!! THANK YOU JESUS,THANK YOU MY FATHER PST CHRIS ,THANK YOU PST DEE,THANK YOU EVANGESLIST KATHY MY MAMA ... thanks to everyone who showed up and made His praise glorious !!! God bless you ,see you next year's edition!!'
Christ Embassy Enugu 1 Rhapathon. #PhotoSpeaks #ceenugu1 #nsez1
Celebrating my very own special birth mate Mathew Finney. Loveworld Rochdale celebrates you today. As you celebrate today may you continue to increase in grace, wisdom, knowledge and understanding. Have a fabulous day. #loveworldrochdale #loveworldukzone4
Join our community of life changers! Bring hope and transformation to millions of lives in the Middle East through the set-up of the LW Mena base station in Egypt Let your seed count today. Be a Proud Revolutionary now! #Therevolution #middleeastrevolution #LoveWorldMena
"Opportunities are attracted to those who prophesy! Visions are attracted to them...Christians are not suposed to be quiet! When you find yourself prophesying, you'll have testimonies all the time!" -Our Esteemed Zonal Director shares during the evening session of the ROKE 2019 Prayer and Prophecy Meeting... #CEkenyaZone #FastestGrowingZone
Let your light so shine before men that they may see your good work and glorify your Father in Heaven.. I am a product of my future...the Future I see!! Glloorryyyyyyy!!!
Hello LOVEWORLD NATION. Celebrating a FATHER with SHOUTING credentials. #REVKEN918 #CECANADA