LoveWorld SAT: LW Day of service special. on KingsChat Web
LW Day of service special. This is an opportunity for you to tell our dear man of God Rev Dr. Chris Oyakhilome how much you love him. Send a 1 minute clear voicenote to +2767 0726651 with a very nice picture of you, or a very clear video message to info@loveworldsat.org and contactus@loveworldsat.org and we will play it here on the station as many times as possible until Pastor Chris sees it. You should also send pictures of yourself or your group doing that wonderful act of service in honour of our dear man of God and we will also play it here on the station. Then on on Dec 7th Saturday, from 1:30pm till 2:30pm we will be live and you can call in and say everything you want to say to our dear man of God. The line to call is 011 886 1778 It will be such a pleasure to hear from you. God bless you #BEinservice #LWDayofService #loveworldsat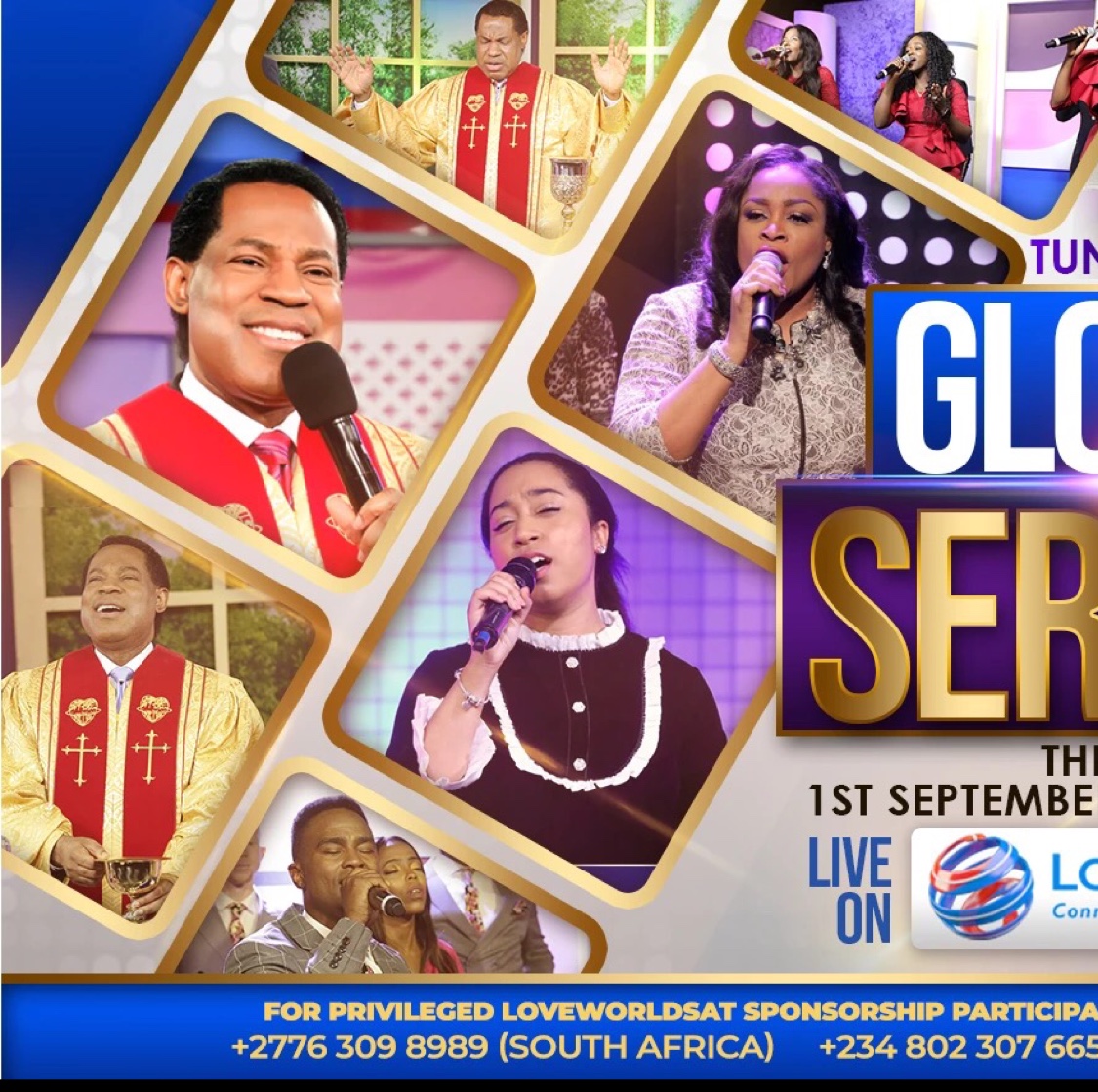 godfrey
commented:
Happy birthday to you Pastor Chris. You have changed my life. You introduced God to me in simplicity. I love you dearly. Im doing the same to my world. If i do not get a chance to meet you in person i will look for you in heaven and thank you. #dec7
Elom Chizoba Favour
commented:
Happy birthday to my teacher and father your a blessing to me and my family.i love u so much sir.God bless you papa😍
#RangersofLight #Carrieroflight #eavz3Uganda
🎄 ANGELS AT CHRISTMAS!!! 🎄 PASTOR JOY AMENKHIENAN And The PASTORS & PARTNERS of CHRIST EMBASSY PORT HARCOURT ZONE 3 HAVE BEEN PROVOKED Unto Good Works to Sponsor ONE MILLION COPIES of Rhapsody of Realities through 🎄 ANGELS AT CHRISTMAS 🎄! #provoked-angels@xmas #Rhapsody www.rhapsodyofrealities.org
CE JEDDO (OSUBI GROUP) ON THE MOVE WITH IDS, ...MORE TO COME! #IDS #WMC
HBD beautiful sis Stephenie. I celebrate u with joy and Thanksgiving. You are a special gift to ur world. Thank you for all you do in Children's church. God bless your labour of love. It's new level.Greater heights. We love you dearly. ❤💚💛 #CEIRVING #CETEXASZONE2
INTERNATIONAL DAY OF SERVICE TO MERCY ORPHANAGE HOME Glory to God!!! With just one day to the much awaited celebration of our Man of God, Pastors and members of Missions 2 group visited Mercy Orphanage Home with several items to support the sustenance of orphans present here. See photos below for more updates. #december7 #IDS2019 #dayofservice #cebeninzone1
#Offer7 #PastorChrisBirthday #ProtectorOfLIGHT
As far as my eyes can see. I'll soon be top partner of the BLW nation. Because I love the Lord.
Watch out for #guardiansoflights. We are ready!!! #rangersoflight #offer7 #Dec7th GLORY!!!
https://youtu.be/q4rwqyPnPlg LOVE IT!!!
INTERNALLY DISPLACED PERSONS IN BENIN BECOME BENEFICIARIES OF THE IDS 2019 The International Day of service was the vehicle to communicate the goodness of God to Internally Displaced Persons in Benin, as Pastors and members of the Glory Church Group, in honour of our Man of God's birthday, visited the IDP Camp settlers today with some relief items. Photo excerpts below. #december7 #IDS2019 #DAYOFSERVICE #CEBENINZONE1