SONS OF MINISTRY: CELEBRATING GRACE Happy birthday to on KingsChat Web
CELEBRATING GRACE Happy birthday to our Dear Sister Efemena Ododo! You are an ardent saint of the gospel, preaching God's word to all in your word. Indeed, you grow in the knowledge of the word of God and it is as fire shut up in your bones and you do not keep quiet. Your life is a tool of evangelism, bringing many to the Lord. We love you dearly, God bless you!❤️ #PREACHERSKID #PREPARATION #SONSOFMINISTRY #CHANGE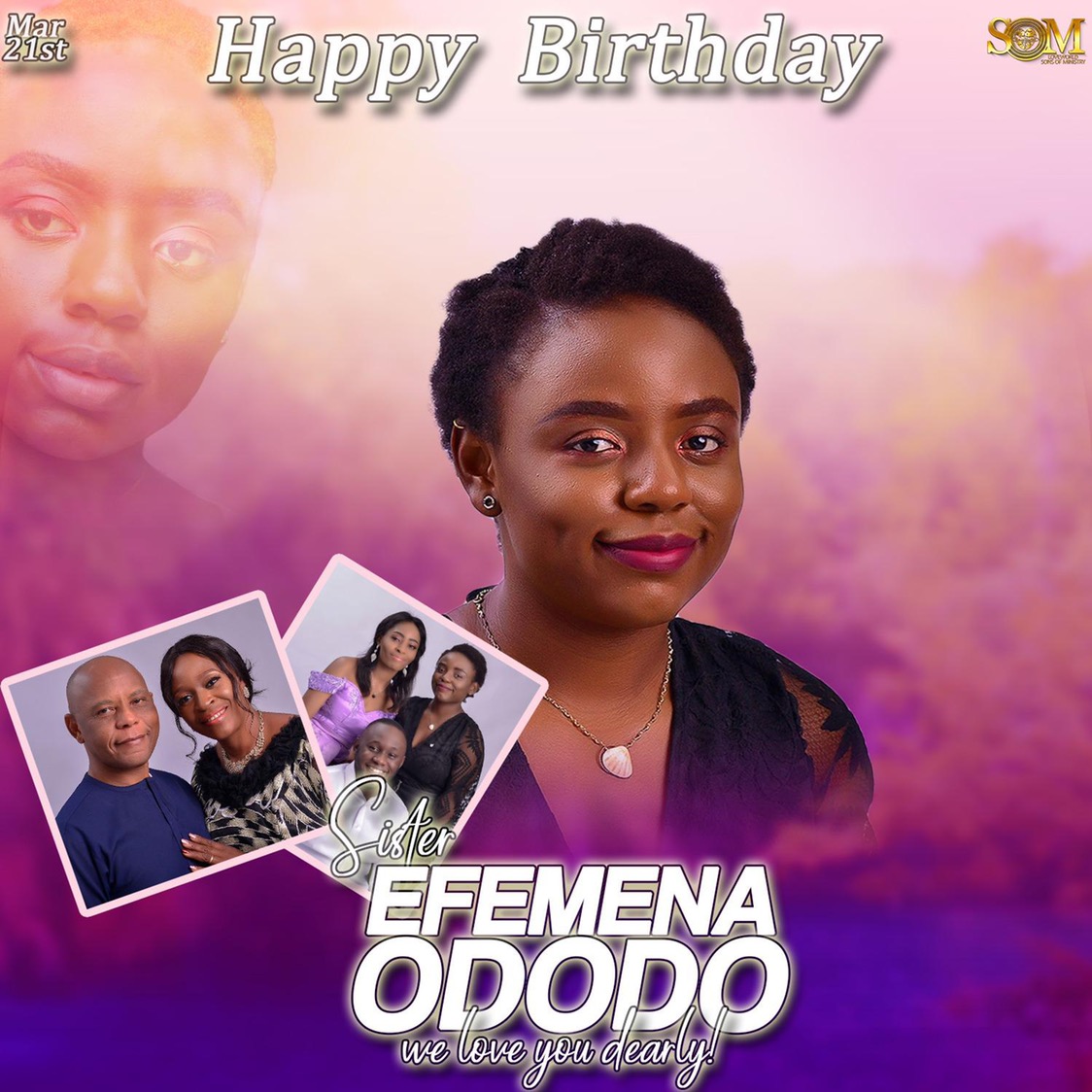 Thomas
commented:
Join our HFX CRYPTO FX TRADE plantform... it's really lucrative way of earning consistent income weekly with just little investment and it doesn't require any experience, just step by step instructions..It's an investment where you invest on bitcoins and the sum of bitcoins you invest in, will been process and doubled in a multiple in 7 days trade and then invested in the same account that you invested in again and again, you can invest with credible Asset traders and earn returns of ... $300 to earn $3,000, $400 to earn $4,000, $500 to earn $5,000, $600 to earn $6,000, $700 to earn $7000, $800 to earn $8,000, $900 to earn $9,000 $1000 to earn $10,000.All in 7days trade and 10% will be my commission and no extra payment before withdrawal .. De me on WhatsAp +1850 7391660
olanrewaju oyetunji
commented:
📖🎼🌏🌎🌍....you're the express image of His person. Glory!.....PastorChris
CELEBRATING GRACE Happy birthday to our Dear Brother Tega Onokpachere! This is the morning of your life, a day of great grace, love, prosperity and peace. Indeed every day of your life is of joy unspeakable, full of glory. There is nothing that can stand against you because greater is He that lives in you, than He that is in this world. We love you dearly, God bless you!❤️ #PREACHERSKID #PREPARATION #SONSOFMINISTRY #CHANGE
5 Steps to Organize Global Day of Prayer Prep Class for your Children. Watch this video teaching us on how to organise a Global Day of Prayer prep class for kids. We are raising a generation of intercessors. Click to register kids in your sphere of influence. https://kiddiesloveworld.com/ #GlobalDayOfPrayer #GlobalDayOfPrayerPrepClass #kiddiesloveworld #LoveworldKids #ChristEmbassy #LoveworldChildrenMinistry #PastorChrisLive #PastorChris
Glory! Glory!! Glory!!! Prayer changes things. Connect at 6 p.m. sask time.
📣📣📣🏃‍♀️🏃‍♀️HAPPENING TOMORROW MONDAY, 22ND MARCH BY 6:30AM PROMPT....CE Ministry Centre Calabar's `ZONAL HOUR OF PRAYER` @ all Churches in the Ministry Centre! Gloryyyyyyy🙌🙌 #zonalhourofprayer #prayathon2021 #PCLprayathon2021 #Iamapriestinoffice #CalMC #TeamCalabarRocks
#CEOWERRI1 Sunday Service with the Highly Esteemed Pastor Comfort Amenkhienan [21/03/2021] 🏵️Exhilarating moments of worship.. (song) I worship you great I am. For you are mighty in this place... #ThankYouPastorChris
We are Ready! Ready!! Ready!!! One million Rhapsodies, a walk-over! Ottawa Group is provoked.
PICTURES HIGHLIGHTS OF LOVEWORLDSAT THANKSGIVING DAY CE SOUTH #LoveworldsatThanksgivingDay #loveworldsat #5BillionSouls #sazone2 #cesouth
🆕LW gates Children's Church - CE Loveworld Uk Zone 4 excited about thier kiddies bible club 🕺🤸💃🤸🤸💃 Gloryyyyyy Hallelujah 💥💃 #loveworldchildrensministry #childrenschurchrocks