Celebrating a quintessential leader, dearest Pastor Christine. I am so grateful to God for blessing us with such a great woman of faith, a dedicated team player and an ardent follower of our dear man of God. Thank you for many years of exceptional service and all your notable milestones in ministry. I am so delighted to be associated with you and it is my heartfelt prayer that you would achieve more remarkable feats in this year of lights. I love you dearly. Happy Birthday!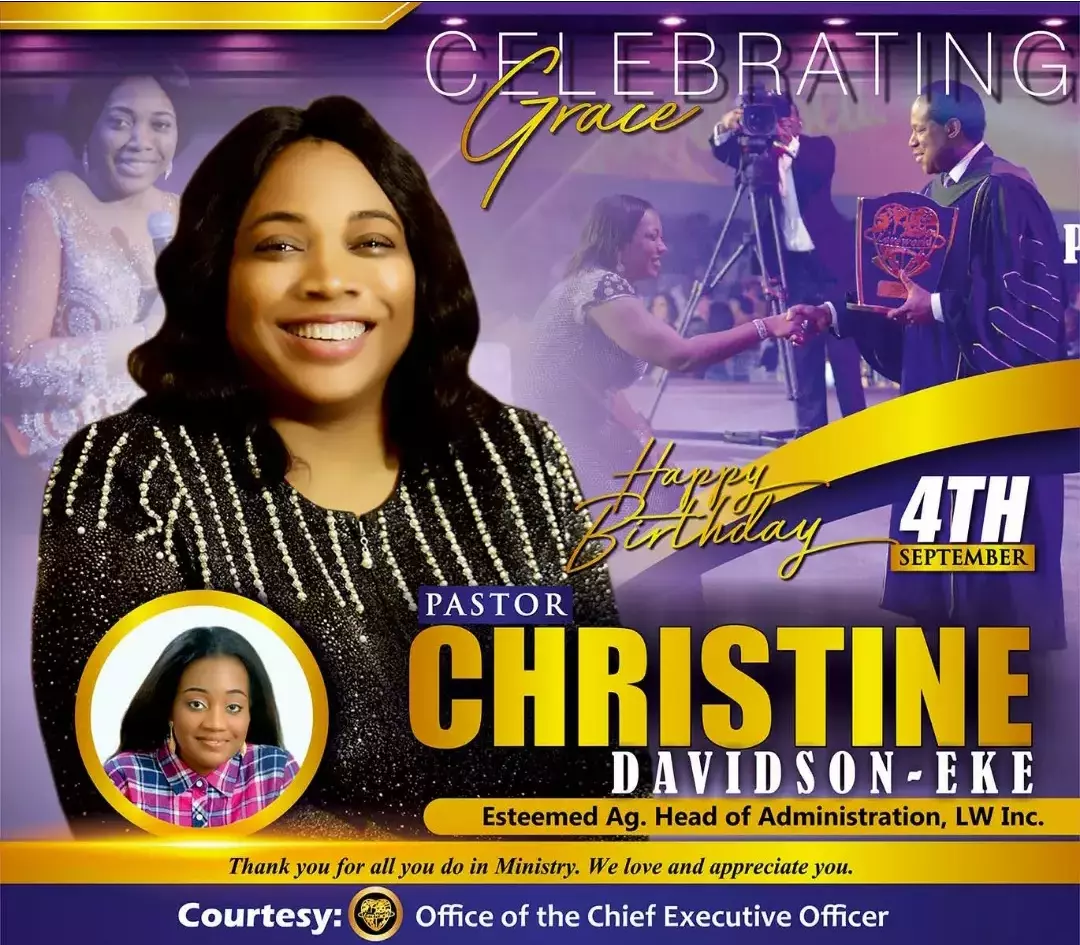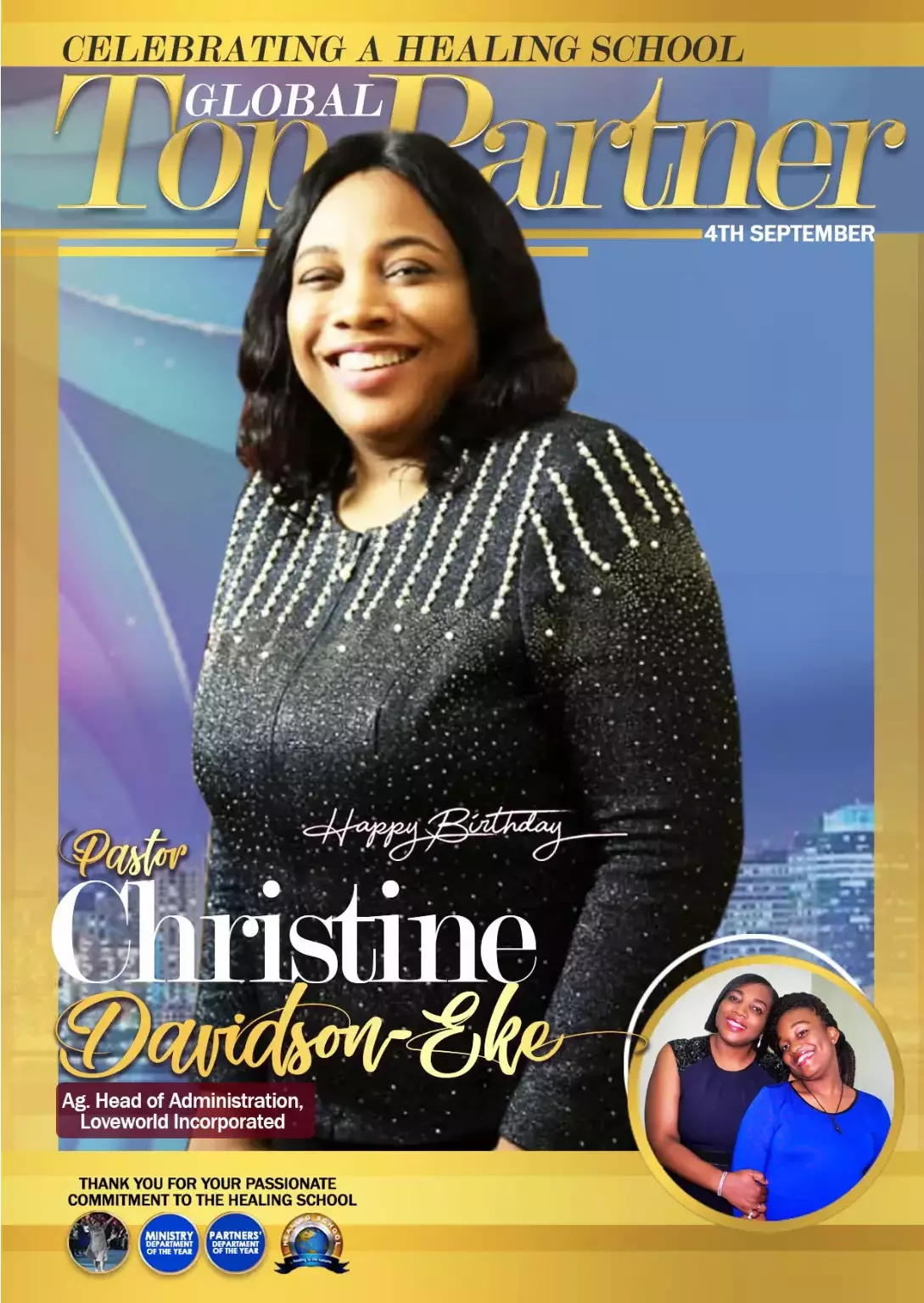 Pastor Christine
commented:
Wow,thank you so much our highly esteemed and uplifting CEO. So grateful
Pst. B Oseahume-Odigie
commented:
Happy Birthday my Highly Esteemed Pastor Christine Ma. I Love you Passionately Ma.
Happy Wedding anniversary to an Amazing and excellent couple. Dear Esteemed Pastors John and Comfort Amenkhienam. Many more years of Bliss.
ReachOut Czech Republic in pictures...10 #reachoutczechrepublic #dspukzone3
Our lives are indeed governed by our decisions, poor or excellent, status quos are mirror reflections of decision making. #monthofuplifting #liftchallenge
Celebrating the erudite Barrister, dear Dear Deacon Chris, Sir. Thank you for many years of commitment & for your wonderful children serving in various ministry arms. Thank you,sir, for your continuous words of encouragement and appreciation. I love you. Happy Birthday!
..... it's okay to get emotional with the Lord, because He's got emotions too. - Pastor Chris (RoR Wednesday 4 Sept 2019) #liftchallenge #CELZ1rocks #CEShangisha
Happy birthday Dear Esteemed Pastor Christine!! Thank you so much for your amazing investment in eternity through your service to our Man of God. You are a burning and shinning light. Your increase is unstoppable.
Wednesday Special with Pastor Eunice Ohhhh! nobody like our God! We praise our faithful Father and King for a month of uplifting. #ceabakaliki #globalservice #pastorchrislive #worship
Still celebrating my special Mr & Mrs Osaj! Happy birthday to a wonderful couple, full of life, love and fun. I love you dearly