PRAYER AND FASTING. Part 2. -Pastor Chris Oyakhilome @ror (HOW TO PRAY AND FAST:) • Pick the days, or if such days have already been designated in your group or in your local church, be sure to participate fully, bearing in mind the purpose of the fast: praying; ministering to the Lord. • Some people occupy themselves with various irrelevant activities during prayer and fasting, so they don't feel the hunger until it's time to break the fast, no; it's not that way. Aside from praying, the only activities you should indulge in and encourage are such that would further inspire you to pray, such as studying and meditating on the Word. • Take your Bible and some Christian books to read, and messages to listen to or watch on your devices. Put the TV off, and cast the newspapers and magazines aside. Possibly, put off your phone or turn off the network; you don't need any distraction. • If you desire specific outstanding results that only the anointing can produce, you need to do this: Spend quality time to speak in tongues and position yourself for achievements and significant exploits. God bless you. #cephzone1 #TheHappyChurch #21DaysOfPnF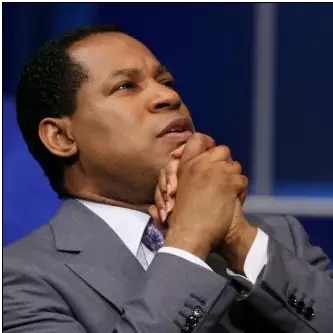 #Thehavenconventionwithpstchris #Thehavennation #ThehavenZoneE6
I'm beautiful in my going out and coming in. Lagos! Here I come! I'm attending! I'm registered! I'm ready! I'll be there! #TheHavenConventionwithPastorChris #THC2019 #TheHavenNation #TheHavenZoneE2
#Thehavenconventionwithpstchris #Thehavennation #ThehavenzoneE6
To a special mum, so caring, a great achiever.... Happy happy birthday!!!
#Thehavenconventionwithpstchris #Thehavennation #ThehavezoneE6
Happy Birthday Pastor Sir. Thank you for leading by example.
Do what you love, and you'll stop being your own worst enemy. Are you now serving God by becoming each day a little more like the person he wants you to become? Your purpose is not something to achieve; rather, it is something to be satisfied and quenched.