GLOBAL DAY OF PRAYER Join us to produce changes as we pray with Pastor Chris and Pastor Benny Hinn. -Register for the event https://volunteermedicalcorps.org/globalprayer/ Create your beautiful avatar: https://volunteermedicalcorps.org/me #Stopthefear #Spreadfaith #Savingliveseveryday #Everylifecounts #Globaldayofprayer #vmcorps #lmms Participate from any location in the world!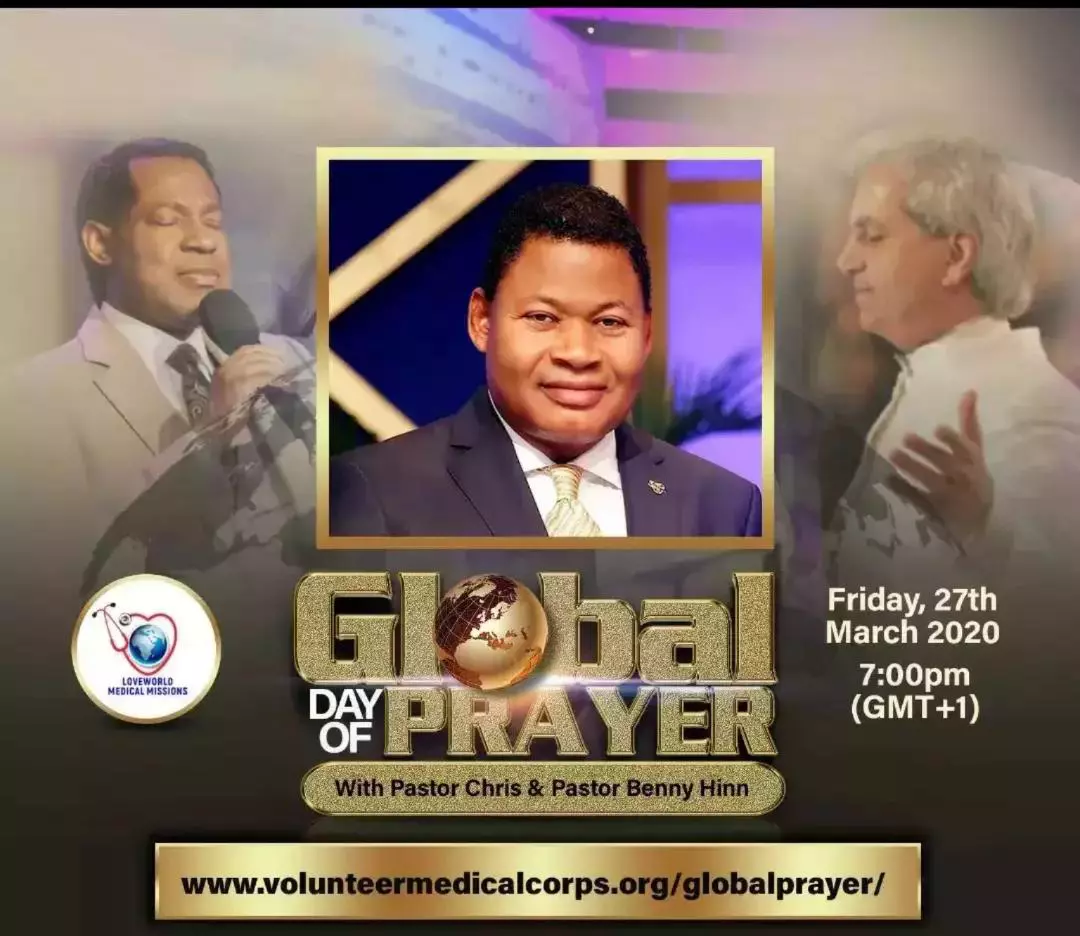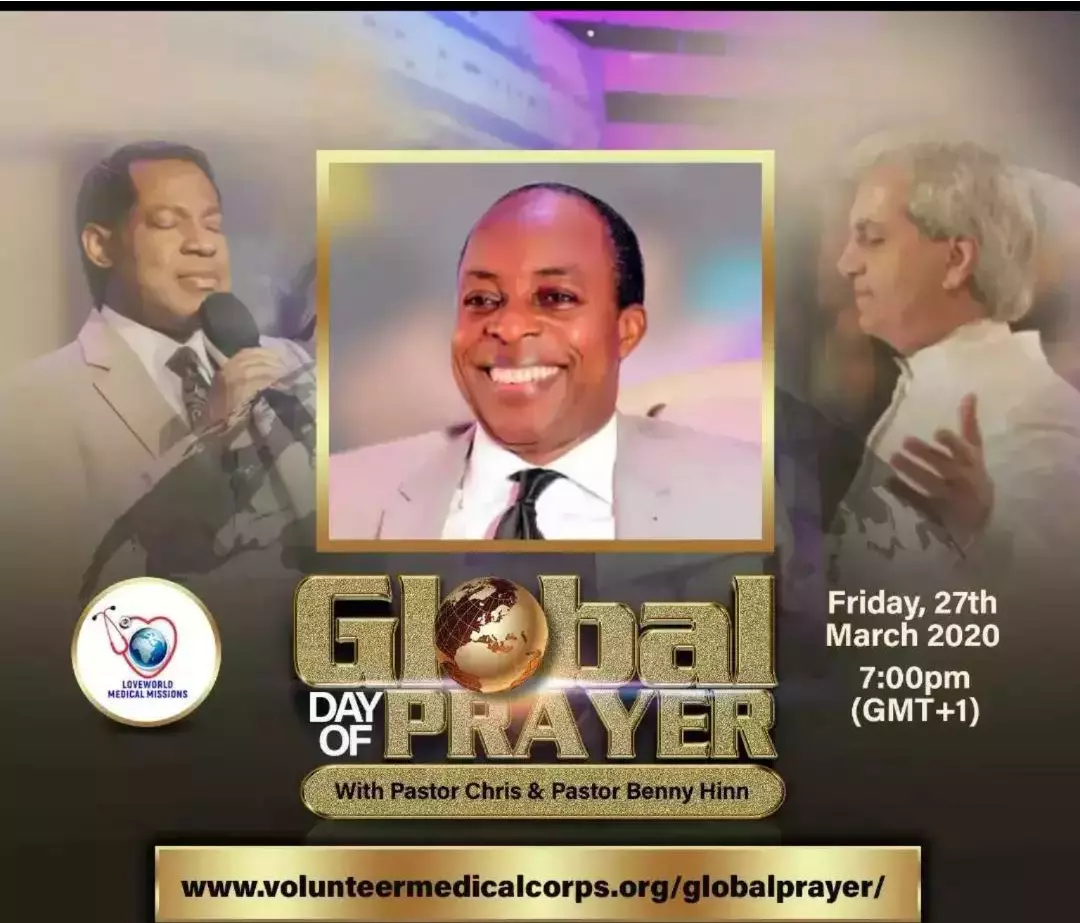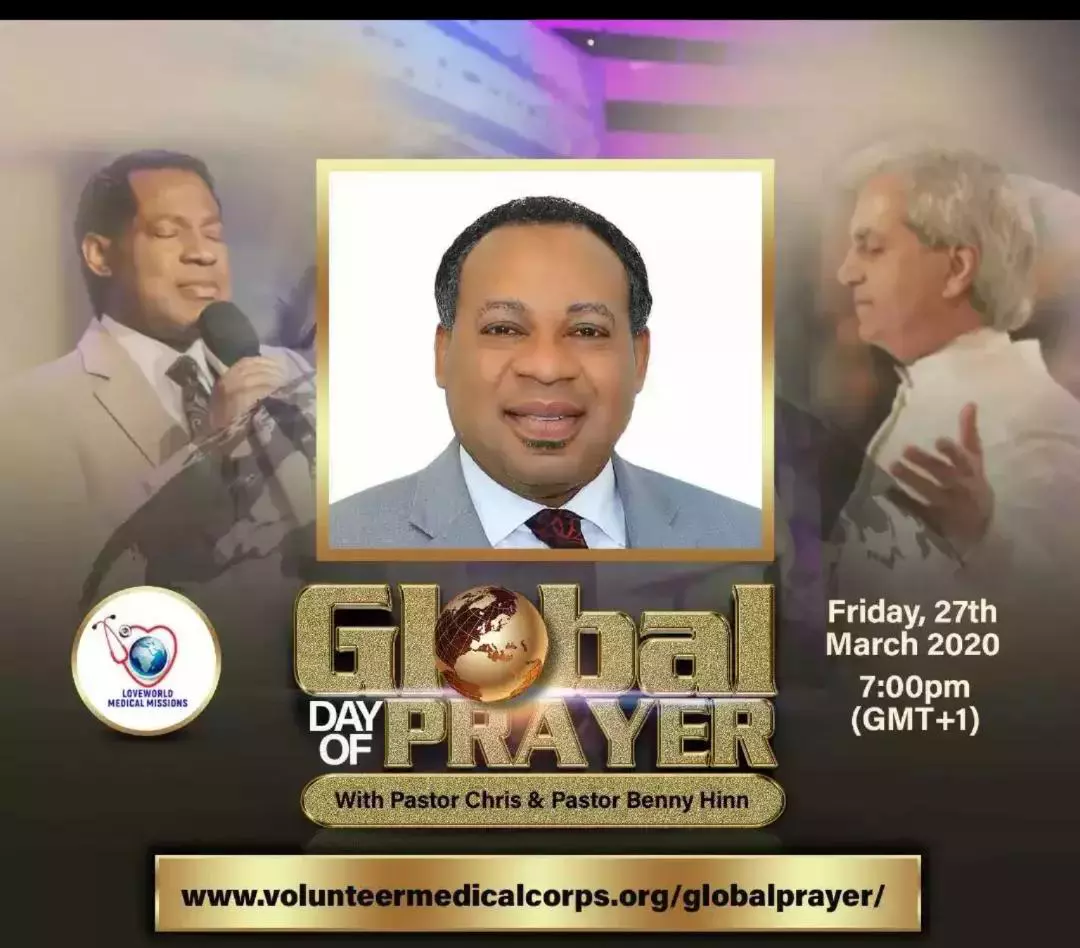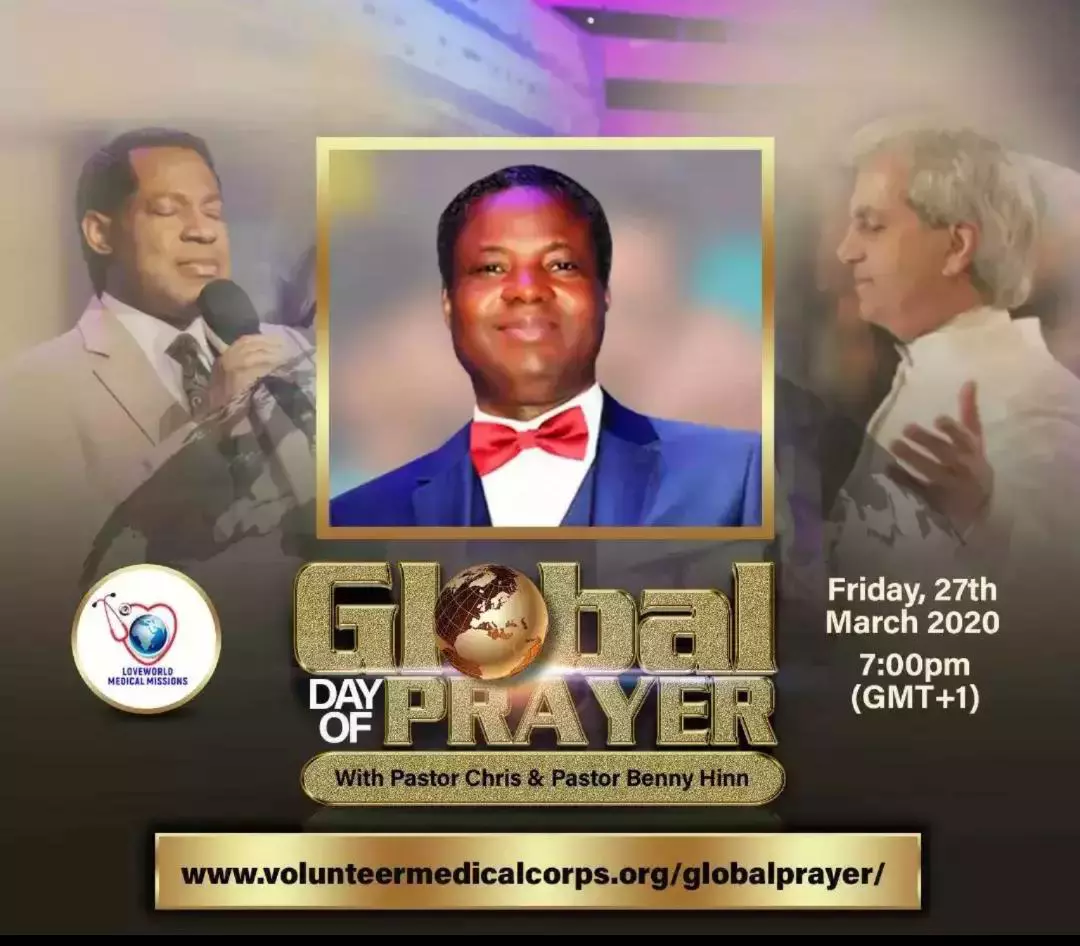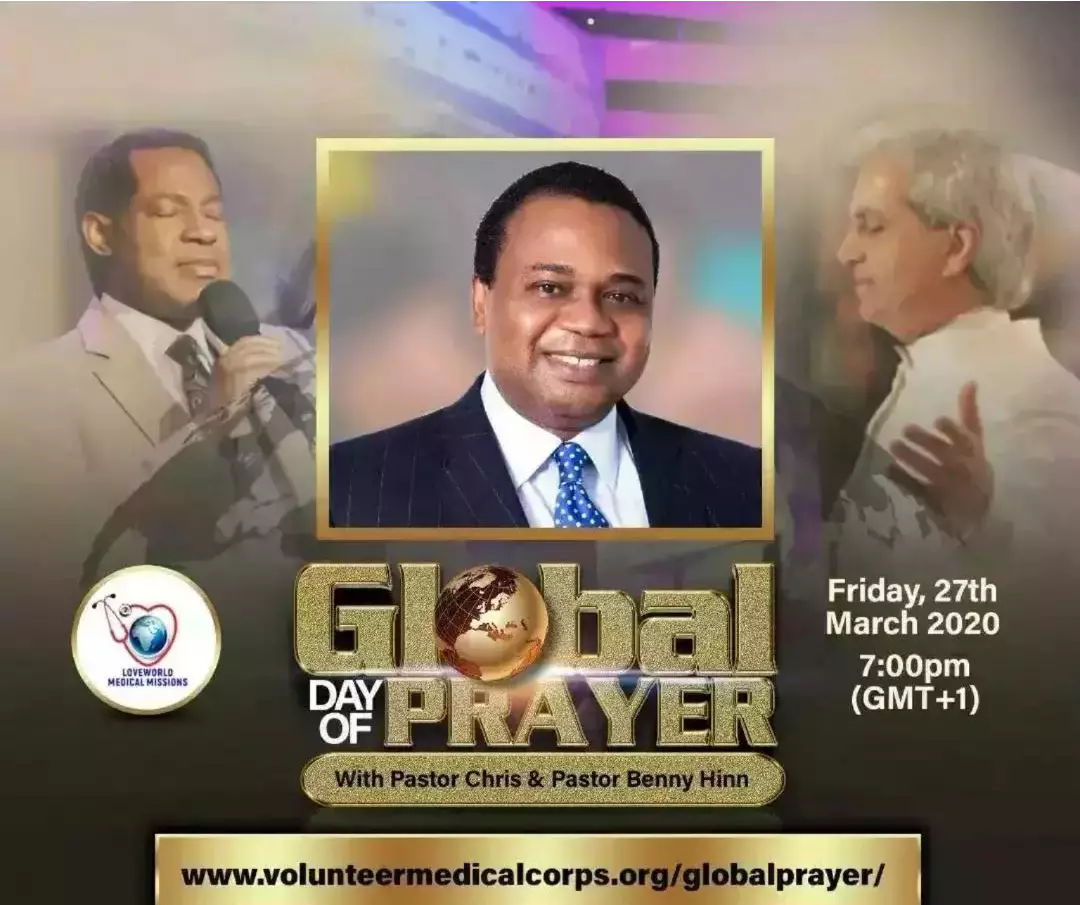 HBD Esteemed Gov Ma, thank you for your commitment in the Ministry, more in this year of Perfection, more grace Ma, we love and appreciate you. #TheHavenNatipn #ZoneE7 #EWCAZ4 #TheMonthOf Knowledge #Camerooon
I'm fully ready for the Global day of prayer tomorrow..... Please join me family🙏🙏
ARE YOU READY TO PRAY? Join Pastor Rebecca as she prays with Pastor Chris and Pastor Benny tomorrow for the Global Day Of Prayer, 7PM (GMT +1) Register now https://enterthehealingschool.org/globalprayer God Bless You. #Healingtothenations #Globaldayofprayer #healingnow
Happy birthday dear sis Flourish. Your horn is lifted high in honor. The Lord Himself is the glory of your strength and by his favour you're exalted. Your cup continually overflows. Enjoy a beautiful birthday. I love you dear.❤️💕💝❤️ #UKZone2 #LWCentral
Global Day of Prayer: Brother Leo from Mozambique Group, CESA Zone 3 is ready.
BREAKING NEWS: Six COVID-19 patients to be discharged in Lagos #CoronaFearEnds #Perfection #StaySafe #GlobalDayOfPrayer READ MORE >>> https://bit.ly/2UnxAUd
📢📢IT'S ONE DAY TO GO!!!!!!📢📢 Global Day of Prayer with Pastor Chris and Pastor Benny!!! The Esteemed Pastor Vale Odu - Thomas is ready!!! Are you ready ...? #GlobalDayOfPrayer #IstandInTheGapWithPastorChris #ITakeMyPrayerStandWithPastorChris #FALA #FALF #IMPACTAFRICA
📢📢IT'S ONE DAY TO GO!!!!!!📢📢 Global Day of Prayer with Pastor Chris and Pastor Benny!!! The Esteemed Pastor Vale Odu - Thomas is ready!!! Are you ready ...? #GlobalDayOfPrayer #IstandInTheGapWithPastorChris #ITakeMyPrayerStandWithPastorChris #FALA #FALF #IMPACTAFRICA