Christ Embassy Texas Zone 1: Happy.birthday Esteemed Evangelist Kathy Woghiren. on KingsChat Web
Happy.birthday Esteemed Evangelist Kathy Woghiren. Thank you for all you do to beautify the lives of many through your service to God. Thank you for following our dear Man of God passionately. We love you Ma. #Texaszone1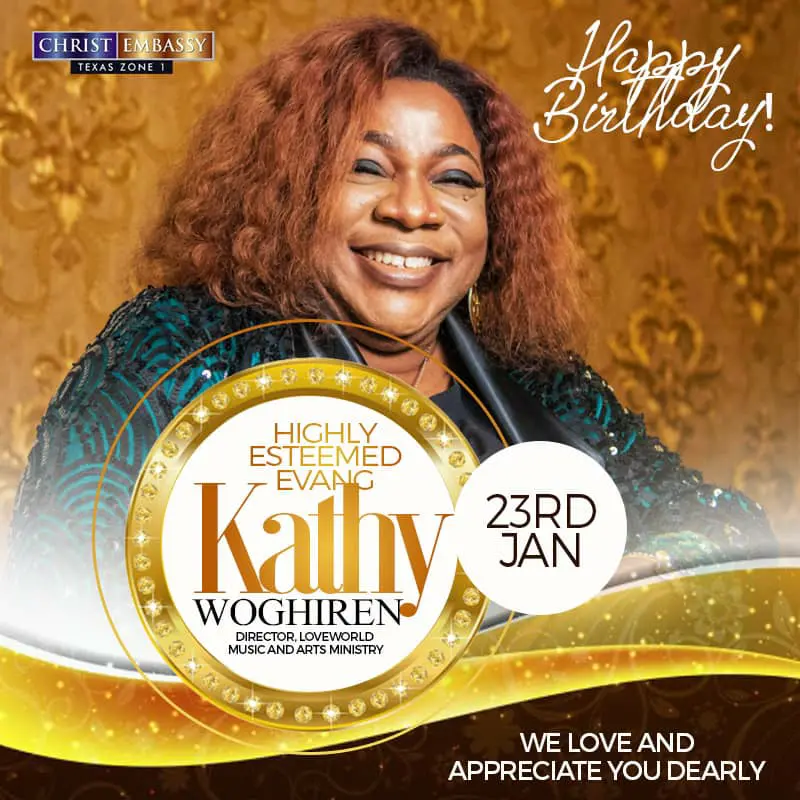 Cathy Barraq
commented:
Invest $350 into bitcoins and earn $3,400 in 1 week directly to your bank account, add me to learn now, Whatsap +13252445331
Happy birthday to to our highly esteemed Evangelist Katy. We love you from us all at CE Vitoria-Gasteiz. EUZ1
Awesome awesome Am glad I did introduce to you! Thank you so much Pastor ma ose oyakhilome for introducing us to the daily family prayers! Every home I go to am making sure I tell them about the daily family prayers and tell them to follow the super user #yourdailyfamilyprayer
Happy birthday Saint Audrey!! Love you plenty plenty Strength, joy, grace and peace is yours, in Jesus name.
A special thank you to our Amiable Zonal Pastor, Pastor Dipo who brought us all in the Zone to the position of Ahead-ship.Our most Rev Tom stated it rightly: that he is not surprised at the Title of the CONVENTION, because this is what is in the heart of our Zonal Pastor for us
PHOTO SPEAKS!!! #MorePictures Christ Embassy Ministry Centre Calabar's first WATER BAPTISM today, in the year of Preparation! [Mark 16:16] He that believeth and is baptized shall be saved; but he that believeth not shall be damned. #WaterBaptism #YearofPreparation #CalMC #TeamCalabarRocks
Happy Birthday to our mother Evang Kathy. I love you so dearly Ma. #WERCelebratesEvangKathy #Psalm23 #EvangKathy #WERLovesEvang
Wow Glory. What an awesome time it was. #Visionconference #Focussed #WEZ4 #loveworldHessen
The best Birthday I've ever had! Thank you to every person who has made it extremely special from the phone calls to the prayers to the prophecies and beautiful messages I'm equally humbled as I am grateful! God has given me the best life!