🤗👌WELCOME TO DAY 30 ON WORDFEST SEASON 3!!!! Watch and 🎧listen to today's message - 'SOUND, MATTER & FAITH'. ~Participate at no cost on the PCDL TV using our unique link: https://pastorchrisdigitallibrary.org/wordfest3/cecalabamc ~Create your avatar and post on your Kingschat timeline to inspire others - https://pastorchrisdigitallibrary.org/wordfest3/avatar.php 🤗👌Do have a glorious ride with the WORD! #WORDFEST3 #WordFest2021 #Wordatwork #WatchonPCDLTV #IHostViewingCenter #WordfestOutreaches #ThankyouPastorChris #MonthofIllumination #2021YearofPreparation #CalMC #TeamCalabarRocks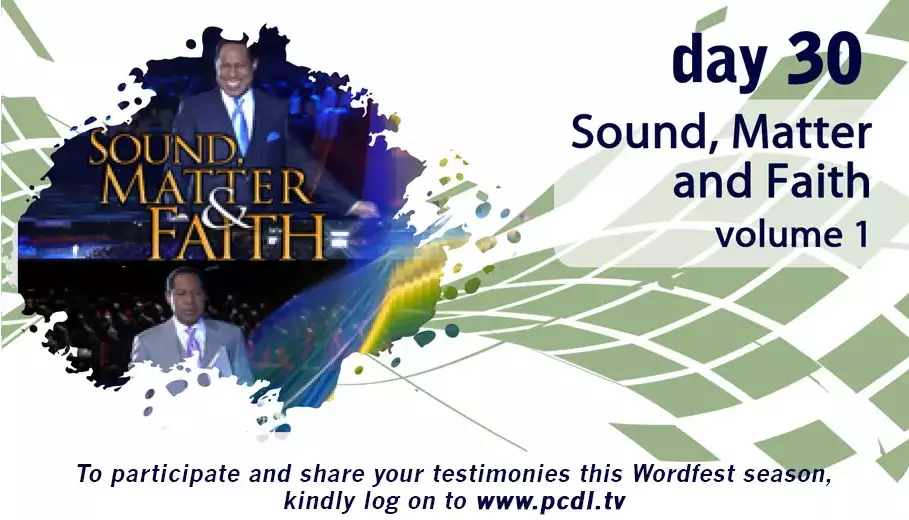 The LORD your God in you is the Mighty One, He has saved you; He rejoices over you with gladness, He has quieted you with His love, He rejoices over you with singing! Hallelujah! Have a productive week!
IT IS STARTING TODAY! Get ready to be upgraded by God's word at Your Loveworld Specials with Pastor Chris from 7th to 11th of June, 2021. Time : 7PM GMT+1 daily Dont miss this for anything! #yourloveworld #YourLoveworldspecials #TheFavouredHaven #TheHavenZA5 #TheHavenNation
Happy Birthday to my amiable leader, you're indeed a great man to follow and i am glad to be your follower. Thank you sir for all you do in God's house, great is your reward 🙏🙏🙏
Happy Birthday to my Dear Chigozirim! You're true to your name, a divine blessing from God! Your path in life is glorious and it keeps shining brighter and brighter until the day of the Lord. The wisdom of God will be profoundly expressed through you. I love you dear daughter!!
Many many Happy returns of the Day. Ma Deaconess Jasmin. You are a reason for the changed man I am today. God Bless you with more Grace.. #hspn #djd