CELVZ: YOU MADE IT HAPPEN! Thank on KingsChat Web
YOU MADE IT HAPPEN! Thank you our dear esteemed partners for a luminous 2019. You made the Messenger Angel fly higher and wider reaching millions of people with the Gospel of Jesus Christ. The impact of your partnership with Rhapsody of Realities still reverberates in homes, localities and nations of the world. God bless you!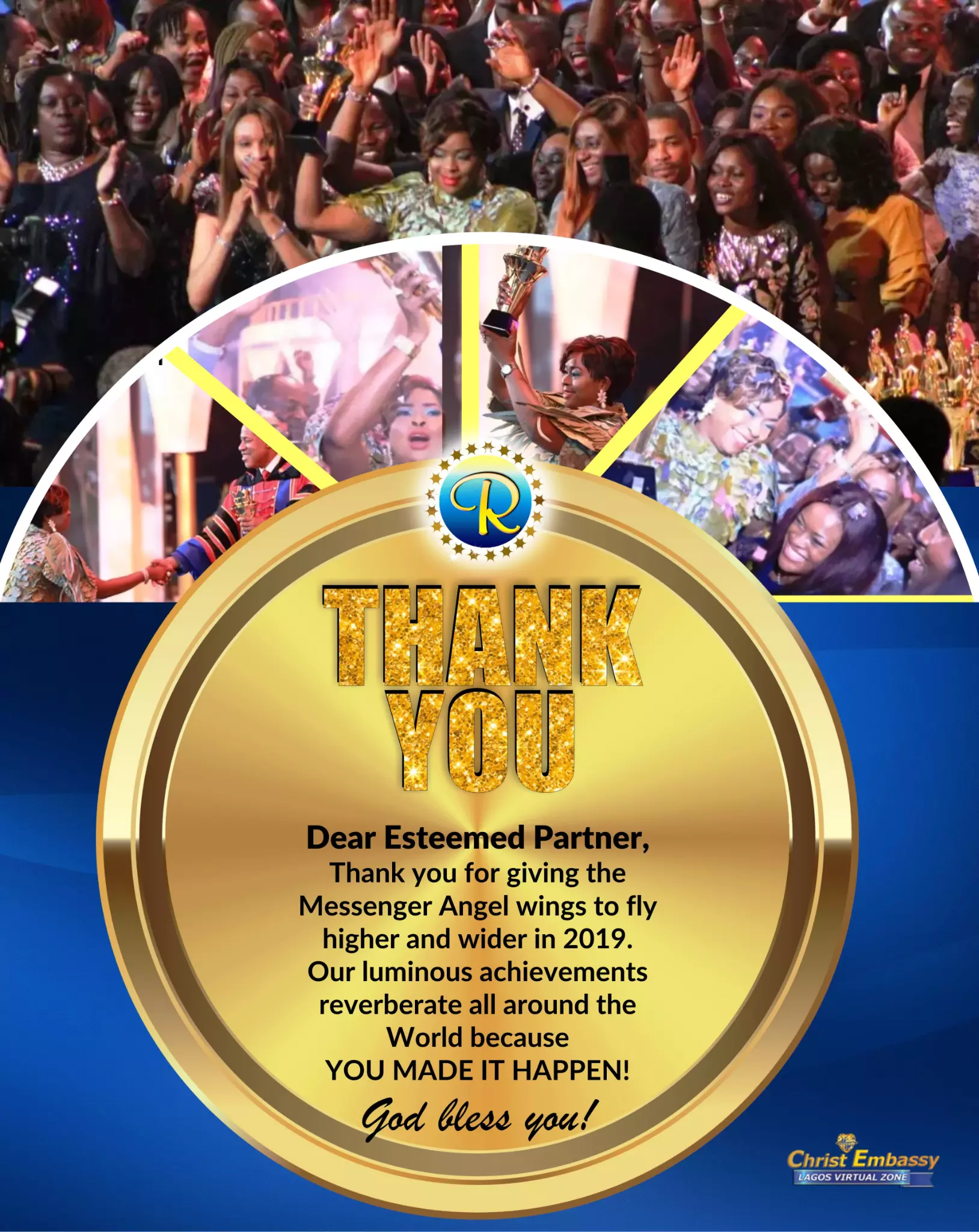 CHRIST EMBASSY PORT HARCOURT ZONE 3 STAFF AWARDS 2019#PhotoHighlights Memorable Photo Session with the Highly Esteemed Zonal Director. Glorrry! #BlueElite #LWStaffAwards2019 #CEPHZONE3
Happy birthday Pastor Kaycee. We celebrate and hail you today!! Wow, I'm so blessed to have come in contact with you. You've impacted a lot of lives all around the world. God bless you!
Thank you esteemed Pastor and Partners for extending the excitement of the season to children in forgotten places 👉http://bit.ly/34kMUUb #SendportionswithaGift #SendPortions #everychildisyourchild
Thank you esteemed Pastor and Partners for extending the excitement of the season to children in forgotten places 👉http://bit.ly/34kMUUb #SendportionswithaGift #SendPortions #everychildisyourchild
Thank you esteemed Pastor and Partners for extending the excitement of the season to children in forgotten places 👉http://bit.ly/34kMUUb #SendportionswithaGift #SendPortions #everychildisyourchild