Chinwe Oguchi-Agwaziam: Happy birthday to my father, on KingsChat Web
Happy birthday to my father, mentor, teacher and life coach. You are a living epistle, so full of love. I have never heard nor seen anyone speak and teach God's word the way you do. Thank you, dear Pastor. I love you Sir! #Offer7 #HappyBirthdayPastorChris #CeOshawa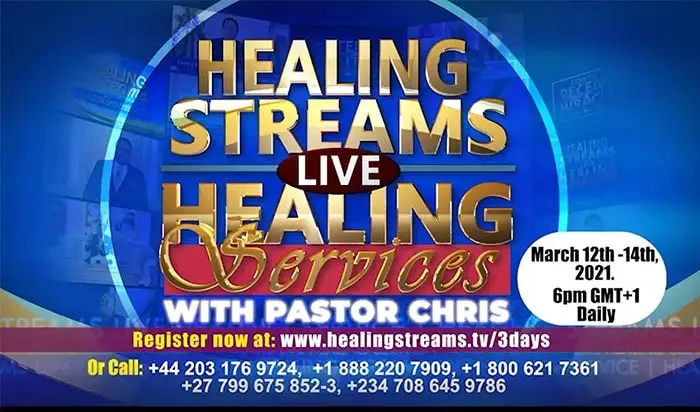 Jason Godwin
commented:
CRYPTO FX PRO TRADING PLATFORM, Why sleeping why others are making billions of dollars💴💵💶? This is an online investment which help us to earn more profit in a given period of time. by investing amount of money or bitcoin, to be traded on in the international market with the use of Auxiliary computers and software, using strategy to win profits. With the minimum investment of $300 you can get profits of about $3,000+ with my fast and trusted platform ... $300 to get $3,000 weekly. $400 to get $4,000 weekly. $500 to get $5,000 weekly. $600 to get $6,000 weekly. $800 to get $8,000 weekly. $900 to get $9,000 weekly. $1000 to get $10,000 weekly. DM me on WhatsAp.... +12402307483 for more info if you are interested.
💥💥🤸👍👍👍In Celebration Of Our Perfect Gift! Perfect Father! Perfect Hero! PH Zone 2 Kids as their IDS distributed food items and wears to an orphanage. #Loveoworldchildrensmimistryrocks #IDS #CelebratingOurPerfectGift
Happy Birthday to the Commander in Chief of the Loveworld Army! I love you dearly sir. #Offer7 #Dec7#Ewcaz4 #Cekm5 #RIN
CELEBRATION, CELEBRATION, CELEBRATION CELEBRATING OUR DEAR MAN OF GOD, OUR TEACHER, OUR FATHER, OUR MENTOR, OUR LIFE COACH. REV CHRIS OYAKHILOME DSC. D.D TODAY WE CELEBRATE GOD'S OVERFLOWING GRACE UPON OUR LIFE. A MAN OF FAITH, SO FULL OF LOVE. PASTOR SIR THANK YOU FOR BEAUTIFYING OUR LIVES WITH THE GOSPEL. YOU HAVE GIVEN OUR LIVES A MEANING, PUT SMILES ON MILLIONS OF INDIGENT FACES, BROUGHT HOPE TO THE HOPELESS TAKEN HEALING TO THE NATION OF THE WORLD. HAPPY BIRTHDAY PASTOR SIR, WE LOVE YOU FROM: CHRIST EMBASSY UMUAHIA * LIKE, COMMENT, RESHARE* #OFFER 7 #DEC 7 CELEBRATION #CEUMUAHIA
Happy Birthday my best teacher, mentor and the prophet of our time, highly esteemed pastor Gbuyi Olubitan sir. Your resilient and unwavering visionary leadership as God's general has given us hope, love and peace as well as complete mental reprogramming. #Cemakurdi #NCZ2
Happy birthday pastor sir. Words are not enough to say thank you for giving my life a meaning. Thank you for being the man, the message and the mandate. May the Lord continue to use you for His Kingdom. I love you endlessly. Happy pastor my father.
Free Car Wash service Happening live in celebration of our Man of God, our father, teacher and life coach. Happy birthday 🎂🎉🎉 Pastor Sir🥳 from all of us in Loveworld Arena Cephzone2. Thank you Pastor Sir 🙏 for giving our lives a meaning. We love you dearly. #dec7 #cephzone2
INTERNATIONAL DAY OF SERVICE - CE MINISTRY CENTRE WARRI !!! Today in commemoration of our Man of God's birthday members of Ugborikoko Group of CE Ministry Centre Warri rolled up their sleeves today as they went out for a thorough clean up of the popular Ugborikoko market on Airport road. The market women and men expressed their gratitude to the Man of God for remembering them as he celebrates his birthday today. #LWDayofService2020 #DEC7 #offer7 #ministrycentrewarri
Word can't be enough to express my gratitude and Love to our dear Man of God for his self Service to The Whole world , being an Answer to our generation , A special Gift to man's race . Pastor Chris,you were born for a reason . A Big Happy Birthday to you Sir.💃💃💃💃🎈🎈🎉🎉🎂🎂🎊🎊