Pastor Omo: 🎂🎼🍰🎤🧁🎷🎁Happy Birthday Dear Pastor Becky!!! on KingsChat Web
🎂🎼🍰🎤🧁🎷🎁Happy Birthday Dear Pastor Becky!!! As beautiful on the inside as outside. Ever helpful and kind. Thank you for all you do in ministry. As you start a new year, may your hands be strengthened in His Service to do even more for the kingdom. I love you loads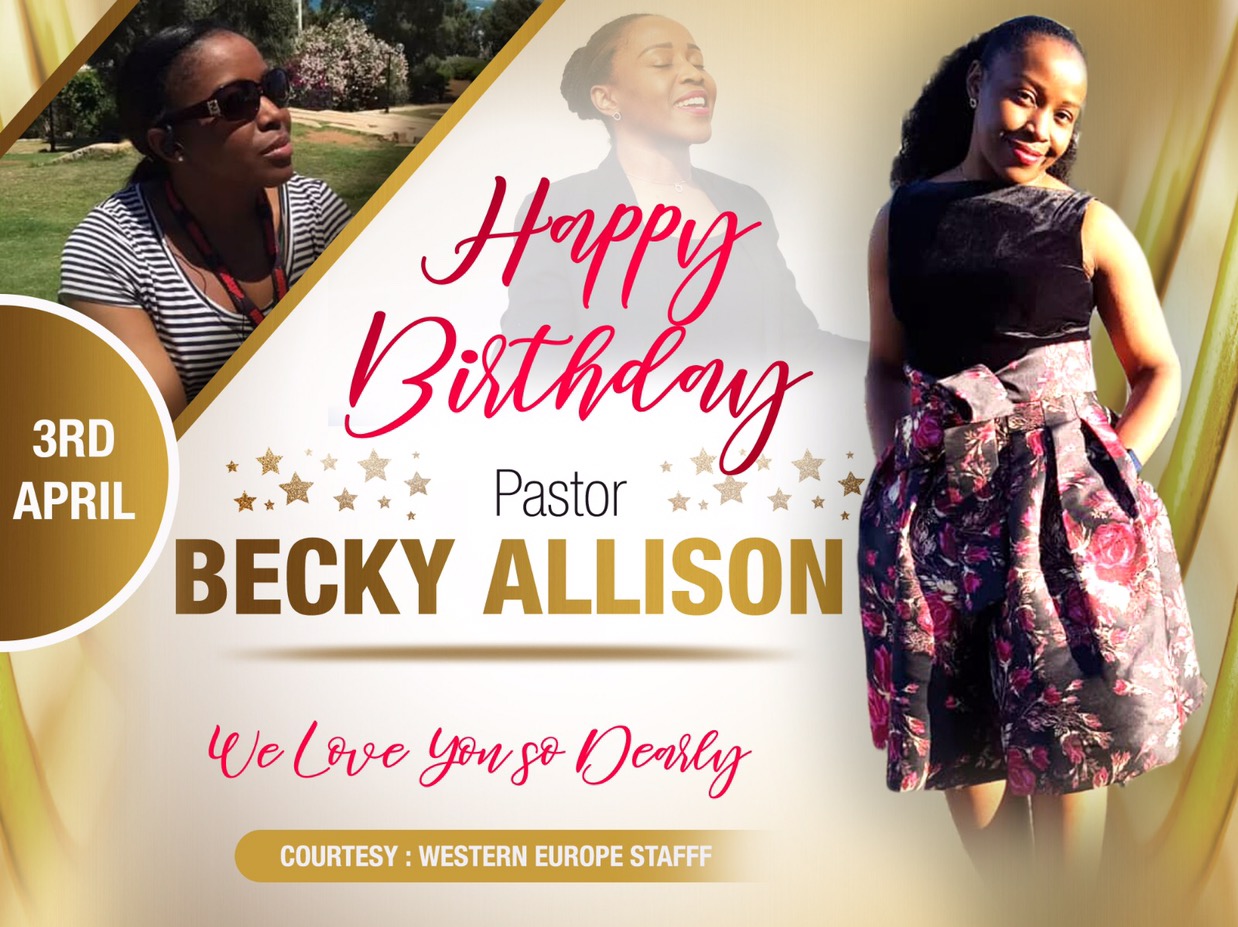 Pbecca
commented:
I love you too Pastor.
🇺🇲☄LIVE on all LoveWorld Networks🏃🏽‍♂💨 Day 7 of the Global Prayer and Fasting with Pastor Chris and Pastor Benny. You do not want to miss this. Tune in NOW with your family and friends for a time altering event. Click the link below 👇 loveworldusa.org Stay glued to your device. You do NOT want to miss a WORD. #USAREGION1
FINAL SESSION OF THE 7 DAYS OF FASTING & PRAYER WITH PASTOR CHRIS AND PASTOR BENNY.... JOIN US BWE'RE LIVE NOW.... #spreadingpastoruche #ukzone4 #loveworldukzone4 #globaldayofprayer
WE ARE LIVE!!! Watch the grand finale of Your LoveWorld with Pastor Chris and Pastor Benny Hinn live now on LoveWorldSAT. _ www.loveworldsat.org/live-tv _ #loveworldsat #yourloveworld
To the world's best mum, from your grateful children ❤️❤️
WE ARE LIVE NOW!!! GRAND FINALE OF THE '7' DAYS OF PRAYER AND FASTING WITH OUR MAN OF GOD; PASTOR CHRIS Glorrryyyyyy!!!! Kindly click on this👇 link to participate! http://enterthehealingschool.live LET'S MAKE POWER AVAILABLE! #7DaysPrayerandFasting #YourLoveWorld #Perfection2020 #CELZ5
#YourLoveWorld Day 7 with Pastor Chris is LIVE! -⠀⁠ Showing on DirecTV channel 366, our Apps Live TV Mobile App and at www.loveworldusa.org⁠ -⠀⁠ #loveworldnation #loveworld #loveworldusa #pastorchris
Don't fail to participate in this epoch making event. Get Registered by clicking this link http://celz1.org/gfmnreg #CELZ1GFMN2020 #GFMN2020 #CELZ1ROCKS #CEENVIRONS2 #CEOGBA2
#7daysofprayers with #PastorChris and #PastorBenny @YourLoveword 💃💃💃 #Yourloveworld #GlobalDayofPrayer2020 #globaldayofprayer #cesazone1 #cerandburg #southafrica
Celebrating Specially Pastor Becky Allison today We love you so dearly... #weuz2 #birthdays
What more can we say, to a man that is full of love. A wonderful gift for the lockdown from our zonal pastor and our wonderful group coordinator. We love you sir.