Pastor Paul Kumah: Updated his profile photo on KingsChat Web
Updated his profile photo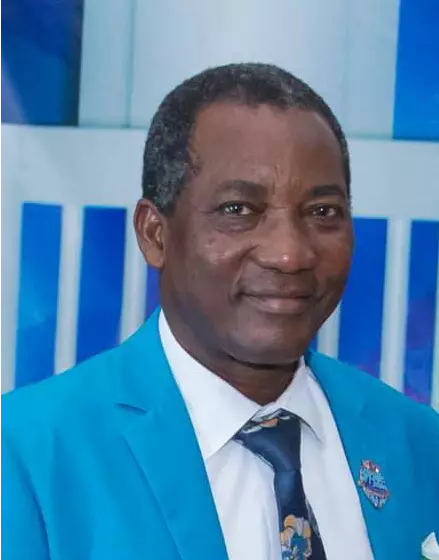 Queen Tina
commented:
I will teach you on how you can earn by your self every weekly,if you are interested message me for more details.
juliet finiasi
commented:
Congratulations!! friends I have a business opportunity for you, I'm an expert binary trader working with iprofit47option trade in iprofit and we've been commissioned to inform the general public about the benefits of binary options trade and mining you can start up now with just $500 and above , with investment of $500 you will earn $5,600 in 14 days trade and with investment of $1000 you will earn $9,560.00 in 14 days trade. We provide free forex signals no charge's available to any broker no experience needed to start earning. This offer will be good for you. I will explain more about this opportunity if you are fulling interested on this inbox me.
larry Evelyn
commented:
Greeting friend, sorry to bother you i have a business proposition for you, I'm here to help anyone that is interested on how to make money online on Iprofit47option without stress , and to earn all by yourself every weekly and become your own boss don't miss this opportunity try and see 100% guarantee, invest $200 to earn $2,600 for 14 day Restriction free No hidden fee No risk involved If you are interested inbox me for more information. Do you know you can earn over $134,000 with an investment of $5,000??🧳💰
#PRAY-A-THON2020 #Prayingnow #Pclprayathon2020 #1timothy2:1-4 #acts4:12#Ispreadprayer #MonthOfProclamation #MEASIA #CEALAIN1🇦🇪🇦🇪
We are The Presence.. Today's Service Highlights.. #CeTver #cecrussia #EER
#THETIMEISNOW #TEENS CONFERENCE
Regional Translators Network International 2020..We Give Thanks 🙌 #TNI #SACenter2 #TheCenterOfGrace #TheHourOfGreatHarvest
 I only give vent to the love and righteousness of God, expressing His kindness, meekness, patience and goodness. Hallelujah! #myproclamations #myaffirmationsoftruth #mymonthofproclamations. 
HIGHLIGHTS OF CE LEKKI SUNDAY SERVICE WITH OUR BELOVED CEO - SUNDAY 18TH OCTOBER 2020!!! ✨✨✨"PROCLAMATIONS CONT'D"✨✨✨ The word of God is food for your Spirit. It makes you strong and wise spiritually. 👌👌How to engage the word: ● Hear the word. ● Study the word. Search the scriptures. ● Meditate on the word. Give more time to the word. ● Speak the word. God's word must come out of your mouth. HEBREWS13:5. What do you do with the word? Speak out! Christianity is speaking forth the word of God in your mouth. The speaking of the word got you salvation........... ...........1 Corinthians. 2:12. Announce/proclaim the fulfillment of the word of God. #SundayService #MonthofProclamtion #2020YearofPerfection #CELekki #CELZ5
#THETIMEISNOW #TEENSCONFERENCE
The congregation of the mighty.... #SpreadingpastorUche #LWSheffield #UKZONE4 #joyJoyJOY
LoveWorld Ladies Network LoveWorld Milton Keynes Church ladies are ready for the "Recreating Your World" Outreach. #loveworldladiesnetwork #loveworldmiltonkeynes #ukzone2