Affirmation Train: #AFFIRMATIONTRAIN 18TH JANUARY. I affirm on KingsChat Web
#AFFIRMATIONTRAIN 18TH JANUARY. I affirm that God is the One at work in me, both to will and to do of His good pleasure. He has made me a conduit of divine blessings. I am mightily blessed by the Lord and He has made me a vent for His grace, mercies, wisdom, glory, and power, to the praise of His majesty. His light shines through me today, ever so brightly, and His power is manifest to bring succour, delight, and joy to many in my world today. I am powered by the Spirit of God to daily reveal Christ with my life, manifesting His righteousness, and the glories of the Kingdom! God's power in me is activated to bring forth blessings and miracles today. My life is characterized with the demonstration of Christ's resurrected power! There's life in my body! There's life in my family! There's life in my job! There's life in my business and in everything that concerns me! I live triumphantly in, and by the power of the Holy Ghost. Hallelujah! I see differently; for the eyes of my understanding are enlightened to see God's goodness on everything. Even now, I see God's boundless blessings on everything that concerns me. Hallelujah. Eternal life is at work in me. I am full of life; my entire being is inundated with divine life and energy. I've passed from death unto life. I am the glory of God, a life-giver, and dispenser of eternal verities! Hallelujah! My path is illuminated by the light of God's Word; therefore, I do not lack direction. I am an answer from God. Everywhere I go, I am relevant because I am loaded with divine wisdom and insight to provide the right answers to questions, and solutions to problems. Blessed be God. Hallelujah! SPEAK IN OTHER TONGUES NOW • Be bold to say the same things that God has said concerning you in His Word. That is what takes you beyond salvation, to enjoy the benefits of salvation ~ Pastor Chris Oyakhilome. You Can Now Reach Us On: • info@affirmation-train.org • www.affirmation-train.org God Bless You. #theyearofpreparation #prayingnow #wordfest2 #affirmationtrain #loveworld #talkingsession #thankyoupastorchris #rhemafortoday #8daysofmeditation #monthofcelebration #alignment #8DOM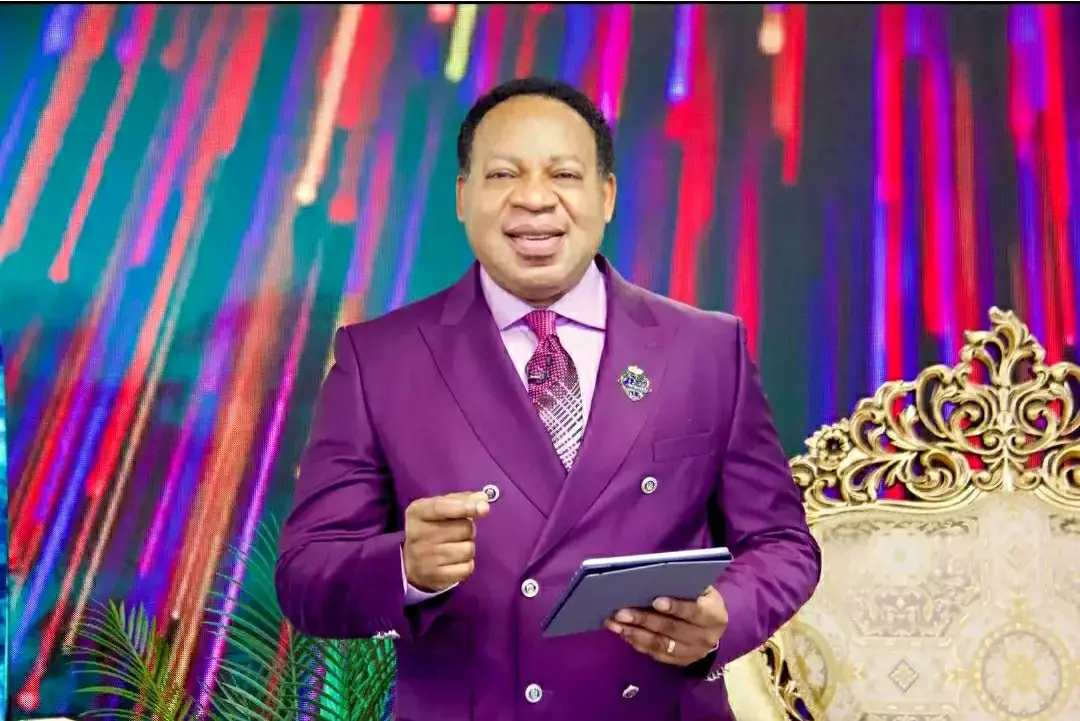 Check out my inspiring post on Yookos!
Without The salvation Jesus brings there's no hope ever. Don't be satisfied having many unsaved around you. #pastorchris #Organicpavilionshf #lovinaproducts
This is the Program Orchestrated by God for unleashing our GREATNESS & EXCEPTIONALISM in the year 2021. #kubwa1group #aheadshipconvention #aheadship2021 #yearofpreparation #abujazone #graceliveshere
#AFFIRMATIONTRAIN 18TH JANUARY. I affirm that God is the One at work in me, both to will and to do of His good pleasure. He has made me a conduit of divine blessings. I am mightily blessed by the Lord and He has made me a vent for His grace, mercies, wisdom, glory, and power, to the praise of His majesty. His light shines through me today, ever so brightly, and His power is manifest to bring succour, delight, and joy to many in my world today. I am powered by the Spirit of God to daily reveal Christ with my life, manifesting His righteousness, and the glories of the Kingdom! God's power in me is activated to bring forth blessings and miracles today. My life is characterized with the demonstration of Christ's resurrected power! There's life in my body! There's life in my family! There's life in my job! There's life in my business and in everything that concerns me! I live triumphantly in, and by the power of the Holy Ghost. Hallelujah! I see differently; for the eyes of my understanding are enlightened to see God's goodness on everything. Even now, I see God's boundless blessings on everything that concerns me. Hallelujah. Eternal life is at work in me. I am full of life; my entire being is inundated with divine life and energy. I've passed from death unto life. I am the glory of God, a life-giver, and dispenser of eternal verities! Hallelujah! My path is illuminated by the light of God's Word; therefore, I do not lack direction. I am an answer from God. Everywhere I go, I am relevant because I am loaded with divine wisdom and insight to provide the right answers to questions, and solutions to problems. Blessed be God. Hallelujah! SPEAK IN OTHER TONGUES NOW • Be bold to say the same things that God has said concerning you in His Word. That is what takes you beyond salvation, to enjoy the benefits of salvation ~ Pastor Chris Oyakhilome. You Can Now Reach Us On: • info@affirmation-train.org • www.affirmation-train.org God Bless You. #theyearofpreparation #prayingnow #wordfest2 #affirmationtrain #loveworld #talkingsession #thankyoupastorchris #rhemafortoday #8daysofmeditation #monthofcelebration #alignment #8DOM
Stop spreading what the devil is doing; spread faith, hope and love. Just because the whole world believes in something, it is not necessary that it is the truth. Majority doesn't mean credibility. Irrespective of how long a lie has been or travelled, it still doesn't make it the truth; longevity doesn't mean authenticity. #blwsazonea #metashwedseddie #blwcampusministryrocks
Aheadship! Aheadship!!Aheadship!!! #kubwa1group #aheadshipconvention #aheadship2021 #yearofpreparation #abujazone #graceliveshere
Remi's story is one that never gets old. Remi at 6 years stared at a mannequin during one of the InnerCity Mission's exhibitions and silently wished to have what the mannequin had, the School uniform, the school bag, school shoes, and of course, the school it attended..... Well, let's just say her wish came true and today Remi is a pupil of the InnerCity Mission School...she is looking bright, sharp and happy. Thank you dear partners for making education a reality for her..... Help us fulfill the dreams of more children like Remi by sponsoring their education in commemoration of the INTERNATIONAL DAY OF EDUCATION on the 24th & 25th ➡ https://icm.ngo/donate #EveryChildisyourChild #EndChildpovertynow
I had a glorious time praying with brethren live on pastor chris live this morning. Do it today.