CHRIST EMBASSY CENTRAL CHURCH 1A SAYS HAPPY BIRTHDAY TO HER FEBRUARY CELEBRANTS 🎂 👏 🍾 💃 🕺 💃 The Lord remain kind and gracious towards you. His grace pilots you and gives you the advantage at all times. Happy Birthday from all of us in Central Church 1a. We love you. #CC1A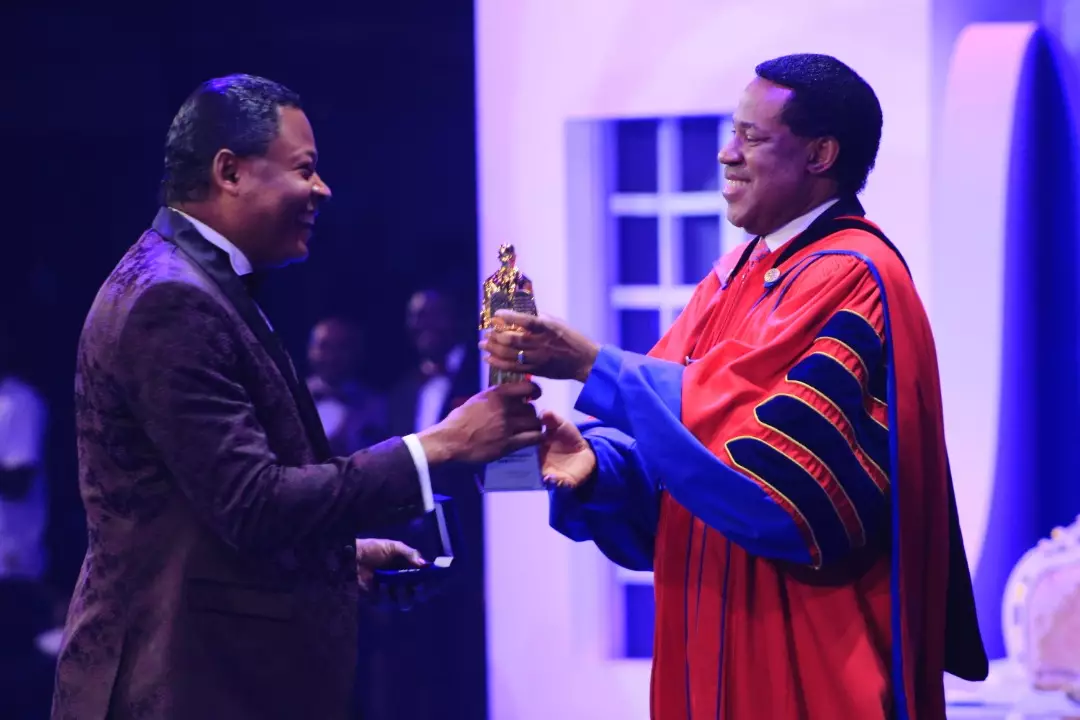 Solomon Okoi
commented:
😳👏👏 Thank you esteem brother. This is awesome
The biggest Healing programme on the face of the earth. The Lord has remembered all. Get ready. #LLN #cephczone3 #adageorgegroup #adageorgehigherlife #IWD
♦️Highlights from a Glorious Sunday Service with the Esteemed Pastor Lisa Lawal in CE Zonal Church LAA. #CeAccraGhanaZone
Happy birthday pastor Sammy sir
Healing stream service #cemidwestzone #okada3 @pstkay @pastorchrislive @bridgetodione
#PhotoSpeaks An inspiring talk show segment on the Healing Streams Live Healing Service with our dear man of God, Rev. Dr. Chris Oyakhilome coming up 5 days from now. GET READY FOR THE MIRACULOUS! GLORY!!! #SundayService #CELZ1Rocks
#PASTORCHRISLIVE 💢‼️ #GLOBALCOMMUNIONSERVICE- MARCH 7TH @10:30AM EST⚡ Good day Saints 😊, JOIN US FOR A SPECIAL APPOINTMENT WITH DIVINITY via https://youtu.be/PAkNx1TI1Do 🎥 JOIN US! BE A BLESSING & INVITE TODAY🎥 GOD BLESS YOU, #CECANADA #CEBRAMPTONEAST #YEAROFPREPARATION
Happy birthday dearest Pastor Mike, thank you for all that you do in ministry. Enjoy a beautiful year of grace and glorious impact. I love you 💕
Join us for this amazing time in God's presence.
...We are the generation that would usher in the coming of the Lord...the Highly Esteemed CMD said as he begun training on 'The Terminal Generation'. Reading from 1 corinthains 10:11 (NLT), he spoke to the delegates from India, Pakistan, Bhutan, Sri Lanka, China, etc., sharing the truths of God's word‼️ We are living in a day where so much is expected of us. We are that generation that so much is expected of. We would explain what we did with all these information, because to whom much is given, much is expected We must pray much more, the Bible admonishes us to pray for our leaders... we would pray that our faith would not fail, and we would be even more fired up to respond to God's call! More to come‼️ 🔥 🔥 #Blwcampusministryrocks™️ #DTP2021 #WordDrive #BlwcampusministryWordDrive