STILL CELEBRATING OUR LUMINARY FOUNDER!!! The Chris Oyakhilome Foundation International and it's Member Agencies heartily celebrate the Luminary Founder of the World's Largest faith-based, International Humanitarian & Development Organisation (COFI), Rev. Chris Oyakhilome Dsc, DD. Thank you Pastor for the opportunity to give hope to millions around the world, impacting lives with the Gospel of our Lord Jesus Christ. We Love You Sir! Follow our superuser @COFI for news updates on COFI Missions around the world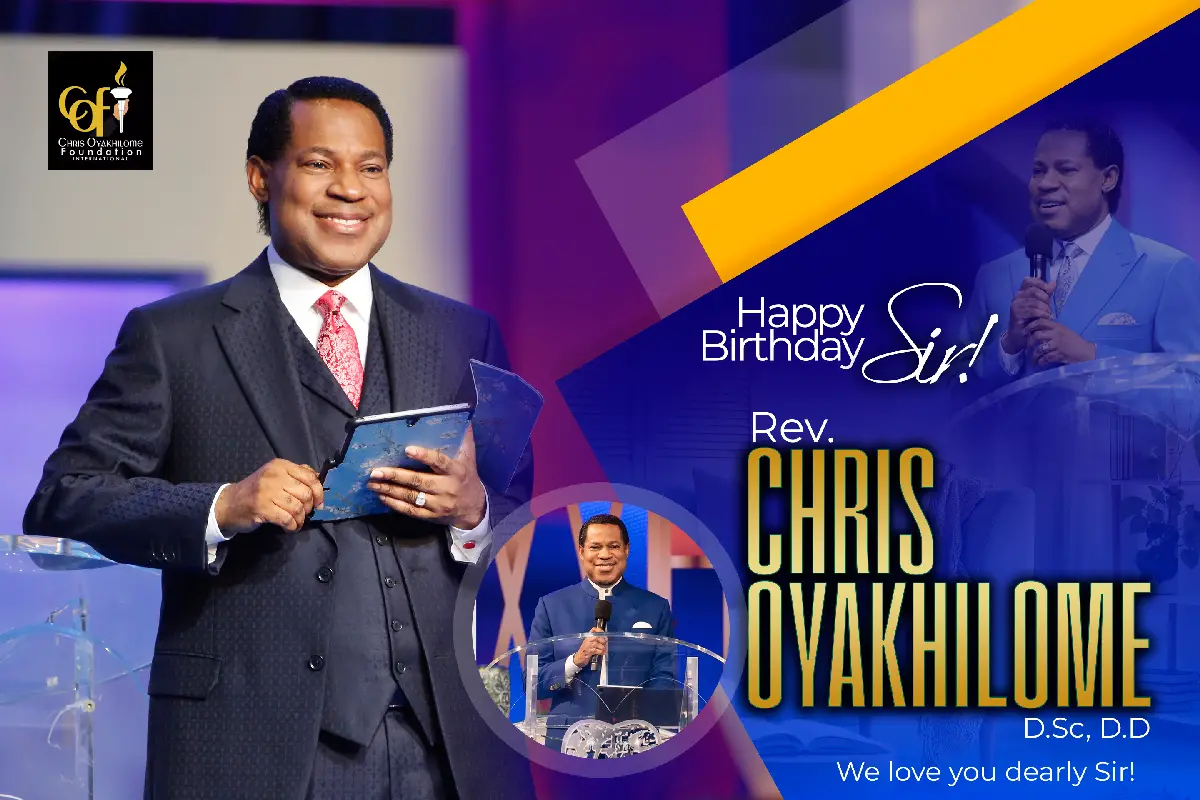 PEna
commented:
Happy Birthday Pastor Sir
Still celebrating my father and life coach. Happy birthday Pastor Sir. I give thanks to God continually for your selfless service and love to the body of Christ. Only the Lord Jesus can say a befitting thank you to you on that day for me. I love you Pastor sir. #Offer7 #EWCAZ3
A very happy birthday to my spiritual father... thanks for the impact u have made through ur teachings my life.. Am blessed sir.. Jesus bless you abundantly.
♦️LoveWorld International Day of Service in honor of Our Dear Man of God Pastor Chris. Treasures PCF of CE Zonal Church Avenor @ the New Life Nungua Children's Home... Donating food and relief items. #IDS2020 #LWDayOfService2020 #Dec7 #Ceaccraghanazone
There's a pride that comes from being raised from a true father, a pure-blooded citizen of heaven, a stock of the mighty. Yep that's my daddy for you. Happy birthday Sir #celz1rocks
#celebratingmysuperhero @iokos @spirited05 @sandraunlimited @AnowiNoah @TegaEtubiebi @GwaishEnterprises @lilydivine @blessedoby
Happy birthday Sir I love you so much
CE Ijebu Ode special birthday greeting to our Father, Pastor, Mentor, Prophet and Life-coach! Pastor Sir, we love you so BIG! #oasis #swz3 #swreg #ceijebuode #offer7 #pastorchrislive
Celebrating my Father Mentor Life coach. I love you Sir Happy birthday #HavenZC
Only the Best of God's Best Children are born on December 7th; Happy Birthday again to My Father and Life Coach - @pastorchrislive, and Happy Birthday to my dearest son Nehemiah. I am so blessed to celebrate God's Icon and Rising Star 🤩💥🤩 I love you both so much and forever 😍🥰😍
My MOG, Highly Esteemed Rev. Dr. Chris Oyakhilome Is NOT A Human Being...Yes, He Is A LIVING BEING, SPIRIT EMOTION!! I Salute You, Pastor, Sir!💯🙌🙏🤩🥰🇬🇧🇬🇧 #CEBARKING #uk2vz4 #unitedkingdom #PRAISE #Prayathon2020 #LLN #uk2z4fastest #prayingnow #THANKSGIVING #LOVEWORLDLADIES