HIP HIP HIP, HURRAY, CHRIST EMBASSY PORT HARCOURT ZONE 3 HAS DONE IT AGAIN RHAPSODY OF REALITIES DEVOTIONAL READING ON RADIO; BEAT 99.9FM 6:15AM, CLASSIC 91.1 6:30AM, NAIJAfm 92.7 6:30AM Spread the News💃💃💃💃 More people now listening to RHAPSODY, Hallelujah!!!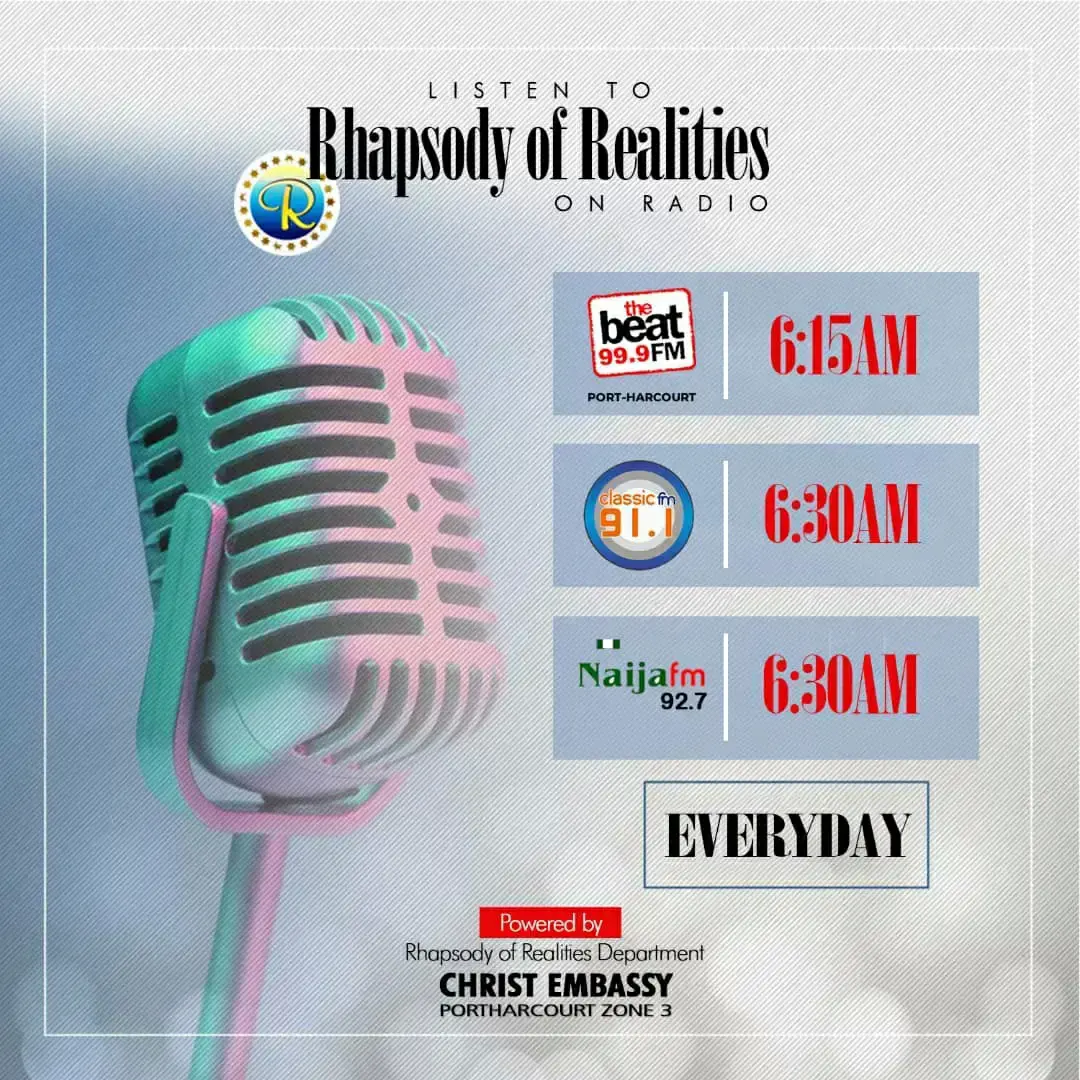 Happening Now 1st Plenary Session with Pastors & Leaders of CE Midwest Zone #CGI #CEMidwestZone #UnstoppableChurchGrowth
When God sees your desire, He Increases your Grace. Christianity is beyond this earth. #cemidwestzone #LWCGI #unstoppablechurchgrowth #CGI #soulwinning
The impossible will become Possible!!! Remember, Friday 27th March 2020 by 4:00pm at Kuje Stadium; it's Day of Bliss Kuje, God's appointed time for your testimony For enquiries, free transportation and seat reservation, please call 08101049055 or 07083468845. See you there.
Break Every Chain - Hillsong Worship
Moments at the 2020 Sports Day : The Event Chairman- Pastor Biola Otenigbagbe during her speech encouraged athletes to compete in the spirit of Sportsmanship and Fair play. #Loveworldschoolrocks #6thInterhousesports #2020Sportsday #Excellentred #Fruitfulyellow #Completeblue #Perfectgreen