South East Region: Pastor Chris wishes you a on KingsChat Web
Pastor Chris wishes you a Merry Christmas! Throughout this Christmas, remember what He came to do: The significance of the virgin is known and the world and angels celebrates it for THIS PURPOSE Our merriment is for this Purpose. Always remember WHY Christmas. It is more than Holiday. 1. Luke 19:10 - to seek and save that which was lost - the purpose is clear. He came for a mission and live His mission. There is nothing that exists without a purpose. Every strands of our hairs has a codenumber from God. You are not born for nothing. God brought you to this world for a purpose. Discover and live it. 1 Timothy 1:15: He came to save sinners. Imagine you were born to die for others, what kind of life will you live? 1 John 3:5-8: When you meet Jesus, you are changed forever. Have you ever gone on your way to seek and save the lost? 2. He came to give us life that we may live through Him. Every sick man, every poor man, every needy man is there to provide you an opportunity to offer salvation. John 10:10: Is life overflowing from you? Romans 8:1-2: We presently have eternal life. For this purpose He was born... Till it overflows as living waters. 1 John 4:9 I live, talk, think, through Christ. 1 John 4:9 John 1:12 Your words is your personality, the description of your inner heart. Your word is you. I live through Jesus. I LIVE THROUGH HIM! 3. He came to bring us into union with God. 1 John 4:13-15 This is how we know - we dwell in Christ. It is in our mouth. Watch the LIVE broadcast of the special Christmas Eve Service with Pastor Chris now on Loveworld Plus Channel. www.loveworldplus.tv/watch #SERegion #MerryChristmas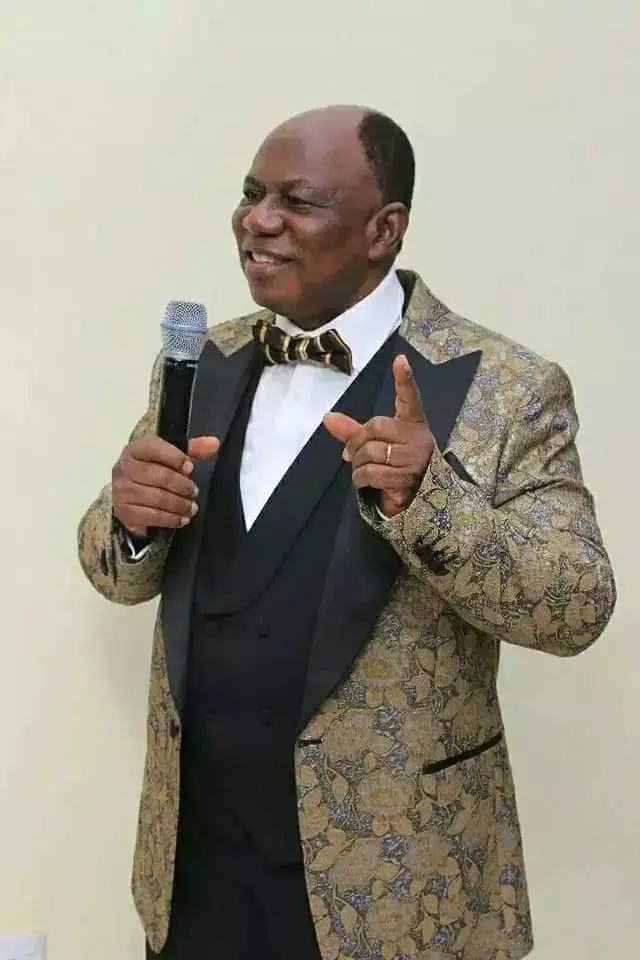 Birthday loading Your such a kind hearted person. Thank you for all your love and care. #happybirthdaysweet #madeforthetop #Godiswithusostrong
HAPPY BIRTHDAY BROTHER OSARUMWNSE HAROLD SILVER... WE CELEBRATE YOU!!!
Happy birthday the Man of War! Dauntless! Sagacious! Spirit Filled Jo. God bless you immensely. Of your Blessings there shall be no end son. CEAMADIKALABEST loves you magnanimously 😍😘 #CEAMADIKALAGBOR #CEAMADIKALABEST #CC3 #CEPHZONE3
#UKZONE2 Merry Christmas and a Happy New year to my Highly Esteemed Zonal Pastor Tony Aduroja & Highly Esteemed Pastor Beauty & Family. We are the reason for the season. Seeking & saving those who are lost. I Love You !.
CONGRATULATIONS & THANK YOU!!! Gwen Hope was the first one to Subscribe to my new YOUTUBE CHANNEL, a GOSPEL VARIETY GIFT WORLDWIDE!!! (I've Prayed) Subscribe at EVG TALITHA CUMI & take this new journey with me to the GLORY OF GOD! MUUAAHH! LOVE YOU💕💕💕💕💕💕💕 💕💕💕
PASTOR CHRIS OYAKHILOME WISHES YOU A VERY MERRY CHRISTMAS & A HAPPY NEW YEAR😍😘😘 Merry Christmas Everyone!!! . . . #NCZ1
WISHING YOU A VERY MERRY CHRISTMAS AND A HAPPY NEW YEAR 🎊🌟🕺🏽💃🏽🎉📯 📌 He came to seek and save the lost. 📌 He came to give us life, that we may live. 📌 He came to bring us into union with the Father. 🎼🎵Glad tidings of comfort and joy🎼🎵 #AbeokutaMC #MerryChristmas❤️🌟
WE WISH BELOVED YOU AND YOURS A VERY MERRY CHRISTMAS AND A GLORIOUS NEW YEAR WE LOVE YOU!💝🙌🙏
We invite you all, come let's celebrate this lovely season together. We love you dearly. #cepune