Tech/Innovation Hub: HUAWEI SET TO LAUNCH OWN on KingsChat Web
HUAWEI SET TO LAUNCH OWN MOBILE OPERATING SYSTEM AMID SANCTIONS FROM GOOGLE. Amid intense rift with the United States, Huawei said it will roll out its own mobile phone operating system "very quickly" if its smartphones are cut off from Google's Android software. Huawei currently the world's second-largest smartphone maker is facing the prospect of being shut out of the world's most popular smartphone operating system after being placed on a "banned entity" list. Huawei, which last year sold 200m phones, promised its customers that their current phones would continue to work, and have access to Google's Play Store to buy apps. These phones are certified so that Google can provide them with updates and downloads without going through Huawei Google had announced that they will be blocking Huawei devices from accessing their services. The US government temporarily eased some of the restrictions on Huawei which means for the next three months, the company is allowed to purchase US-made goods and provide software updates to existing Huawei handsets. What does this means? About a quarter of all phones sold in the UK are made by China's Huawei and based on the Android operating system owned by Google. Globally, Huawei had nearly 19 per cent of the smartphone market in the first quarter of this year, according to Canalys, making it the second-biggest seller behind Samsung. This move means Google is no longer going to provide technical support and collaboration for Android and Google services to Huawei. Also, Android updates only come to the open-source version a lot later than the licensed one. This is particularly concerning when it comes to security updates. Also its future smartphones may lose access to apps including YouTube, Gmail and Maps, and to the Google Play store and to security updates. This is likely to have a severe effect on their attractiveness to consumers outside of China, where many Google apps are already banned. #innovate #inspire #ideate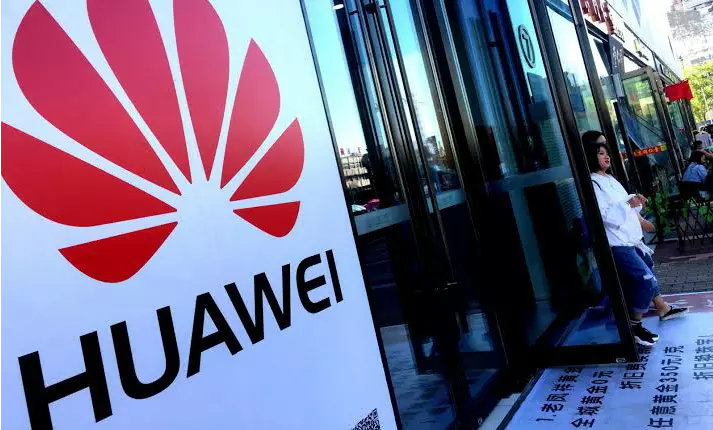 Sis Keonee
commented:
I've been following this ever since they started and I'm liking how it is unfolding
TEAM OF THE WEEK. (RUGBY UNION) Bristol Bears made it into this week's XV from the PRO14 play-offs, final round of the Gallagher Premiership regular season in Super Rugby campaign. You can have your say on who you think was the standout performer of the weekend. #Fanzone Like, follow, reshare and comment
1 DAY TO GO! Don't miss out on our Glorious WORSHIP NIGHT happening tomorrow. It will be a refreshing and uplifting time in the presence of the Lord. #worshipnight #cesazone1
Happy beautiful wedding anniversary Pastors Ovie and Pamela. May your union continue to flourish and wash stronger and stronger sir and ma. Thank you so much for always saturating through the airwaves. We love and appreciate you always
Do you have a song on the Theme of the Year 2019 - The Year of Lights? Imagine your song being the official Jingle and theme song for LW Staff Week. Who will emerge the winner? Entries closes soon #LWStaffWeek2019 #TheBlueElites
🎂🎂🎂🎂🎂🎊🎊🎊🎊🎊🎊🎊🎊 HAPPY BIRTHDAY ESTEEMED PASTOR MANNY OBIKPE..... THANK YOU FOR THE FEW YEARS OF INSPIRATION AND BEING A TREMENDOUS BLESSING TO US IN CHRIST EMBASSY CALABAR, WE LOVE AND APPRECIATE YOU SIR💖💖💖* #CalMC #TeamCalabarRocks
it less than 24hours to go.... Youth Conference Benin with Pastor Emma Akhuemokhan.. #cebvz #lwteensministry
Be part of the 50million people that are gonna get blessed by this conference, register and get ready to light up your world. Use the link on the bill to register, see you there!
Happy birthday to my magnetic, awesome, passionate, powerful, resourceful, intellectual, loving, lovely, sapient and dynamic mum💖💞 #poge0523
Esteemed Rev.Ken shared with us during the just concluded #STPPLBENIN: "P/S establishes & validates the Mandate given to us by our man of God. PS directs & drives vision with clarity of mind & purpose. Where there is no PS,d vision perish" *PS-. Partnership #ceekpanreal #cemwz