MediaActivist4Christ: #mediaactivist4christ #pastorChris Christ is the on KingsChat Web
#mediaactivist4christ #pastorChris Christ is the environment of glory! You've arrived at home! Your joy and satisfaction overflow. When you face challenges, others can't help but wonder how you walk through unscathed. They dazzled by how you could be very happy, at peace, joyful and exuberant with praise to the lord in the midst of adversity. It's because you are "in Christ" ;it's a peculiar environment, where your joy is independent of circumstances blessed be God. You were born into God's glory, you live there now... Shout amen! Download the cloveworld app from the android or apple store. Use the reference code : *CE4433* for *free* access to Pastors Chris's Messages; On Euro Tv. #mediaactivist4christ #pastorChris #mediaactivist #godisgood #jesus #christians #amén #blessed🙏 #churchflow #lovequotes #faithoverfear #holyghost #holybible #righteous #salvationarmy #Loveworld #pstchrisgeneration #christembassy #loveworldnext #gospel #success #kingdom #heaven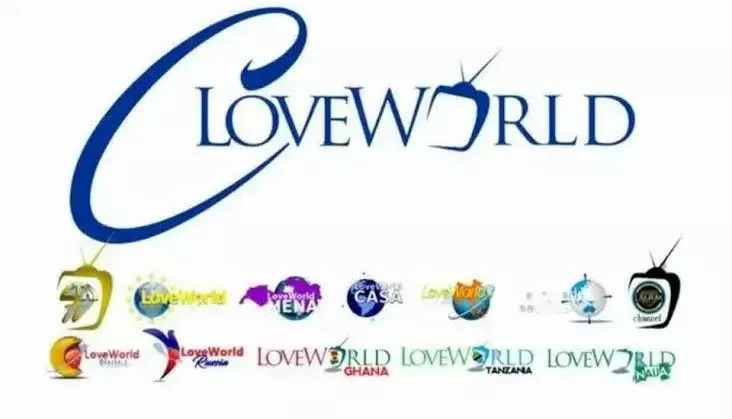 GREAT CONCEPT TODAY, U need Only CHANGE THE WAY U BUY Airtime, Data & TV Subscr; & U'll start making real money DAILY from Mtn, Glo, Airtel, Multichoice & others WATCH this to see HOW 👇 https://bit.ly/2QYCcyF Call or Chat us TODAY to Start; 08037237826 N18mill Qualifier 👇
Happy Birthday Esteemed Pastor Sir, Thank you for always stimulating and promoting our faith in the gospel, and for leading us in accurate discernment, recognition and acquaintance with the Truth. You're Perfect Sir, and I love you always.
#PrayingNow #NWVZ2 #CEKATSINA #PERFECT
The word is a lamp unto my feet and light unto my path
Watch Pastor Chris's Messages 24/7 on the Go! For FREE, Download the cloveworld app from the android or apple(ios) store today. Use the reference code :CE4433 DOWNLOAD links ; http://bit.ly/cloveworld-android http://bit.ly/cLoveWorld-IOS Enjoy! 🙌 #mediaactivist4christ #pastorChris #mediaactivist #cloveworld
Happy Birthday pastor sir, A trail blazer, outstanding in any thing he does. Thank you for your exemplary leadership and for being a father to us all. We couldn't wish for a better pastor and can't love you less.