GLORY. I think,Talk and act in sync with God's word. Am piloted from glory to glory as I continuously affirm the word irrespective of the challenges.The Glory in the word beautifies my life Hallelujah. As I focus on the word, I experience the glory of God in my ministry.#CeCanada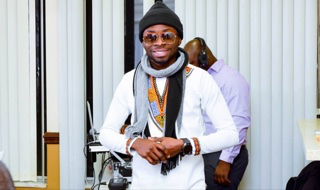 #HotDeals🔥 #Lagos-#Capetown return 21 February - 6 March. Kenya N213,251, Ethiopian N230,251. to #BookNPay🛒 visit https://goo.gl/NQmn7F
Happy Birthday Baby Naledi!! Your light will continue to so shine!!
Happy Birthday Beloved Brother Basil. Thank you for your commitment and impact in the Staff community. We love & Appreciate you dearly. #ModelGroup.
Happy Birthday to a dear Brother and Friend. Love you my personal person. Have a glorious day and celebration.
LIGHT A COMMUNITY (AFFORDABLE AND CLEAR ENERGY) Winner of the 2018 Future Africa Leaders Awards and FALF Ambassador, Taonga Ngoma from Zambia, adopted the Kabuko Village in Chongwe District of Zambia, located in Lusaka Province, by providing solar lamps as an alternative to the electricity challenge faced by the inhabitants of Kabuko Village. The Village has a population of over 35,000 residents. The challenge of insufficient electricity affects the educational involvement of students, as many of them are unable to complete their home works, especially at night. Addressing this issue, Taonga donated solar lamps that benefited over 30 households and orphanages. This act of service has helped improve the culture of studying in Kabuko village. Kindly register for the GIA today at www.futureafricaleadersfoundation.org #GIA #FALF #IMPACTAFRICA #PROJECTAFRICA
#HotDeals🔥 #Lagos-#Houston return 21 February - 6 March. Emirates N455,189, Delta N457,253 to #BookNPay🛒 visit https://goo.gl/NQmn7F .
Designed for you and the family. Don't miss it! #ariseshineukvz4
#HotDeals🔥 #Lagos-#Mombasa return 21 February - 6 March. Ethiopian N222,597, Kenya N260, 033to #BookNPay🛒 visit https://goo.gl/NQmn7F
Looking forward to THE GLORY OF HIS PRESENCE #TGOHP #CETXZONE1 #CETXZONE2 #TGOHP419