Happy birthday dear Pastor Moses. A great soldier in the Lord's army. Thank you for your inspiring faith exploits and fervour for souls. Thank you for your persistence in the propagation of the gospel and standing strong with the vision of our dear man of God. This new year ushers you into new dimensions of glory and grace . I love you.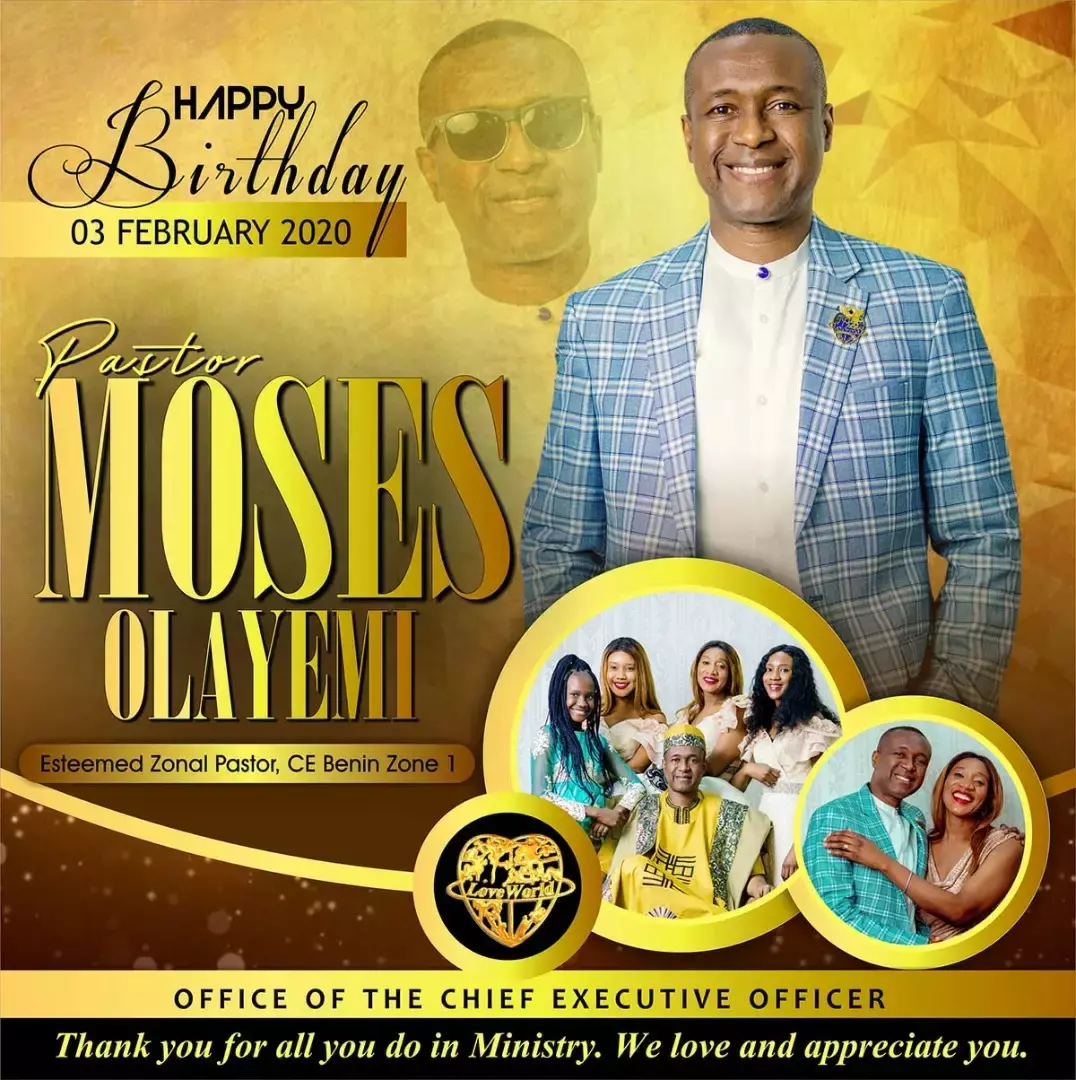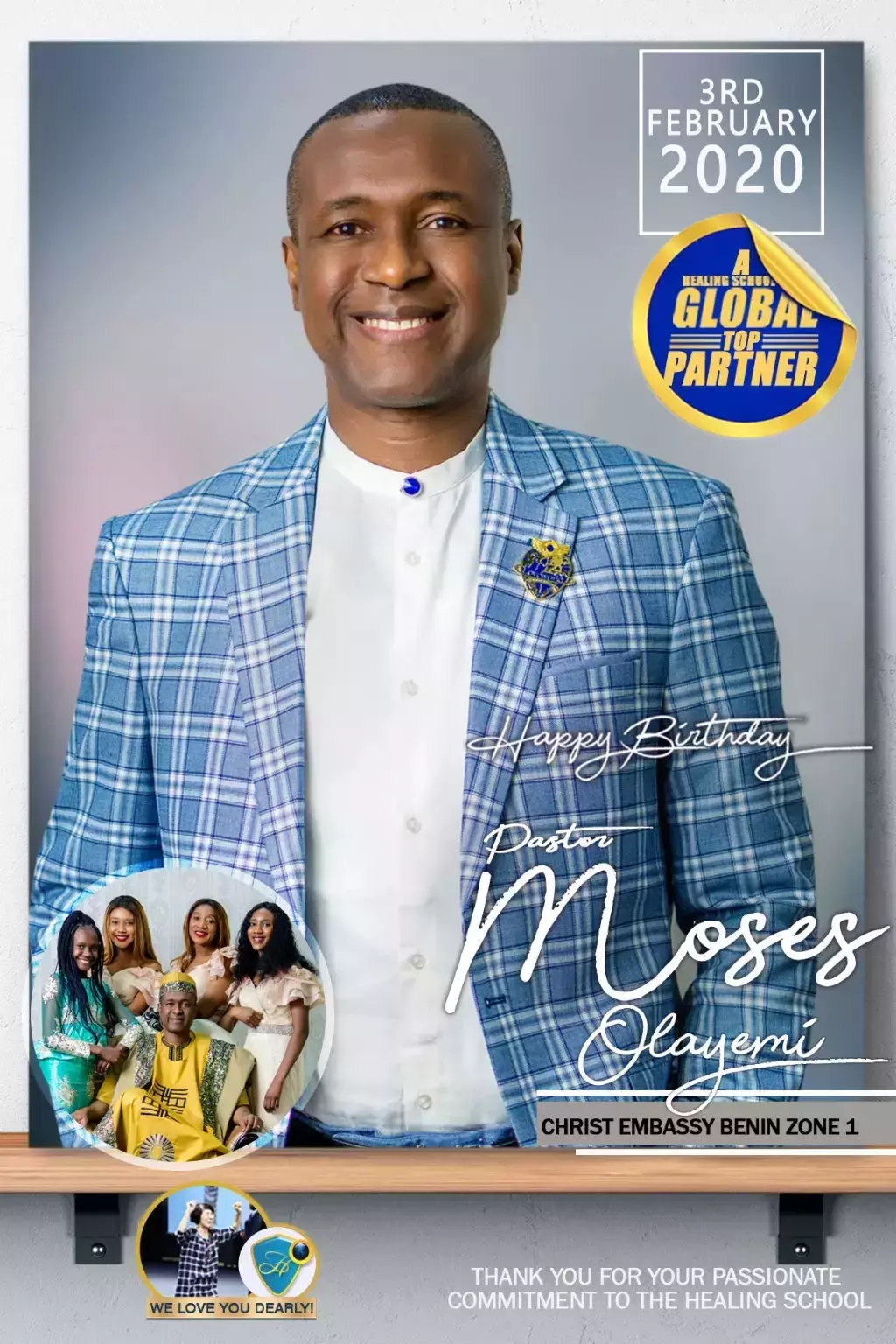 Pastor Ewere Obuene
commented:
Amennnnnn. Thank you Highly Esteemed CEO ma. We love you dearly ma. #cebeninzone1
GLOBAL STRATEGIC MEDIA DEPARTMENT(GSMD)CELEBRATE OUR DEAREST MOM, LTM DIRECTOR OF NETWORKS AND REGIONAL PASTOR OF SOUTHERN AFRICA SINGING NEW SONGS IS A REALITY🎉🎉🎉 SIYAKUTHANDA MA💕 WE LOVE YOU DEARLY💕 #Rhapsody #GlobalRhapathonwithPastorChris #Rhapathon2020
#PrayingNow #PCLprsyathon2020 #prayathon2020 #HelsinkiFinland #Finland #WesternEuropeZone3
SEASON 2: A CELEBRATION OF GRACE & TRUTH Photo highlights of the celebration of our Highly Esteemed Zonal Pastor #pmo0302 #cebeninzone1
TESTIMONIES FROM CGI! #CGI #UnstoppableChurchGrowth Ssz2
One year ago, today, I made one of the biggest and best decision of my life..🇺🇸🇵🇷
Happy birthday dear Sister Sandra. Thank you for your fervency in serving the Lord and your invaluable contributions to the Healing School and LMMS all these years. It's a season of blessings and abundance for you. I love you.
Still Praying! Healing School Partnering Ministries Pastor Mary Dcruz and Ministers from LightHouse Ministry, India, joins the ongoing Global Pastor Chris Live Pray -a- Thon! #PCLPrayerthon2020 #IPraywithPastorChris #HSPM #MVP
Day 41 I light up everywhere because I am the light of the world. When I come in darkness , evil flees. When i come in there's joy,victory ,faith ,hope and love. #YearOfPerfection #100daysoffaithproclamations #pastorchrisgeneration #keepsayingit #ceilorin1 #nncz2
CELEBRATING ESTEEMED PASTOR MOSES OLAYEMI ON #HAPPYFACES Click on link below to watch live! http://cloveworld.org/news?v=5e38152b7a71d5d2y67vwbqzr