Updated her profile photo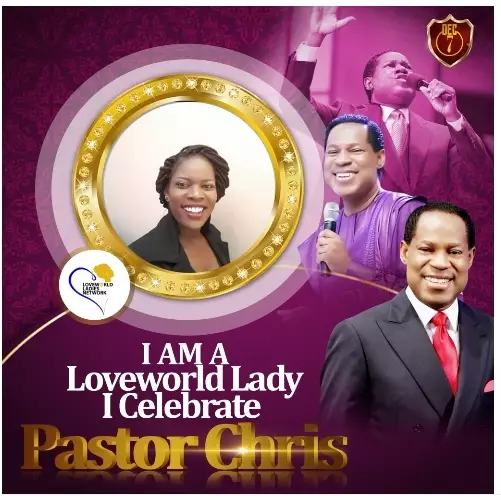 George Pablo
commented:
Get an Extra 30% on Every Subsequent Deposit - Offer Ends on 31st Dec. T&Cs Apply. Open an Account & Start Trading With the Reassurance of Forex Trading Free Technical Analysis. Free Trading Tools.Get to Know the Stock Market. Before you get started trading stocks, it's important to know how the market works. Leverage—up to 1:500. Free $10,000 Demo Accounts. Start earning with just $1000 Low spreads. Fast order execution, tight spreads, powerful trading tools, and 24-hour live support. Forex Bots and Scripting. High affiliate payouts.I want to show you more how you can earn weekly or monthly income independent.you can earn up $156,000 USD with the minimum of $6890 USD this is where broker come in DM if you want to be part of it. Although there are similar terms from other markets, it's important to understand the terms which is specific to the Forex market.
#Offer7 .. Happy Birthday Pastor
CELEBRATING GREATNESS. IN YOU WE FOUND A PERFECT FATHER. HAPPY BIRTHDAY PASTOR SIR, WE ARE ETERNALLY GRATEFUL. #Offer7 #Dec7 #BLWSAZONEB #blwcampusministryrocks
HAPPY BIRTHDAY DEAR PASTOR SIR,MY TEACHER,MY MENTOR,MY PROPHET AND MY LIFE GUIDIAN
Happy supper blessed birthday to you sir
Happy birthday Pastor Sir thank you for teaching us the word of God. First flight. I love you Pastor Sir🙌🏻👏🏻💃🏻✈️ #0ffer7 #HBPC #ceregentspark #cesazone2
OUR HIGHLY ESTEEM ZONAL PASTOR CELEBRATING OUR MAN OF GOD IN A SPECIAL WAY. #THEQUEST #TEAMEXCELLENCE #DEC6MIDNIGHTPARTY #SUPERHEROES #HOMELAND #OASISPARK #OFFER7 #SWZ2 #SWREG
Clear road its my papa's birthday. The wisest man on earth in our time. The unshakable, I love you so much daddy. Happy birthday Sir
Happy super perfection glorious birthday to my father, my mentor, spiritual dad, my life Coach, I thank God the day you were born to be a prophet of today's generation, thank you for saying yes to the word of God and save many all around the world, I celebrate your victory today.
Happy birthday Pastor Sir thank you for teaching us the word of God. First flight. I love you Pastor Sir🙌🏻👏🏻💃🏻✈️ #0ffer7 #HBPC #ceregentspark #cesazone2