Are you ready for the Global Day of Prayer? Receive answers to your prayers this Friday 25th September at 6pm GMT +1 during the Global Day of Prayer! Register Today: http://Prayer.rhapsodyofrealities.org/ukz1r2 Download App to participate live in the 24HRS Global Day of Prayer with Pastor Chris: bit.ly/MyRhapsodyApp See you online! #GDOP #GlobalDayofPrayer #Prayer #Miracles #UKR2Z1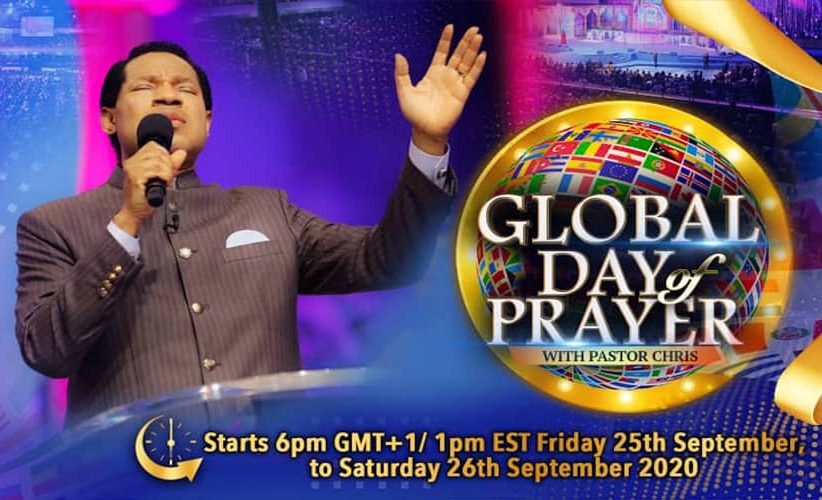 📷 MBTC DAY 4 EVENING SESSION! Live Participation from Christ Embassy Port Harcourt Zone 3.
#l am a prayer influencer #spreadprayer #PCL prayaton 2020. #photizo haven #LCA church 1 #celvz#nigeria.
📸 PCL Prayer Outreach by Enigma PCF of CE Zonal Church - Avenor. #CeAccraGhanaZone #PCLPrayathon #IspreadPrayer #IamaPrayerInfluencer
#DerizoGoldConcert #Jesusisentertainment
It was an awesome time in the presence of God ! #iamaprayerinfluencer #ispreadprayer #PCLprayathon2020 #TEENSCHURCH #CELVZ #Nigeria
#iamaprayerinfluencer #iamapriestinoffice #prayeroutreach #prayayhon2020 #cemidwestzone #cewarrisouth #cebowenteensministry
#globaldayofprayer #cemidwestzone
Happy Birthday beautiful Pastor Tolu. Happy 50th birthday. I am confident that he that has begun a great work in you perfects you until the day of Jesus Christ. You are a phenomenal blessing. ENJOYYYYYYYY a beautiful year of Jubilee. I celebrate your life in Him. I love youuuuuu Mwaaaaah Mwaaaaah Mwaaaaah 😘😘😘😘💃🥁💞💕👏🏻👏🏻💃💃💃💃💃💃💃💃