Your Daily Family Prayer : RHAPSODY OF REALITIES TUESDAY, 20TH on KingsChat Web
RHAPSODY OF REALITIES TUESDAY, 20TH APRIL 2021 PASTOR CHRIS OYAKHILOME HE WANTS YOU IN HEALTH Beloved, I wish above all things that thou mayest prosper and be in health, even as thy soul prospereth (3 John 1:2). Divine healing is one of the beginning stages of a greater life. Healing is wonderful, but there's a greater life than healing. God doesn't want you to live in the realm of getting healed from one sickness or the other every now and then. He wants you to come to a place of victory, where you understand divine health, which is greater than divine healing. You may say to me, "Pastor Chris, I minister to people and they get healed, but when I have trouble in my body, I pray and do everything I know, but I don't get healed." It's simple: God never told you to pray for yourself to be healed. Just because it worked for you when you were a baby Christian doesn't mean you should go on like that (Acts 17:30). This is the sad situation of a lot of Christians; they're even having a problem with getting healed, when they shouldn't be sick in the first place. Our theme verse says, "Beloved, I wish above all things that thou mayest prosper and be in health…." It doesn't say, "Beloved, I wish above all things that thou mayest prosper and be healed." He wants you in health. God's plan for you is divine health! He doesn't want you suffering from headaches, colds and fevers; there should be no diabetes, stomach trouble or any such thing with you. Grasp this truth and live by it. If you've been falling in and out of sickness, say to yourself, "I'll never be sick another day in my life, because the Word of God guarantees my divine health." If you experience any symptom in your body, don't panic. Use the Word! Keep yourself in health with God's Word; it's medicine. Proverbs 4:22, referring to God's Word, says, "For they are life unto those that find them, and health to all their flesh." Discipline your body to comply always with God's Word. Transcend the level of needing healing, to living every day in divine health. You're a new creature in Christ, with the divine life, the very life of God. How could you have that life and be subject to the elements? Walking in divine health is God's best for you. CONFESSION I'm an associate of the God-kind, and I've got the indestructible life of God in me. I was born with the resurrection life that's beyond sickness and disease. Therefore, I walk in divine health every day! Hallelujah FURTHER STUDY: 1 Corinthians 13:11 When I was a child, I spake as a child, I understood as a child, I thought as a child: but when I became a man, I put away childish things. 1 John 5:13 These things have I written unto you that believe on the name of the Son of God; that ye may know that ye have eternal life, and that ye may believe on the name of the Son of God. Isaiah 33:24 And the inhabitant shall not say, I am sick: the people that dwell therein [shall be] forgiven [their] iniquity. 1-YEAR BIBLE READING PLAN Luke 18:15-43 & 1 Samuel 11-13 2-YEAR BIBLE READING PLAN Mark 4:1-12 & Leviticus 20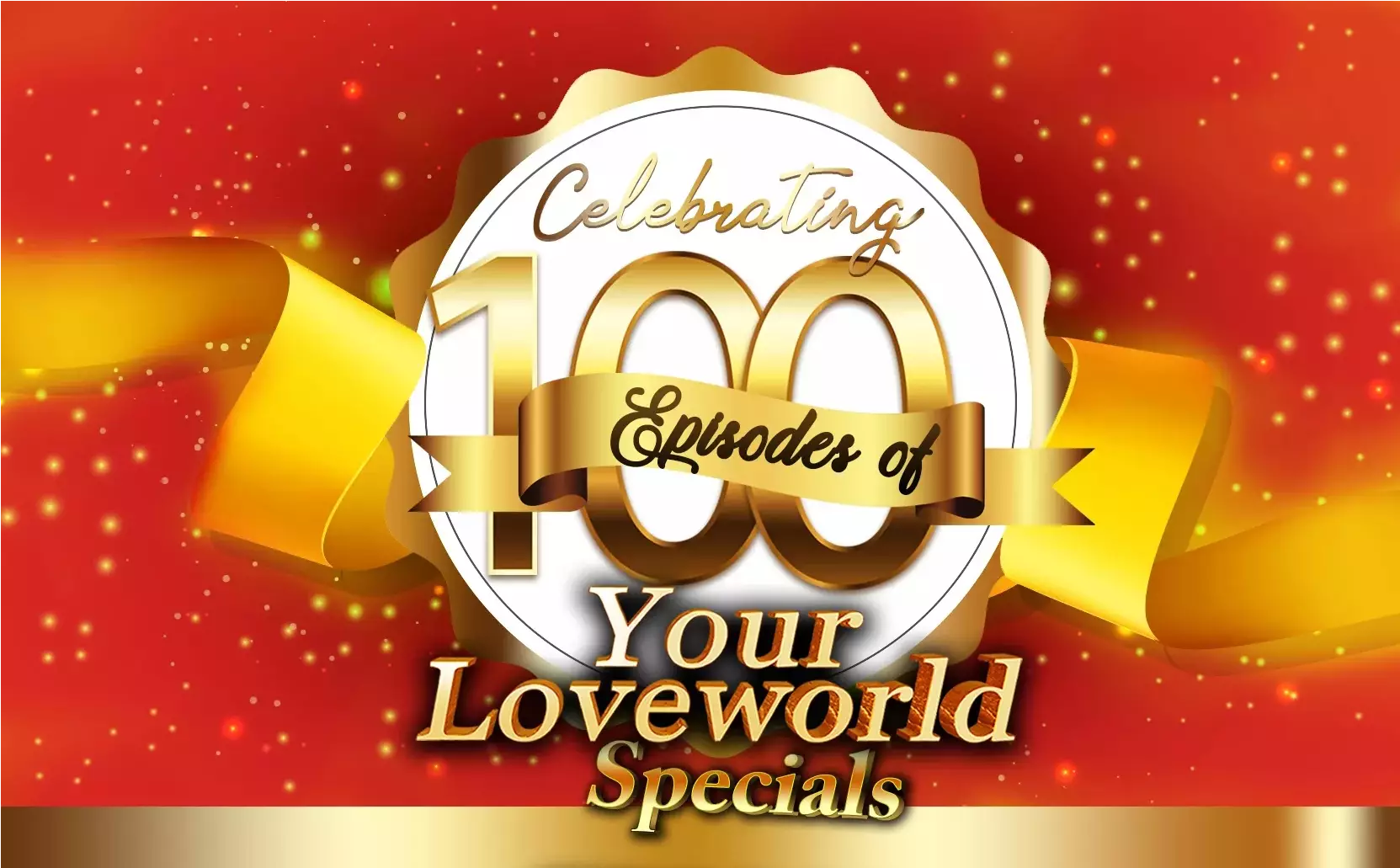 CERO
commented:
Halelujah
#doconfession #DIVINEHEALTH. Gory hallelujah.
#ENECZONE ZONAL ALL MEMBERS PRAYERS TUESDAY, APRIL 20TH 2021 (PRAYER TIME⏲️ 5:00 - 5:30AM) Click this link to join the prayer: https://conf.kingsch.at/c/legendarypza/78106 God bless you. #prayingnow #eneczone #seregion #nigeria
#MYDAILYPROCLAMATION - APRIL 20TH My life is a message; a message of the divine life, of God's love, goodness, righteousness and true holiness; these are expressed unreservedly to my world. I'm fully yielded to the Word to culture my life and character, giving me the right mindset. I am in Christ, I can never be disadvantaged because the Father has given me all things that pertain to life and godliness. Glory to God! I'm walking in glory and excellence, manifesting the graces of God to my world, in victory, success and advancement, in Jesus Name. Amen. #CELZ4
I have upgraded Thank you Sir #fitnessforduty #cellleaderstraining #blwghanazoneb #blwcampusministryrocks
PRAYER GUIDE FOR TUESDAY 20TH APRIL, 2021 Prayer Times: 5:00am- 5:30am, 12:00noon - 12:15pm and 3:00pm -3:15pm WE ARE FASTING TODAY TILL 4:00PM PRAYER POINT 1: WE ARE PRAYING AGAINST DECEPTION AND MANIPULATION OF THE NATIONS AND HER LEADERS BY THE ANTICHRIST SPIRITS OF DARKNESS. Jeremiah 1:9-10 .And the LORD said unto me, Behold, I have put my words in thy mouth. See, I have this day set thee over the nations and over the kingdoms, to root out, and to pull down, and to destroy, and to throw down, to build, and to plant'. We'll pray fervidly in tongues of the Spirit; also continuing in our intercessions against the deception and manipulation of nations and their leaders by antichrist spirits of darkness. We pray against the satanic plan of the adversary to divide the world into fully vaccinated tribes and those who are not. Use the name of Jesus in prayer and break the power and influence of Satan over the nations and her leaders. This is not the devil's time, therefore he cannot proceed. We frustrate his efforts, we destroy his works in the name of the Lord Jesus. PRAYER POINT 2: PRAYING CONCERNING OUR ZONAL GOALS AND TARGETS (NUMERICAL TARGETS IN CHURCH GROWTH AND PARTNERSHIP) Psalms 23:1-2 AMPC The Lord is my Shepherd [to feed, guide, and shield me], I shall not lack.He makes me lie down in [fresh, tender] green pastures; He leads me beside the still and restful waters. Pray in tongues and make declarations concerning our zonal goals and targets - in church growth, partnership, soulwinning and outreaches. We declare that we have an avalanche of miracles in the next few days. We receive a supernatural supply of all that we require - the men, the materials, the resources and we achieve and exceed our goals in record time, by the power of the Holy Ghost PRAYER POINT 3: PRAYING FOR THE IMPACT OF OUR DAILY SOULWINING OUTREACHES. Luke 14:23  And the Lord said unto the servant, Go out into the highways and hedges, and compel them to come in, that my house may be filled. John 4:35 You know the saying, 'Four months between planting and harvest.' But I say, wake up and look around. The fields are already ripe[a] for harvest. We pray that every member of the zone is vitally involved in these outreaches. As we spread the truth of the gospel everywhere, the lost the unsaved and the unchurched will receive salvation and we have a massive harvest of souls won for the Lord. ********************************************* IT'S 7 DAYS OF CONFESSIONS ( DAY 3) Our first confession time is 5:30am. Get prepared to cause changes.
CONGRATULATIONS Foundation School Grads 2021 🎉🎉🎉🎉🎉 We did It!!!!!! #CEScarborough #CECanada
Happy Birthday Dear Bro. Ekpeno Udo, Congratulations on this unique occasion of your birthday Sir. Your gates are continually open to receive in abundance because you love the Lord. #MoreGraceSir #CalMC #TeamCalabarRocks