Affirmation Train: #TALKINGSESSION 8TH JANUARY. KINDLY SAY on KingsChat Web
#TALKINGSESSION 8TH JANUARY. KINDLY SAY THESE WORDS OUT LOUD. Dear Heavenly Father, You're gracious and kind; Your glory fills the heavens, and Your faithfulness is ever sure. Thank You for Your eternal love for me, and for the fellowship of the Holy Spirit. You've beautified my life with Your glory, and for this I worship You. I thank You for giving me the spirit of love, power, and a sound mind! I am super intelligent, for Your wisdom is at work in me. I declare that fear has no place in me. My mouth is filled today with faith-filled words by which I create circumstances that are consistent with the new creation life I have in Christ Jesus. My mind is continually open to receive new ideas. I refuse to see myself small in life, for the One in me is the limit-breaker! I see my greatness, my increase, and my influence bursting forth on every side. Hallelujah! The Spirit of the Lord lives in me and He's anointed me without measure! I live above sickness, disease, infirmity, and death. I am replete with God! I could never be defeated or disadvantaged. I am anointed to walk in, and produce works of, righteousness; to proclaim liberty to the oppressed and recovery of sight to the blind; to heal the brokenhearted and liberate the down-trodden and oppressed, and turn the hearts of the wicked and disobedient to the wisdom of the just, in Jesus' Name. Amen! • Keep saying it, publish it everywhere; noise it abroad! In Christ, we've got something to shout about. Let's flood the airwaves, internet and print media with the reality of Christ. Speak in other tongues now. ~ Pastor Chris Oyakhilome. #talkingsession #ippc2020 #yourloveworld #affirmationtrain #wordatwork #wordfest2020 #wordfest2 #alignment #thankyoupastorchris #strengthened #supernatural #proclamation #excellence #blessings #perfection #completeness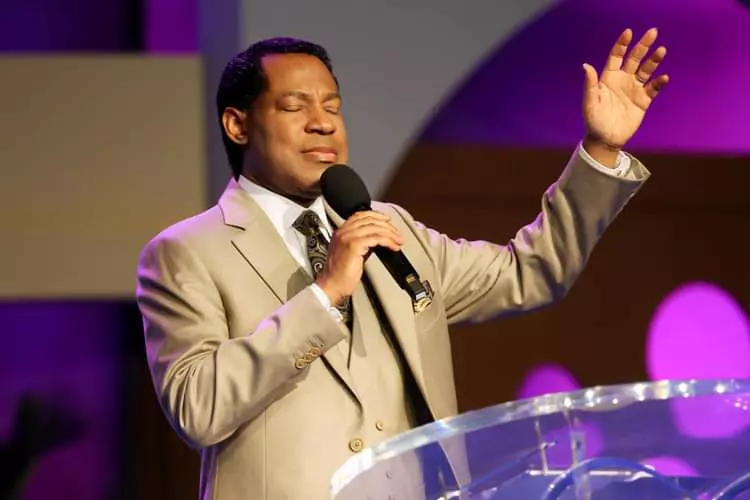 Glorryyyyy! The Holy Spirit told me something about this program! He said this program will stir up a desire to do more in the TeeVo Club sector in Canada and I very much believe so!! #LeadersInfocus #TeevoclubCanada #TeensCan
Schon mal den Notizblock zücken - (lovely idea from Pastor, culled from: Rhapsody of Realities).
40 DAYS WORD DIET: DAY 23 40 Days Word Diet is still very much on. It's Day 23 and we're watching/listening to CHRIST'S PURPOSE IN YOU (vol. 2 part 5). Isn't it great to PREPARE yourself from the riches in PCDL. This should be the absolutely the largest online Gospel library in the whole world. This message will teach you how to set up your life for a 24/7 experience of victory all year long. #worddiet #yearofpreparation #christembassy #cemcabeokuta
Check out my inspiring post on Yookos!
#TALKINGSESSION 8TH JANUARY. KINDLY SAY THESE WORDS OUT LOUD. Dear Heavenly Father, You're gracious and kind; Your glory fills the heavens, and Your faithfulness is ever sure. Thank You for Your eternal love for me, and for the fellowship of the Holy Spirit. You've beautified my life with Your glory, and for this I worship You. I thank You for giving me the spirit of love, power, and a sound mind! I am super intelligent, for Your wisdom is at work in me. I declare that fear has no place in me. My mouth is filled today with faith-filled words by which I create circumstances that are consistent with the new creation life I have in Christ Jesus. My mind is continually open to receive new ideas. I refuse to see myself small in life, for the One in me is the limit-breaker! I see my greatness, my increase, and my influence bursting forth on every side. Hallelujah! The Spirit of the Lord lives in me and He's anointed me without measure! I live above sickness, disease, infirmity, and death. I am replete with God! I could never be defeated or disadvantaged. I am anointed to walk in, and produce works of, righteousness; to proclaim liberty to the oppressed and recovery of sight to the blind; to heal the brokenhearted and liberate the down-trodden and oppressed, and turn the hearts of the wicked and disobedient to the wisdom of the just, in Jesus' Name. Amen! • Keep saying it, publish it everywhere; noise it abroad! In Christ, we've got something to shout about. Let's flood the airwaves, internet and print media with the reality of Christ. Speak in other tongues now. ~ Pastor Chris Oyakhilome. #talkingsession #ippc2020 #yourloveworld #affirmationtrain #wordatwork #wordfest2020 #wordfest2 #alignment #thankyoupastorchris #strengthened #supernatural #proclamation #excellence #blessings #perfection #completeness
Think extraordinary thoughts, live differently, do the impossible things, find your way out, get things done. Don't joke about 2021.Take this year really serious if you're gonna get things done. Jesus is coming sooner than you imagine! Tell the untold this truth. #celebration
Happy birthday mum. Thank you for everything you've taught in my life. You've been a blessing to me and others. I love you so much❤️❤️
BLW CHURCH KANO we are ready to make power available..
GLORY. Specific grace is being released during this program!!!🎉 #LeadersInfocus #Kingsof8-6 #Teevoclub Kings8-6 #TeevoClubCanada #TeensCan