LoveWorld Networks: We give thanks for our on KingsChat Web
We give thanks for our extraordinary sponsors for charting the course of destinies in India: Pastor Sue Mokgosi & CE Kempton Park, SA Zone 2✨🌟📣✨🌟📣✨ Thank you for your labour of love. Your seed and special sponsorship gave us the advantage and moved us to the finish line of the phase 2 LoveWorld Broadcasting Network India Project. We love and appreciate you. God bless you. #loveworldnetworks #loveworldbroadcastingnetwork #lbnindiaproject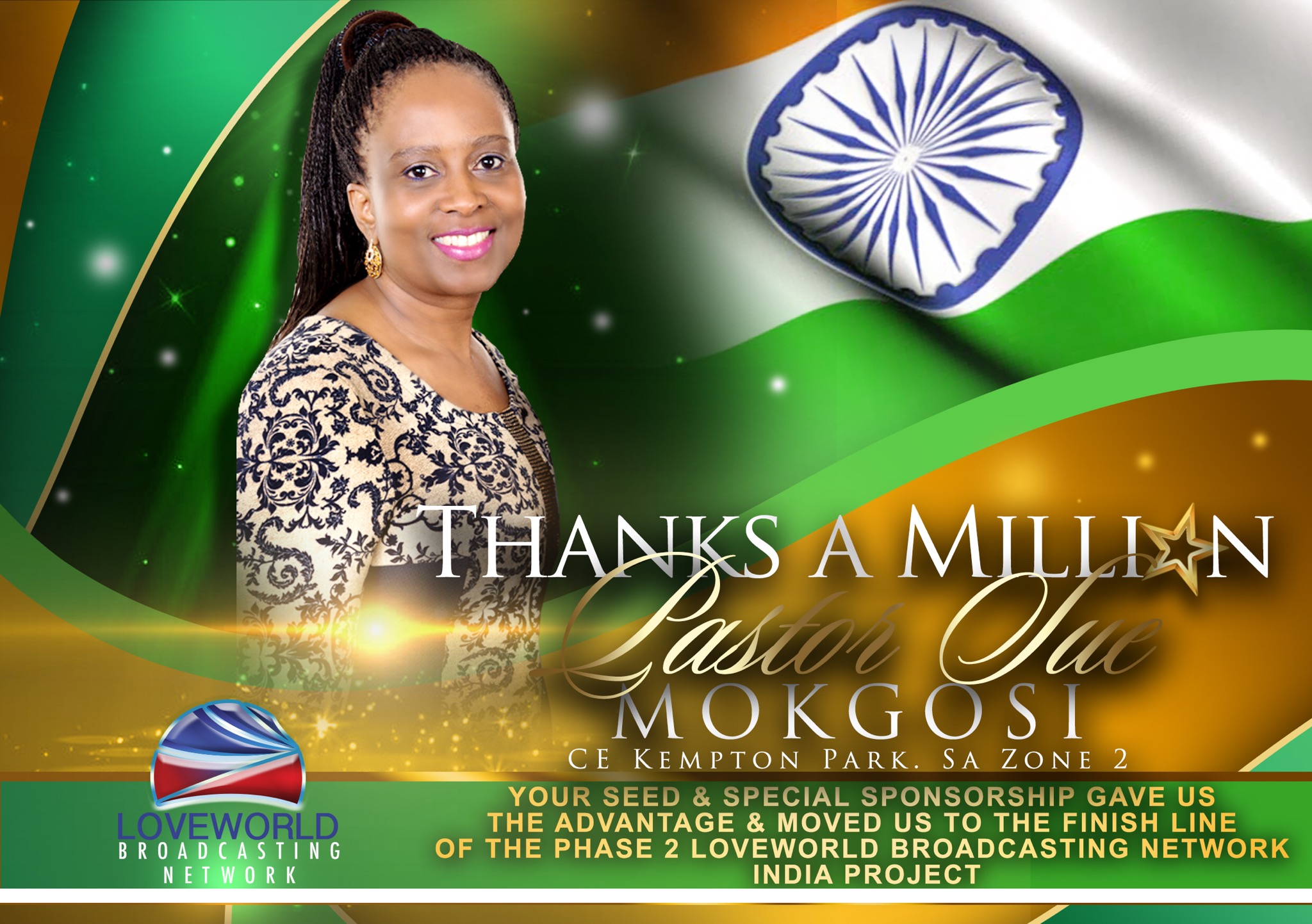 Even my Daughter Dollariz has her own Trading Account oh! Teaching Her to start Small! By the time she is 5years old , oh Boy she must be a Glorious Millionaire! What about you? #tmnmedia #binary Visit www.tmnmediatrading.com/binary or can 09032971773
Happy Birthday to the Great Phenomenal Pastor Amaechi Udeaku. You are a great inspiration and I celebrate you sir. I love you dearly sir
We give thanks for our extraordinary sponsors for charting the course of destinies in India: Pastor Tayo Ajiboye & Sunninghill, SA Zone 2 ✨🌟📣✨🌟📣✨ Thank you for your labour of love. Your seed and special sponsorship gave us the advantage and moved us to the finish line of the phase 2 LoveWorld Broadcasting Network India Project. We love and appreciate you. God bless you. #loveworldnetworks #loveworldbroadcastingnetwork #lbnindiaproject
Happy happiest birthday Sub Zonal Gov Ziyanda. More and more grace
Happy birthday Dear Esteemed Pastor Ewaen Ma. Glorious things are spoken of you. Your increase is unstoppable. Your impact is undeniable. Your light shines everywhere!! Have a spirit filled year ahead.
Happy birthday Dear Esteemed Pastor Amaechi!! A burning and shinning light!! A great inspiration to all. You are indeed a phenomenon!! You will shine brighter and brighter until the perfect day. You are blessed.
Celebrating greatness! Celebrating a man of great faith An ardent follower of our Man of God A trailblazer Pastor Amaechi Udeaku Happy birthday!!!!!!!
We give thanks for our extraordinary sponsors for charting the course of destinies in India: Pastor Karen Victor & CE Cape Town, SA Zone 4✨🌟📣✨🌟📣✨ Thank you for your labour of love. Your seed and special sponsorship gave us the advantage and moved us to the finish line of the phase 2 LoveWorld Broadcasting Network India Project. We love and appreciate you. God bless you. #loveworldnetworks #loveworldbroadcastingnetwork #lbnindiaproject