LoveWorld SAT: The Esteemed Zonal Pastor of on KingsChat Web
The Esteemed Zonal Pastor of CESA Zone 1, Pastor Freedom Wealth-Eriya, Ministering Live At the Ongoing Loveworld Networks Prayer and Fasting Finale!🌍🌟🌍🌟🌍 _ www.loveworldsat.org/live-tv _ #loveworldsat #loveworldnetworks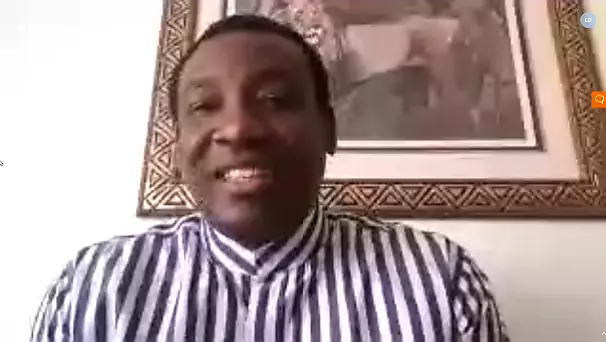 1. Believe 2. Set A Target For Yourself 3. Make Your Intentions Known 4. Start Immediately ~ Bro Fred ~ - - - #UKZone2RhapsodyConference #UKZone2 #LWGrays #EssexGroup
UKZONE2 ROR ONLINE CONFERENCE Happening Now!!! We're DELIBERATE & INTENTIONAL in 2021 Phil 2:30-Invest in your Hereafter...Nothing else matters now except the work of the lord. # RORonlineconference #ukzone2
Check out my inspiring post on Yookos!
When you are fully convinced that JESUS LOVES you more Than anyone and Anything in this whole wide world, You strike a pose 💃🏽 Ask me my Secret,JESUS LOVE👌 He is the only one who can genuinely look into your eyes and tell you, Dcns you are FAULTLESS,GUILTLESS & PERFECTED 📌
https://www.kingsch.at/p/bnB0T1V
#CEOWERRI Highlights Sunday Service with the Highly Esteemed Pastor Comfort Amenkhienan 🎼See as the Esteemed Pastor Comfort led the church to worship God in Spirit and in truth. Glory! Glory!! Glory!!!