Bro Collins: #TALKINGSESSION 12TH APRIL. KINDLY SAY on KingsChat Web
#TALKINGSESSION 12TH APRIL. KINDLY SAY THESE WORDS OUT LOUD. Dear heavenly Father, I thank You for the life of victory and dominion I have in Christ Jesus; thank You for the revelation of Your Word that enlightens me on who I am in Christ. Thank You for leading and guiding me in the way that I should go, taking paths that You've preordained for me, and elevating me unto higher levels of Your glory. Your Word is working in me, and building me up daily. In every area of my life, there's development and progress because the Word is my total life-builder. I am effective, excellent, and prospering in all things because I live in, and by, the Word, in Jesus' Name. Amen! • Publish it everywhere; noise it abroad! In Christ, we've got something to shout about. Let's flood the airwaves, internet and print media with the reality of Christ. Speak in other tongues now. ~ Pastor Chris Oyakhilome. #april #wordofthemonth #direction #focus #guidance #counsel #lights #life #inspired #unstoppable #christ #wonders #divinity #affirmationtrain #insight #divine #see #graced #empowerment #talking #session #superman #peace #privilege #loveworld #powerofthoughts #hallelujah #victorious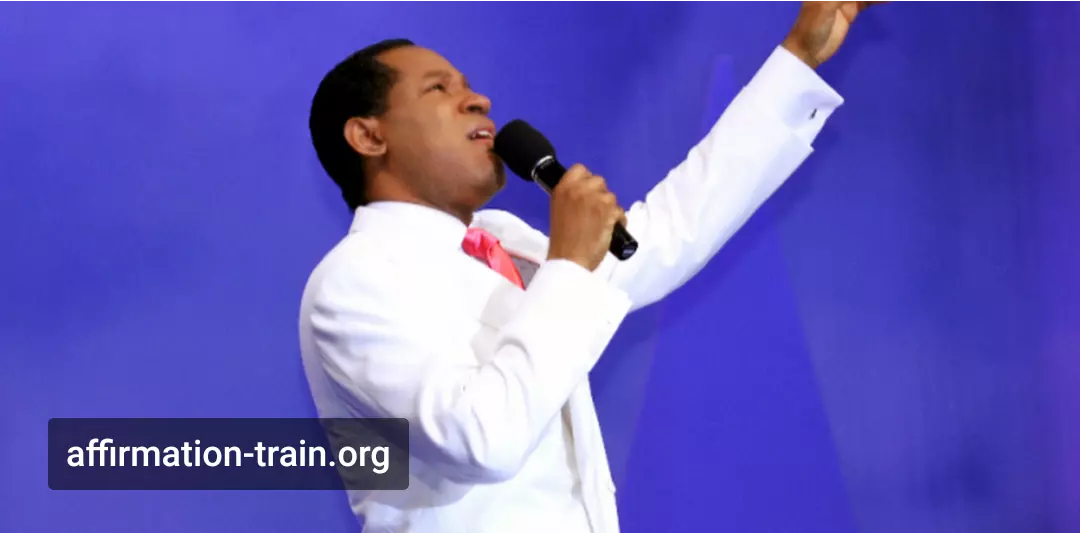 Birthday loading....... #PTA #CELEBRATINGGREATNESS #1404 #UKZONE2
Happy Birthday Esteemed Pastor Dimeji! I rejoice with you sir. Thank you for all you have done and still doing in our ministry, for your inspiring commitment to the vision of our man of God. Congratulations sir!
Prayer at 12noon and 10pm (Local/GMT) - Fri April 12 God depends on us, His children, to run the world today. Learn more in today's Rhapsody. Visit http://rhapsodyofrealities.org for a copy of the April edition, if you're yet to get one. Jude 1:20 (AMPC) says, 'But you, beloved, build yourselves up [founded] on your most holy faith [make progress, rise like an edifice higher and higher], praying in the Holy Spirit' At 12noon and 10pm (Local/GMT), we'll pray in the spirit for all 15min, for he who prays in tongues of the Spirit edifies himself. Remember, "...the earnest (heartfelt, continued) prayer of a righteous man makes tremendous power available [dynamic in its working]" (James 5.16 AMPC). God bless you.
Congratulations pastor sir. Thank you for your exemplary leadership. I love sir. #CEAZ #CEsheraton
Happy Birthday Pastor sir, You are so full of Grace and Truth. Thank you, for all you do for us in Ministry and for our man of God. You are uniquely special. Your light shines everywhere. Enjoy agelessness sir. I love you dearly.
#celebratingGreatness #PTO #1404 #Ukzone2
https://www.kingsch.at/p/UXRnNzZ
GLOIRE .... C'EST ENFIN ICI... CA SE PASSE AUJOURD'HUI A 17H30 Ne manque pas ceci , et sois present a temps pour prendre avantage de la technologie dans notre ministère pour la propagation de l'evangile. #EWCAZ2
Happy Birthday to your Pastor Sir. I celebrate with you today and always. Thank you for your many investments in my life. I love and appreciate you Sir