Pastor Siji Dara: Happy birthday to my precious on KingsChat Web
Happy birthday to my precious and super Dad. My life has been revolutionised. I've become a success by following you. Thank you so much sir, for your investment in my life; for coaching, teaching. I'm a completely different person. I love you so much sir.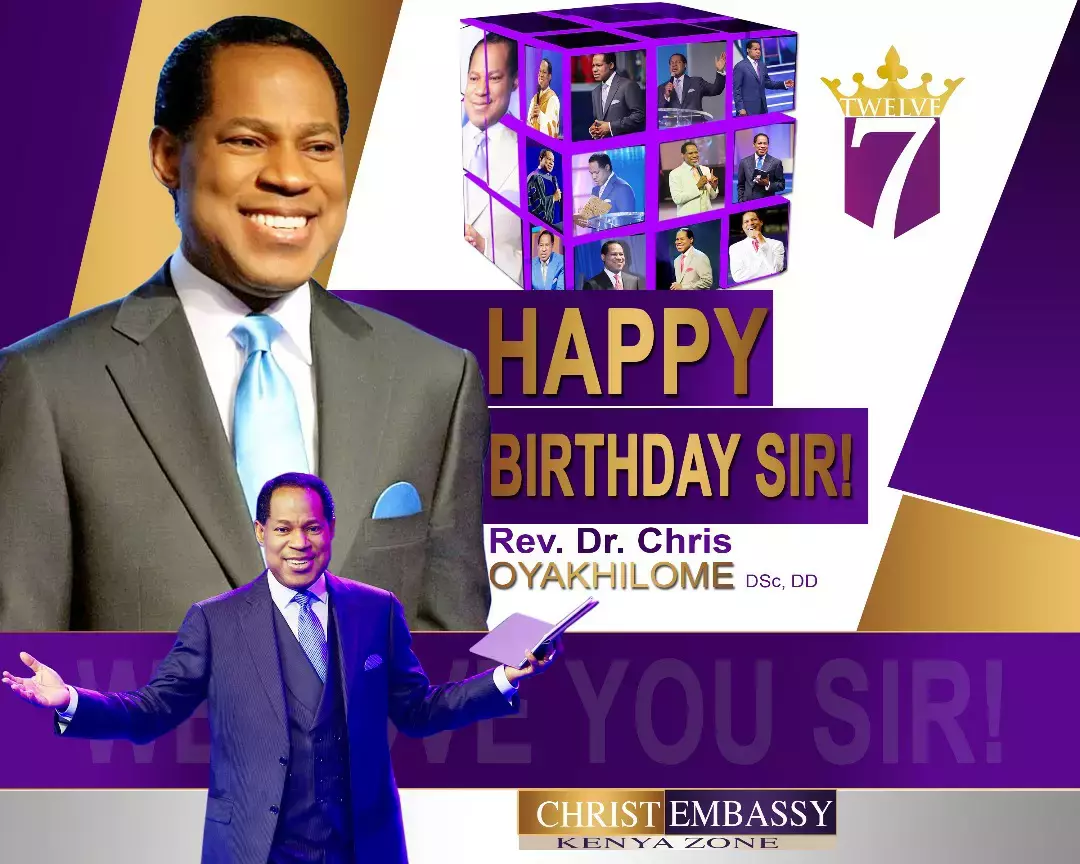 INTERNATIONAL DAY OF SERVICE REPORT, CALABAR MINISTRY CENTRE. In commemoration of the celebration of our dear man of God, Rev. Dr. Chris Oyakhilome, members of Calabar Ministry Centre Staff Community set out to render community Service today. They painted old and faded out Zebra crossing signs in front of Government Secondary School, Barracks Road, Calabar. Some of the other activities carried out was redirecting traffic and ensuring safe and smooth passage a vehicles on the road. Catch the highlights in the picture story below...  #Dec7 #LWDayOfService #BlueEliteCommunity #CalMC #TeamCalabarRocks
Love world International Day of service #serviceinprogress #edonorthandedocentral #ce new auchi
#dec07 #durban #sazone2, Happy birthday to our faith strengthener, our father, a very loving dad. We love you dearly 😘 😘 😘 🙏🙏🙏🙏🌸🌸
CE BENIN VIRTUAL ZONE INTERNATIONAL DAY OF SERVICE REPORT. In commemoration of the Birthday Celebration of Our Father Rev. Dr.Chris Oyakhilomen D.Sc. D.D. The Pastor and brethren of CE Central group roll up their sleeves in service, as they gave the Nigeria Police Station Aduwawa a new look by cleaning and painting the Station. Glory!!!! #Offer7 #cebeninz
Today We Are Celebrating A Living Legend. Our Father. Our Coach, Our Teacher. Our Man Of God. HAPPIEST BIRTHDAY PASTOR SIR🥂🍾🥂🍾 WE LOVE YOU SO DEARLY💖 #Dec7 #LWDayOfService2018 #CEDurbanGroup #SAZONE2 #SARegion
When I was hungry you gave me food. Thank you to all the brethren of #CEBexley for your food donation. We are getting ready to feed the hungry in our community #internationaldayofservice #Offer7 #Dec7
Happy birthday to My Father the Place
CELEBRATING MY SUPERNATURAL PASTOR, MY FATHER AND MY LIFE COACH. HAPPY SUPERNATURAL BIRTHDAY SIR.