CE Port Harcourt Zone 3: 💎HEALING STREAMS ‼️LIVE HEALING SERVICES on KingsChat Web
💎HEALING STREAMS ‼️LIVE HEALING SERVICES WITH PASTOR CHRIS💎 - 16 DAYS TO GO! It's 16 days to the highly anticipated Healing Streams Live Healing Services with Pastor Chris taking place from Friday, 9th to Sunday, 11th July 2021 ✅ REGISTER : Register yourself and everyone in your sphere of contact using this link: http://healingstreams.tv/zone/PH3  ✅ PRAY FOR THE PROGRAM Prayerfully prepare for the program by picking a prayer slot @ www.healingstreams.tv/prayer  ✅ PUBLICIZE: Publicize the program online and onsite. Spread this good news everywhere! ✅ SET UP YOUR HEALING CENTERS (physical and virtual healing centers) Visit www.healingstreams.tv/virtual ✅ GIVE BIG FOR THE PROGRAM #livehealingserviceswithpastorchris #healingstreams #healingstreamstv #healingtothenations #cephzone3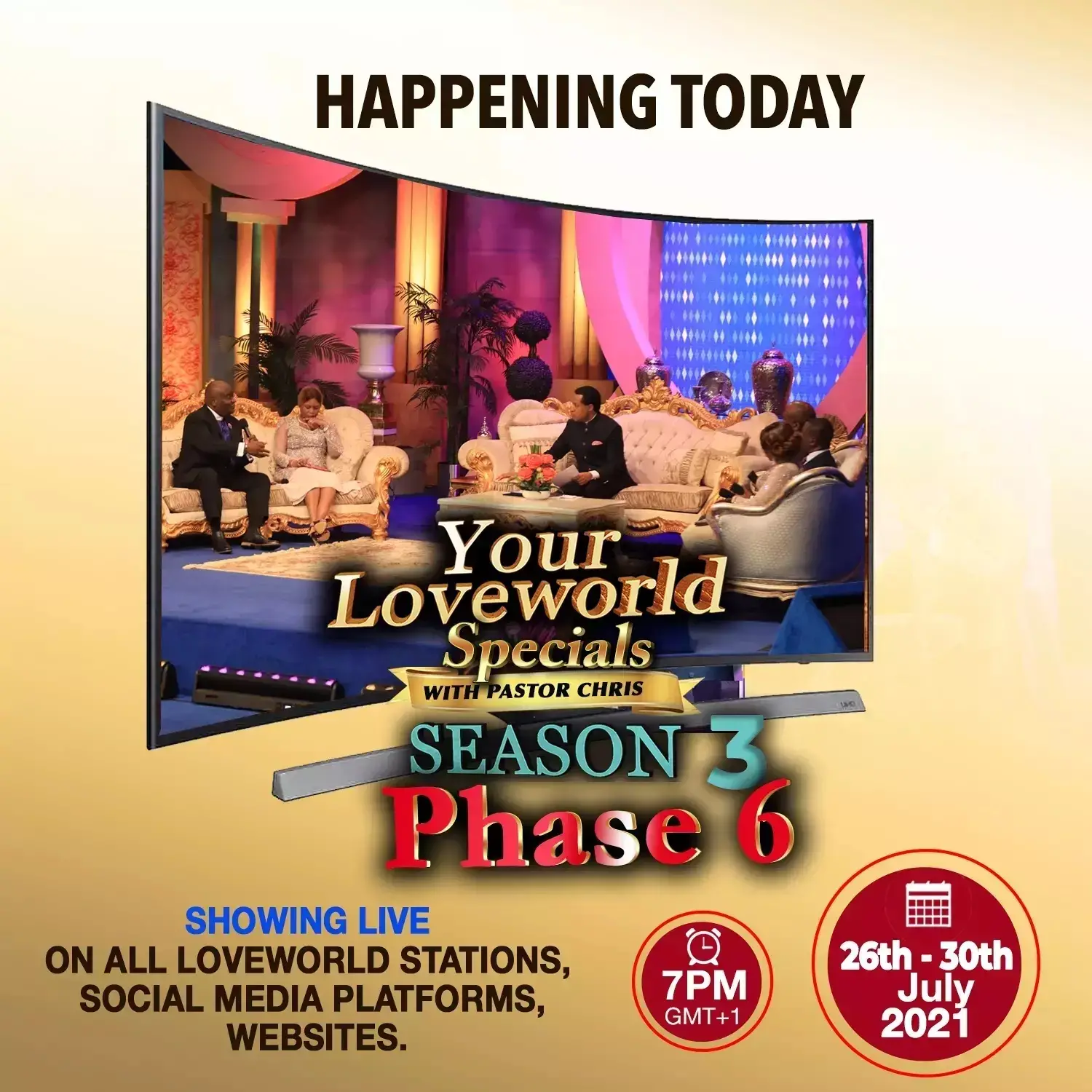 Guezodje Togbe Hugues Mayeul
commented:
What is happening at healing streams is truly amazing. You must in no case miss this session which will start on Friday 09 to Sunday 11 July 2021, so prepare yourself for the changes
akando
commented:
If you have bank account or Bitcoins wallet, I can teach you how to earn $5000+ with minimum start up amount of $500 just 7DAYS without sending money to me 100%percent legit profit secure, fast widraw with out no delay Ask me how....hity me up on WhatsApp+1 (678) 834-9786 and let's start winning... remember you're not paying any money to me, I only own 10% of your profits recoverd...
Arise and shine🔥🔥🔥🔥🔥🔥 #PDDUnscripted #RenaissancePDD #PDDInspires #LGNEffect
*Without Any Form Of Doubt,* all things are orchestrated for my benefit because the lines are fallen unto me in pleasant places *in the Precious Name of the Lord Jesus Christ.* 🙏🏼🙏🏼 Glory to God! Hallelujahhhhh 🙌🏼🙌🏼🙌🏼🙌🏼🙌🏼
Today and always, I increase in divine favor, I increase in speed and accuracy by the extraordinary power of the Holy Ghost. No weapon formed against me shall ever prosper; for Greater is He that is in me than he that is in the world. Hallelujah!
Dear Father God, Thank You so so for dis June, My life produce the results dis day, All sweet for me. Thank You for a happy start this morning, Your approval & a great purposeful day, Dey're most priceless for me. #IAmTheAlteredMind #WhatGodHasScripted #UncountableThanks
We are at war!!! The battle is not against oppositions; we have conquered those, but to outdo our past, lunch into the deep, break limits & set new records! Pick up your battle axe, let's deliver 6 billion souls! #PDDUnscripted #RenaissancePDD #PDDInspires #LGNEffect
#GDOP The fruit of the righteous is a tree of life; and he that winneth souls is wise. The Global Day of Prayer with Pastor Chris is a Master Global soul winning strategy @ #celz1rocks the GDOP gave us access to the nations of the Earth. #PastorChrisLive #rhapsodyofrealities
ARE YOU A CHRISTIAN? DO YOU PRAY SOMETIMES AND NOTHING HAPPENS? Well, that's because the words spoken aren't inspired and communicated by the power of the Holy Spirit. You have to PRAY always by the HOLY SPIRIT; the words have to be energized, communicated, inspired, and anointed by the Holy Ghost. That's what makes the difference. PLUG-INTO the Right Source at the JUNE Edition of the GLOBAL DAY OF PRAYER with PASTOR CHRIS 📺Showing live on all LOVEWORLD NETWORKS via the LIVE TV APP; Also on CEFLIX, PCDL TV. Join us in taking this Life transforming Praying moments of THE GLOBAL DAY OF PRAYER WITH PASTOR CHRIS to many more around the world. Be a PROUD SPONSOR, ACT NOW! 👇👇👇 https://bit.ly/GS-LAN_TRANSLATIONS Tell a Friend to tell a Friend....Share and Reshare this Post. God bless you. #GlobalDayofPrayer #RhapsodyofRealities #KeepSayingIt #DailyConfession #SaveALife #WinASoul #ChristEmbassyOnline #PastorChris #June2021 #Wednesday  #JUNEGDOPCountUpSeries  #NMT
Are you ready for 🎊🎊🎉🎉 9 TO 11 July. Invite everyone and ensure you register your home as a viewing Centre. #healindschoolambassadors #pastorchris #healingtothenations #sazone1 #themonthofprayer