CE Port Harcourt Zone 2: RHAPSODY OF REALITIES Wednesday 3rd on KingsChat Web
RHAPSODY OF REALITIES Wednesday 3rd March, 2021 HAVE NO FEAR OF MAN Pastor Chris _________________ …Be not ye afraid of them: remember the Lord, which is great and terrible, and fight for your brethren, your sons, and your daughters, your wives, and your houses (Nehemiah 4:14) _________________ Many years ago, while I was in the university, the government of the day, a military government, banned all religious activities on campus. Some of the members of our fellowship came to convince me to comply, but I had heard from God; He told me to remain on campus. Some of them weren't ready to stand with me, perhaps, because they were afraid. But if God had told me to continue, why should I stop because of what someone said? Always, God's Word or counsel to you is what counts. He made the Vice-Chancellor, Governor, President, Prime Minister, etc. The Bible says the powers that be are ordained of Him; He put them in office. If they go rogue against Him by coming up with laws and policies that don't favour His righteous cause, you're not obliged to comply. No authority supersedes God's authority. So, I went ahead with the programme I had scheduled on campus, because I'd rather obey God; and it was a remarkable success. Subsequently, we were never stopped from holding services on campus till I graduated. Was I defying the government? No! I was only obeying the orders of a higher government. It was the same with the apostles. Peter and the other apostles confronted the authorities in their day. Once, they said, "...You yourselves judge which is right in God's sight---to obey you or to obey God" (Acts 4:19 GNB). As a man or woman of God, as a Christian, as one who walks with God, have no fear of men! Have no fear of their laws or decrees; have no fear of anything. The Bible says there's no wisdom against the Lord (Proverbs 21:30). Human beings can never come together and come up with enough wisdom or strategy against God. It's impossible. When you're walking in sync with His plan and purpose for your life, it makes no difference what anyone thinks or does; it doesn't matter the threats; you'll win. The opposition may come from your family, your city, country, or government; have no fear, "...because greater is he that is in you, than he that is in the world" (1 John 4:4). ___________________ CONFESSION ___________________ I'm confident in the power of God's Word to put me over always, irrespective of the circumstances or opposition. I stand in faith against any law, decree, government or individuals who have set themselves against the Church of Jesus Christ, and I declare that their defence is gone from them! Glory to God! ___________________ FURTHER STUDY ___________________ Psalm 27:1-3 1 The Lord is my light and my salvation; whom shall I fear? the Lord is the strength of my life; of whom shall I be afraid? 2 When the wicked, even mine enemies and my foes, came upon me to eat up my flesh, they stumbled and fell. 3 Though an host should encamp against me, my heart shall not fear: though war should rise against me, in this will I be confident. ________ Acts 5:25-29 25 Then came one and told them, saying, Behold, the men whom ye put in prison are standing in the temple, and teaching the people. 26 Then went the captain with the officers, and brought them without violence: for they feared the people, lest they should have been stoned. 27 And when they had brought them, they set them before the council: and the high priest asked them, 28 Saying, Did not we straitly command you that ye should not teach in this name? and, behold, ye have filled Jerusalem with your doctrine, and intend to bring this man's blood upon us. 29 Then Peter and the other apostles answered and said, We ought to obey God rather than men. ________ 1 John 4:4 4 Ye are of God, little children, and have overcome them: because greater is he that is in you, than he that is in the world. ___________________ 1 YEAR BIBLE READING PLAN: Mark 10:1-31 & Numbers 11-13 2 YEAR BIBLE READING PLAN: Matthew 19:23-30 & Exodus 12 #CEPHZONE2 #ROR #yearofpreparation #RORmar2021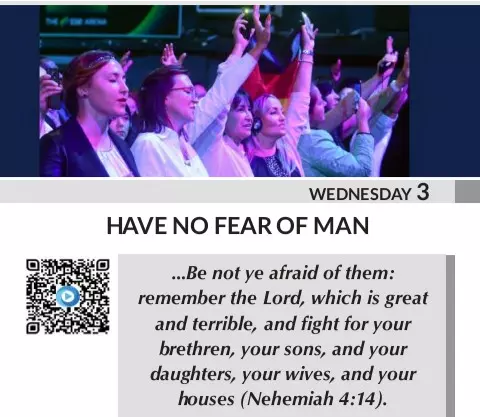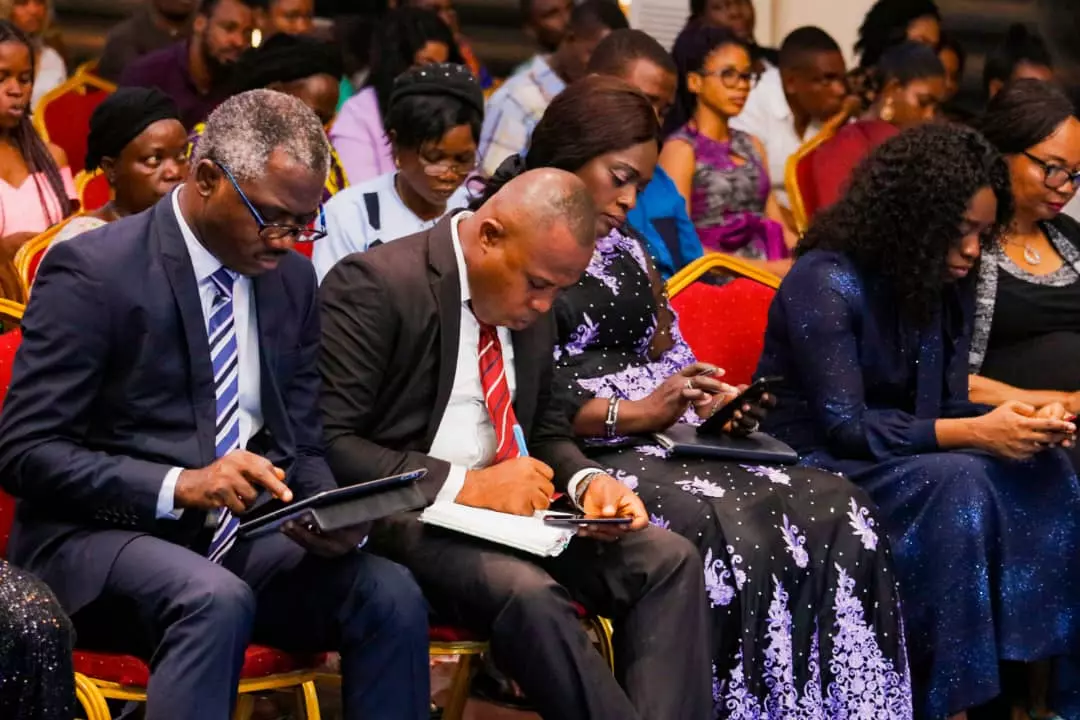 Today is the day. Happy birthday my president. The Haven no 1 GLORRRRRRRRRRY #PEU33 #PastorEkele #TheHavenNation #AsOneMan #TheHavenZoneD2
Happy birthday pst Ekene Ohiara Our international president thank you so much for the impact of God's word you have put into our life. Happy birthday once again. We love you sir!
Today is the day. Happy birthday my president. The Haven no 1 GLORRRRRRRRRRY #PEU33 #PastorEkele #TheHavenNation #AsOneMan #TheHavenZoneD2
Celebrating Spiritual Innovations! Celebrating passion Unquantified!! Happy Birthday Sir!!! #Moneyeverywhere #Zd1 #Hagaramar #PstEkeleUhiara
📝STUDY YOUR RHAPSODY📝 📍 "HAVE NO FEAR OF MAN" - Wednesday, March 3rd💥 As a man or woman of God, as a Christian, as one who walks with God, have no fear of men! Have no fear of their laws or decrees; have no fear of anything. When you're walking in sync with His plan and purpose for your life, it makes no difference what anyone thinks or does; it doesn't matter the threats; you'll win. The opposition may come from your family, your city, country, or government; have no fear, "...because greater is he that is in you, than he that is in the world" 📍Read More On Rhapsody App: bit.ly/rhapsodyappdlw #rhapsody #CELZ4
💎PERFECT BIRTHDAY‼️CELEBRATING OUR BOSS 💎 🟢COUNT UP : JUST A FEW HOURS 💃💯. Happy Birthday Pastor Sir, the Blue Elite community loves you dearly. Thank you for being the best Boss ❤️. #CountUp #PF0403 #PstFreedom0403 #CESAZone1
Happy birthday to you Sir, my God grand you more and more days of life until rupture comes.We love you.
CELEBRATING OUR DISTINGUISHED PRESIDENT. A MAN FULL OF GOD'S WISDOM AND UNPARALLELED ZEAL FOR GOD. YOUR EXEMPLARY LIFE, IMPECCABLE LEADERSHIP AND EXCELLENT COMMITMENT, ARE WORTHY OF EMULATION. HAPPY BIRTHDAY SIR. #PEU0303 #PASTOREKELEUHIARA #HAVENNATION #HAVENZD1 #ASONEMAN
Happy Birthday to our beloved President. We love you Sir!