Pray-A-Thon 2021 - Segunda, 12 de Abril Na rapsódia desta segunda-feira, somos admoestados a preparar nossos corações com a Palavra, conforme a vinda do Senhor Jesus Cristo se aproxima. Estude-o e compartilhe a Palavra. Visite http://rhapsodyofrealities.org. 2 Tessalonicenses 1: 11-12 diz: 'Por isso também oramos sempre por vocês, para que nosso Deus os considere dignos desta vocação, e cumpra todo o prazer da sua bondade e a obra da fé com poder: Que o nome de nosso Senhor Jesus Cristo seja glorificado em vós e vós nele, segundo a graça de nosso Deus e do Senhor Jesus Cristo '. 2 Tessalonicenses 3: 1-2 diz: 'Finalmente, irmãos, orai por nós, para que a palavra do Senhor tenha curso livre e seja glorificada, assim como é convosco: E para que sejamos libertos dos homens irracionais e iníquos : para todos os homens não têm fé '. Em nossos momentos de oração hoje, oraremos fervorosamente em línguas do Espírito, e de acordo com os versículos acima das Escrituras, pelos ministros do evangelho e líderes que atuam em suas igrejas locais em diferentes níveis. Sua Loveworld Especial, 3 Fase começa hoje às 19:00 GMT + 1 em todas as redes da Loveworld, nos sites do ministério, TV ao vivo, Ceflix e várias plataformas da mídia social. Junte-se a nós e faça com que outros participem também. Deus o Abençoe.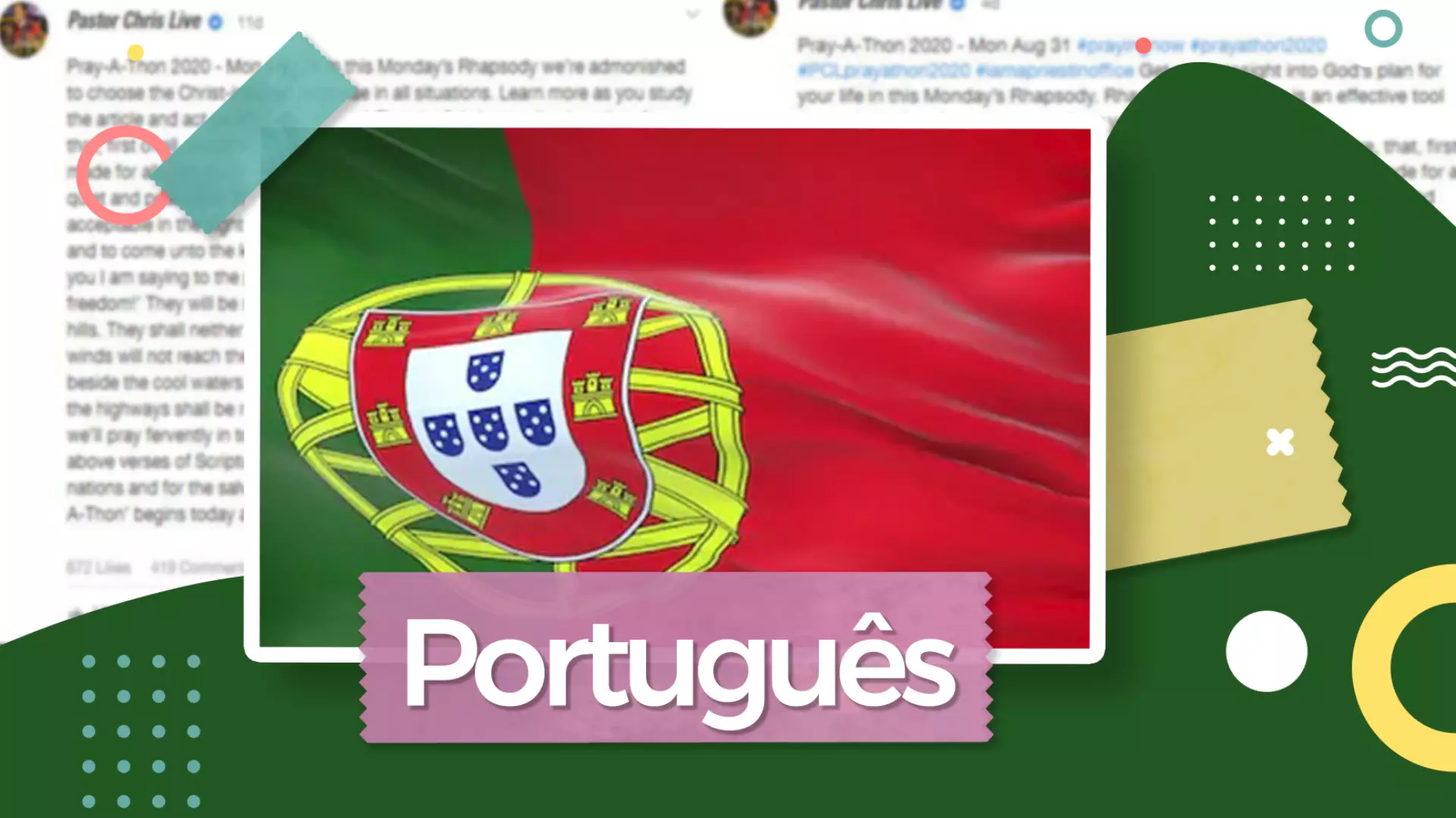 Happy Birthday Sir!!!! #impactplb #plb412 #celz1rocks
Meine täglichen Bekenntnisse Das Wort Gottes ist mein Leben, und seine Anweisungen sind die Meditationen meines Herzens und die Kraft, die meine Handlungen antreibt. Ich mache übernatürliche Fortschritte, während ich auf Gottes Wort achte und tue, was es sagt, im Namen Jesu. Amen. Halleluja! #TNIGLOBAL #April Monat der Wahrheit #German
Faith is the victory 💯💯 www.enterthehealingschool.org/spreadfaith #iSpreadFaith #SpreadFaithCampaign #healingtothenations #hsinfluencers #CEPerth #CEAustralia
CELEBRATING A SHINING LIGHT, OUR ESTEEMED PASTOR DIMEJI MATESUN Thank you for taking a bold stand for the Bible Mandate always. We greatly appreciate your Partnership commitment to keeping the Bible in its place as the No 1 Book in the world. Happy Birthday! We Love you Dearly!
Birthday Loading....of our Esteemed Zonal PASTOR TONY ADUROJA.....🥁🥁🥁 #PTA1404 #LIFEISEASY #INFLUENTIALPTA #UKZONE2
Winning Is In Our DNA... 2 Days To Go 💃🏾 #PTA1404 #INFLUENTIALPTA #LIFEISEASY #UKZONE2 #GLAMOURPCF
#kingschatrecommends Prayer Post @pastorchrislive Pray-A-Thon 2021 - Mon April 12 '...we'll pray fervidly in tongues of the Spirit,... for ministers of the gospel, and leaders... click for full post - https://www.kingsch.at/p/SzJ3QWZ Remember to like, comment, share and PRAY. Join the Pray-A-Thon daily for 15min, and invite others to be a part of the Global Prayer Network. Visit http://pastorchrislive.org