We love you Pastor Ma and we magnify Gods Blessing and life for moving at the speed of the holy Ghost for the mandate and mission of the Loveworld Ministry. Thank you for all you for Us. #GraceGloryExcellencePLL #PLL2803 #cesuvacentral #cefijiislands #CESANZPRegion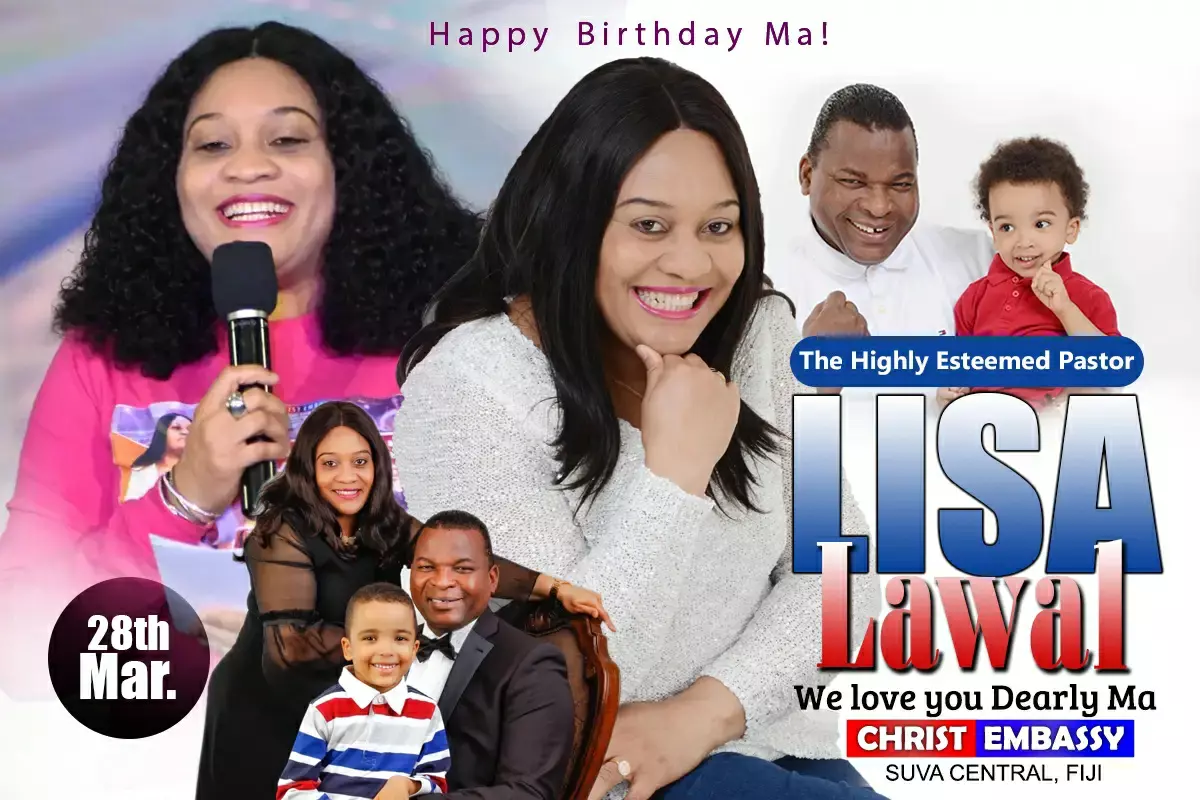 Upcoming events...EWCAZ5 You can't afford to miss this opportunity to hang out with the Highly Esteemed Pastor Earnest of the most High.....
Happy birthday dear Esteemed Pastor Lisa. You are such an inspiration, an epitome of gracefulnes and followership. Thank you for all you do for the gospel. I love you dearly.
#GloryGraceExcellencePLL #PLL2803 #Plisalawal #CeAccraGhanaZone #CeSunyani
Awesome Moments. Happy Birthday Mum,You are a huge blessing to us in the zone. Ever thoughtful,Kind and loving. I love you personally.
LIVE @ #MELODYINMYHEART !!! What a Great God!!! Your beauty fills the Heavens!!! #theelite #CECanada #CEScarborough
I celebrate the wealthiest, smartest, prettiest and intelligent twins. Happy birthday Sasha and Lucia. Much love