PRAYER GUIDE FOR MONDAY 7TH DECEMBER, 2020. Prayer Times - 5:00am - 5:30am, 12:15pm - 12:30pm, 3:00pm - 3:15pm and 9:30pm -10:00pm 🛑 1ST PRAYER POINT: Today, December 7 is the birthday of our dear Man of God, Pastor Chris. We will thank the Lord specially for the precious gift of our Dear Man of God. Proclaim that Pastor remains a burning and shining light, and the ministry which the Lord has called him to fulfil keeps impacting billions around the world, with billions of souls turned to the Lord. Proclaim that Pastor continues to increase in wisdom, knowledge, understanding and revelation of God's Word and he is mightily protected and preserved from the winds of evil, violence and destruction, and from the hands of wicked and unreasonable men. Jeremiah 3:15 And I will give you pastors according to mine heart, which shall feed you with knowledge and understanding. Ephesians 6:19 And for me, that utterance may be given unto me, that I may open my mouth boldly, to make known the mystery of the gospel. 🛑 2ND PRAYER POINT : Thank God for the prophetic word to us at the December Global Communion Service with Pastor Chris. As our Man of God has declared, December is our Month of Thanksgiving. This month we will rejoice and celebrate the Lord, proclaiming his victory, his glory, and his name. We will shine more brightly like never before in 2021, the Church will shine in glory, with angelic visitations and operations like no other time in history! Isaiah 60:2 For, behold, the darkness shall cover the earth, and gross darkness the people: but the Lord shall arise upon thee, and his glory shall be seen upon thee. Hebrews 13:15 By him therefore let us offer the sacrifice of praise to God continually, that is, the fruit of our lips giving thanks to his name. 🛑 3RD PRAYER POINT: Pray for our upcoming programs, thanking God for the resounding success and indelible impact in the lives of all the brethren - End Of Year Thanksgiving, Carol Service, December 31st Night Service. Psalms 1:3 KJV "And he shall be like a tree planted by the rivers of water, that bringeth forth his fruit in his season; his leaf also shall not wither; and whatsoever he doeth shall prosper." #prayingnow #yourchurch #cephzone3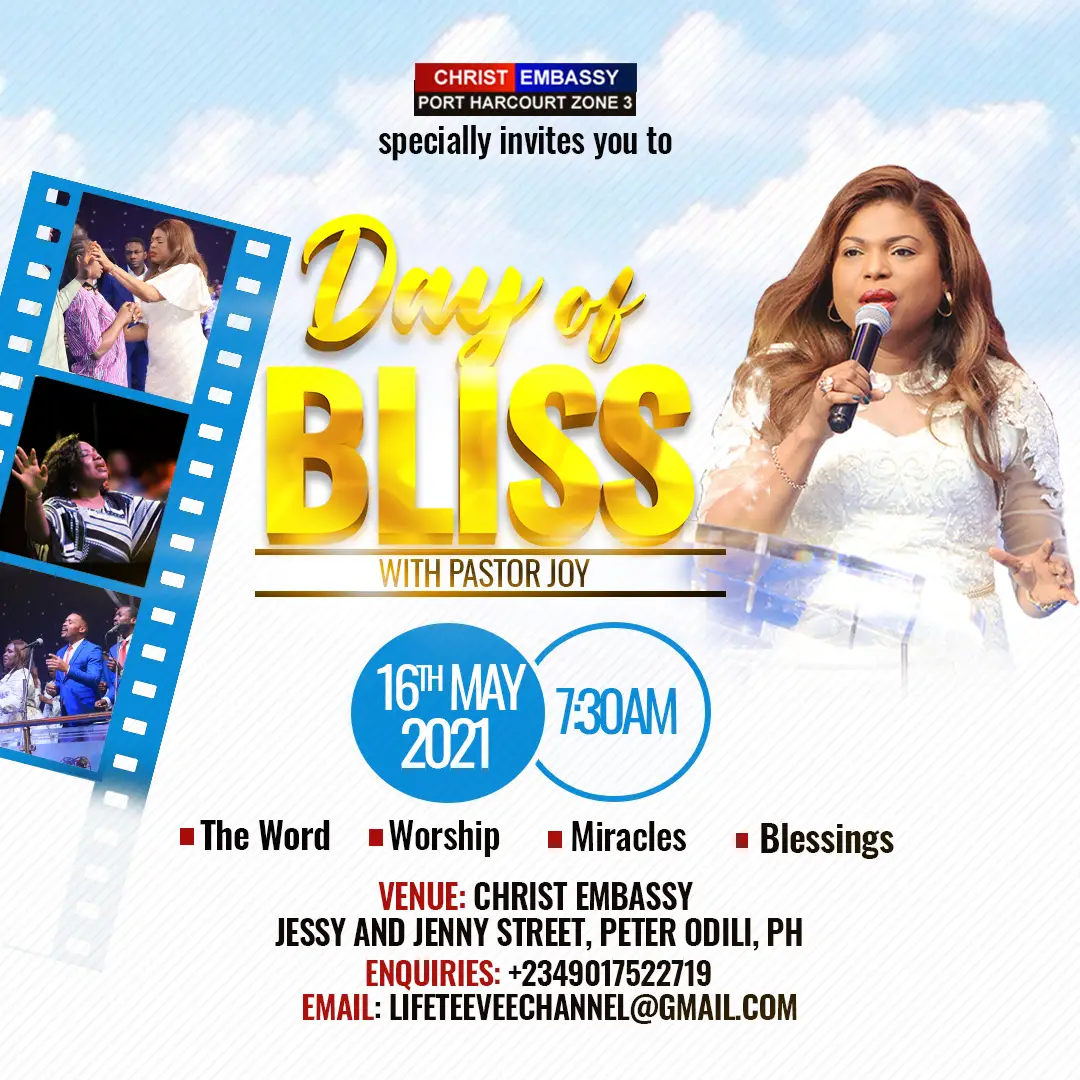 Happy birthday to my father, my mentor my life coach.. Its unimaginable where I would if I had not met you. You came for me.
Happy Birthday Dad We love you sir
Happy Birthday to my teacher, Pastor, mentor, father and life coach, Rev. Dr. Chris Oyakhilome. May God continue to strengthen and uphold you. Thank you Pastor sir for your numerous messages and books. Thank you Pastor Sir. Happy Birthday Sir.
Gloreeeeey! Happy Perfected Birthday to God general, my Pastor, Prophet, Teacher, Life coach and Father. Sir, thank you so much for bringing us the truth of God's word. I love you so much Pastor Sir. The anointing of God increases in your life daily. Congratulations #Offer7
Happy birthday Pastor sir ! Love you !
Happy Birthday sir. U are the best. Thank you for saying yes to the call of God. Thank you for the care, love and teaching of God"s Word. I love u sir.
Thank you so much pastor sir for teaching me God's word, I love you so much sir. Happy birthday pastor sir
Happy birthday my father. I love you Sir
HAPPY BIRTHDAY PASTOR SIR, MY FATHER, MY TEACHER, MY LIFE COACH, MY MENTOR, MY EVERYTHING