Spread Faith: HEALING STREAMS LIVE HEALING SERVICES on KingsChat Web
HEALING STREAMS LIVE HEALING SERVICES WITH PASTOR CHRIS - IT'S 18 DAYS TO GO! 💯 Register @ https://healingstreams.tv/3days You can create an atmosphere for many to receive a special touch from the Spirit God during the 3-day Healing Streams Live Healing Services with Pastor Chris by setting a virtual healing center. Be that man or woman God is counting on to reach the sick and hurting around the world with His healing power. To set up a virtual healing center for the Live Healing Services, visit our website @ www.healingstreams.tv/virtual Dont miss this opportunity! God bless you. #healingstreams #healingstreamstv #healingtothenations #livehealingserviceswithpastorchris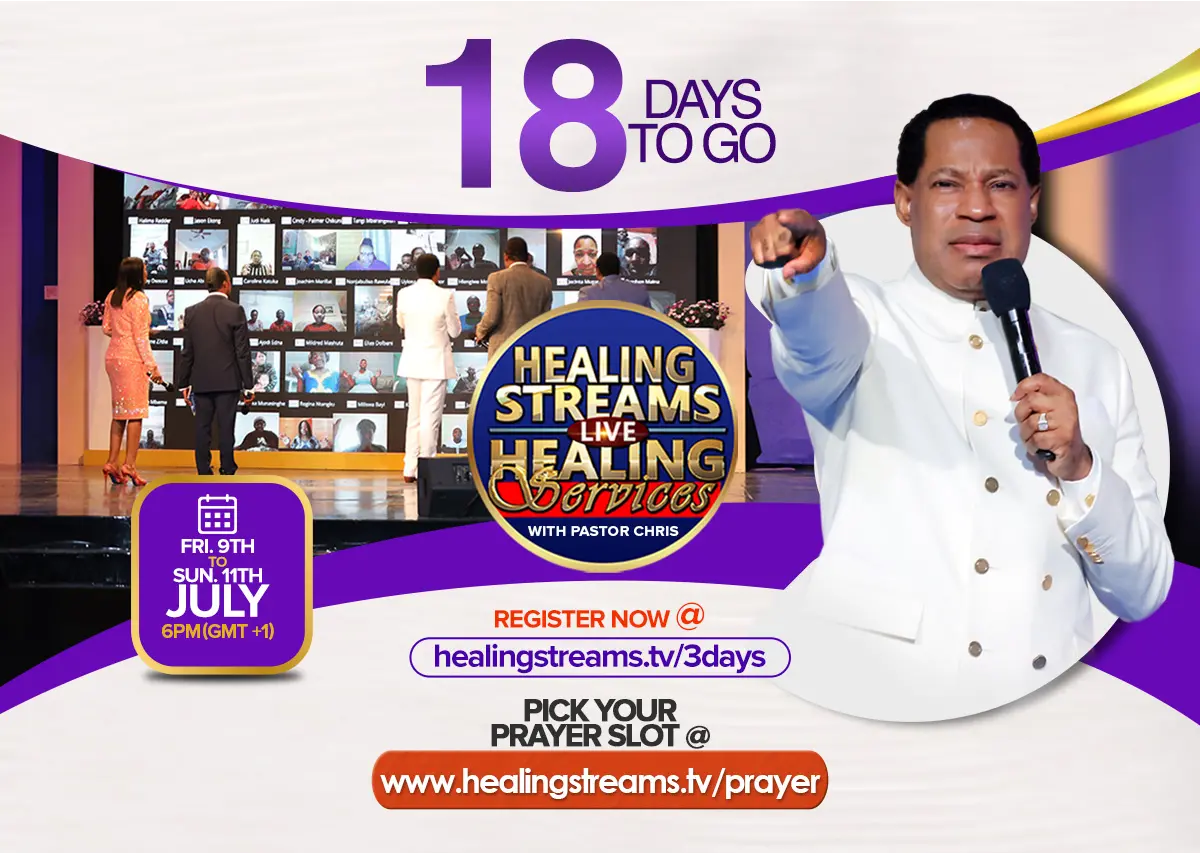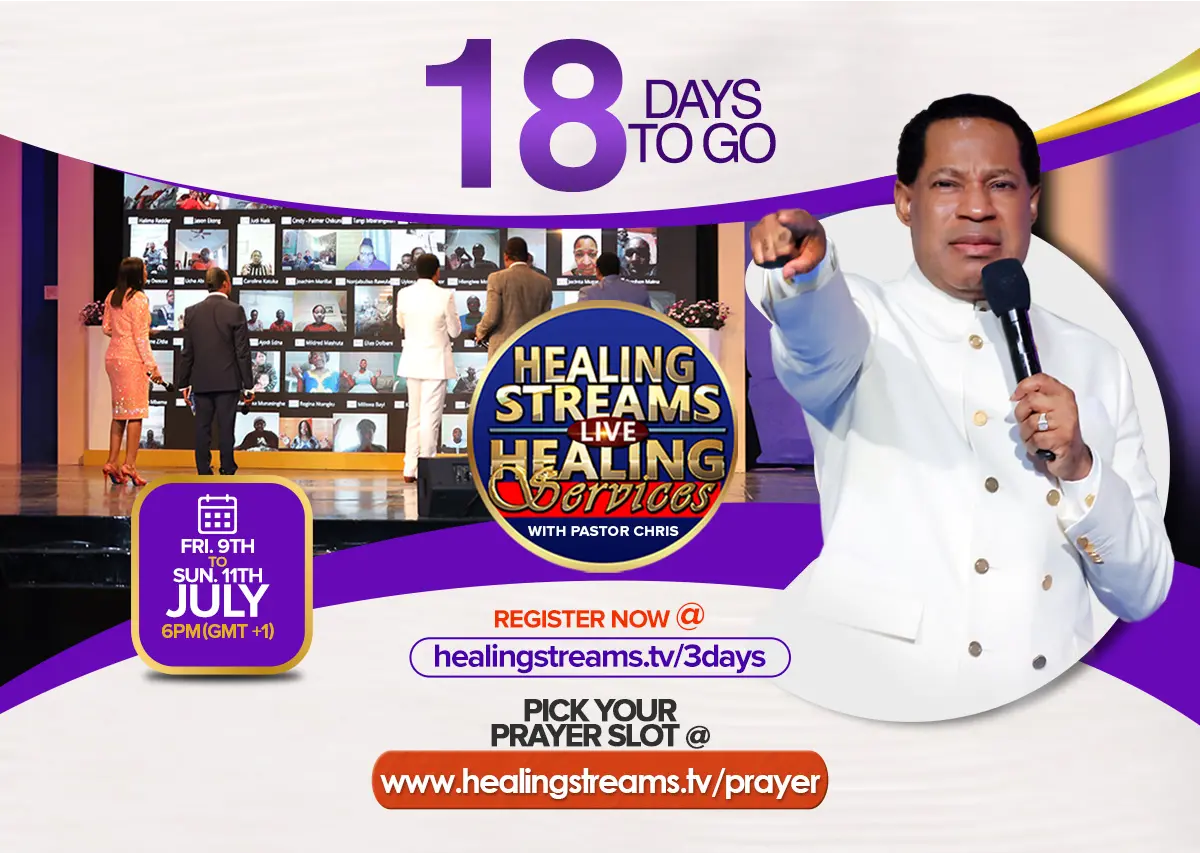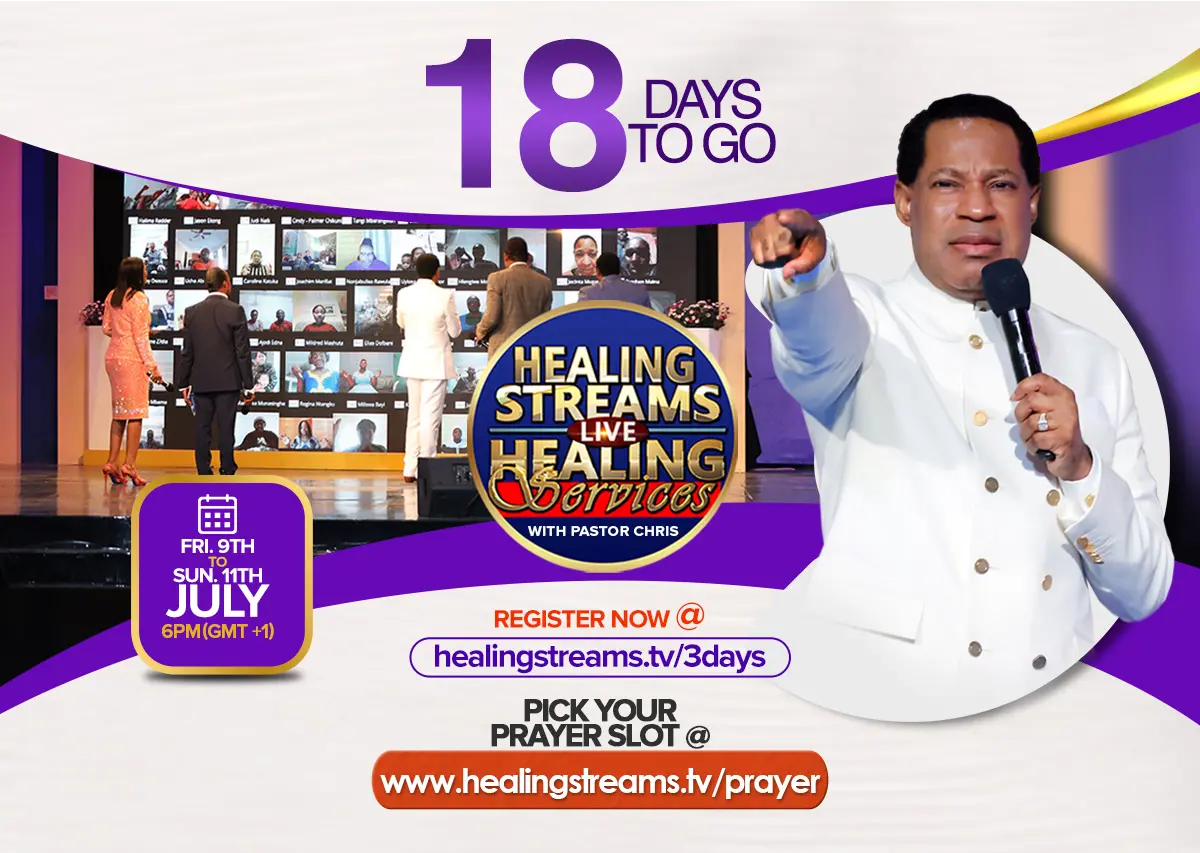 Pst Benson Geary
commented:
Cryptofx trading... it's really lucrative way of earning consistent income weekly with just little investment and it doesn't require any experience, just step by step instructions.....It's an investment where you invest on bitcoins and the sum of bitcoins you invest in, will been process and doubled in a multiple in 7 days trade and then invested in the same account that you invested in again and again, why waiting for salary when investment is better than salary you can invest your bitcoins your self, trade and earn returns of....$300 to earn $3,000 ,400 to earn $4,000 , $500 to earn $5,000, $600 to earn $6,000, $700 to earn $700$ , $800 to earn 8,000, $900 to earn 9,000 $1000 to earn $10,000. All in 7days trade and 10% will be my commission and no extra payment before withdrawal.. De me on WhatsAp +1 (530) 436-6932
PRAYING FOR THE NATIONS 🙏 THIS IS WAR!!! NO NEUTRAL GROUNDS! We're taking the Nations for Jesus as we continue to intercede for Nations. Join Pastor Chris to pray for the Nations, in the timely pray-along Auido classic- Praying for the Nations, available in Audio CD. Spread the Word! Spread Prayer!! #sponsor #distribute #iamapriestinoffice #ispreadprayer #monthofprayer #theyearofpreparation
From All of us your Children in Zonal Church, LWCM, ❤️❤️ HAPPY FATHER'S DAY DADDY (#TLB)!! We love you dearly ❤️💞❣️ #FathersDay #TLB #CEBAYELSA #CEUGHELLI #CESAPELE #NSSZONE1
I am born of God. I have the life of God in me.
RELIEVING THE MOMENTS OF FATHERS DAY CELEBRATION IN CHRIST EMBASSY PRETORIA 🥳🥳🥳💥💥💥💥💥🤸🤸🤸🤸 #SAZONE2 #PRETORIAGROUP
HEALING STREAMS LIVE HEALING SERVICES WITH PASTOR CHRIS - IT'S 18 DAYS TO GO! 💯 Register @ https://healingstreams.tv/3days You can create an atmosphere for many to receive a special touch from God during the 3-day Live Healing Services by hosting a virtual healing center. Be that man or woman God is counting on to reach the sick and hurting around the world with His healing power. To set up a virtual healing center for the Live Healing Services, visit our website @ www.healingstreams.tv/virtual Dont miss this opportunity! God bless you. #healingstreams #healingstreamstv #healingtothenations #livehealingserviceswithpastorchris
From All of us your Children in Zonal Church, LWCM, ❤️❤️ HAPPY FATHER'S DAY DADDY (#TLB)!! We love you dearly ❤️💞❣️ #FathersDay #TLB #CEBAYELSA #thelandofgrace #NSSZONE1
From All of us your Children in Executive Group, ❤️❤️ HAPPY FATHER'S DAY DADDY (#TLB)!! We love you dearly ❤️💞❣️ #FathersDay #TLB #CEBAYELSA #CEUGHELLI #CESAPELE #NSSZONE1
Thank you for all you do 🙏🏽❤️ #UKZONE4 #loveworldboltongroup