Updated her profile photo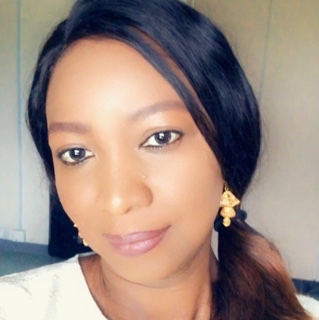 Jacqueline sara
commented:
Hi Greetings! My name is Jacqueline sara I'm from turkey live in united states.Your smartphone can replace office work don't waste the technology. I can teach you for free how it can earn you extra income independent looking forward to work with you i will like to share with you more information about me that will help us to start .You can withdraw from Paypal to your bank account. If you ... Thanks for taking the time to look at my property. ... If you want to know more about how this deal can work please get back to me thanks.
Pst Linda O
commented:
Beautiful picture. Thats my Deaconess, always looking cool, calm and collected. I love you dearly.
I just gave my first million to God...glorrry Going for #50 million before graduation #thewordworks #blwzonef #blwimsu
#2Days2GO....moments Unforgettable @ PRI'S Wonderland....Can't Miss This!!! #Celebratinganinnovativeicon #PRIWONDERLAND
IT'S T'O'T'A'L E'X'P'E'R'I'E'N'C'E GREAT GRACE ABOUNDS TOWARDS US!!.. #TOTALEXPERINCE2021 #POO #PSZ #CEMAIDUGURI #NNWZ2 #NNR
Worshipping the Lord #CEDarkuman #CeAccraGhanaZone
HAPPY BIRTHDAY PASTOR OLUFEMI OLA-JEFFREY! Thank you for all you do for the vision and ministry, of your increase, influence and expansion there shall be no end. We join the host of heaven to celebrate you. Happy Birthday! We love you dearly #Cemidwestzone
OUR WEEKLY NEWSLETTER IS OUT!!🌍 Big things are happening at the InnerCity Mission 💃💃💃💃💃 Click the link to find out how we are tackling the issues of hunger, the benefits of volunteering, and our newly launched Supplementary Food products ➡ https://icm.ngo/Aprilnewsletter3 #EndChildPovertyNow #everychildisyourchild
Celebrating a beautiful home. Happy Wedding Anniversary Esteemed Daddy Limann and Esteemed Mummy Helen. Your home is blessed. We love you dearly sir and ma #TOTALEXPERINCE2021 #POO #PSZ #CEMAIDUGURI #NNWZ2 #NNR
Happy Birthday Dear Somto Obilor. May your light continually shine brightly bringing illumination and leadership to everyone around you. I love you dearly. #Loveworldschoolrocks #Happybirthdaydearsomto #Monthoftruth
Happy Birthday Dearest Pastor Chioma, Your light shines brightly everywhere. Have an amazing new year filled with glory and grace. I love you.