Margaret the Light: Happy birthday GOLDEN Pastor GOLD! on KingsChat Web
Happy birthday GOLDEN Pastor GOLD! You are a blessing more than words can describe, you are so full of FAITH yet so humble, the love you manifest is a fountain that flows deep and wide & it accommodates everyone. I love you Pastor Gold🎁🎀💃🍾🎂 #PG919 #CEDONVALLEY #lighthouse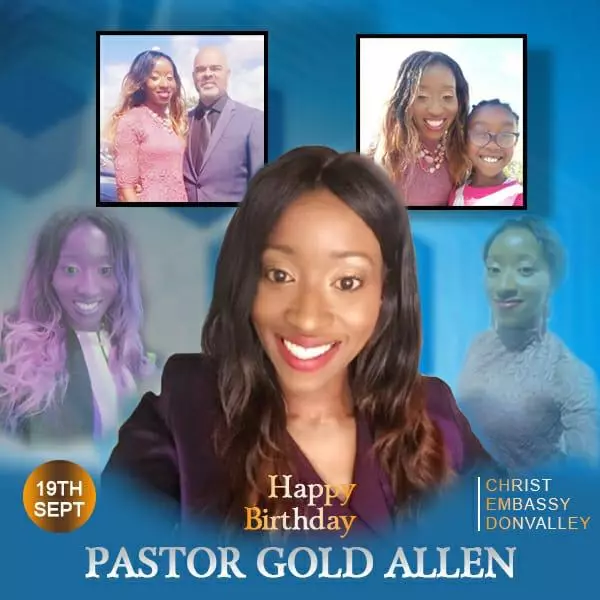 Pst Gold
commented:
I love you very much 💖💖
HAPPY BIRTHDAY REV SIR. WE LOVE YOU!!!
I am moving forward and upward only, that is my journey, no ups and downs, forward and upward only. #liftchallenge
Happy Birthday Deacon Godlove your name says it all. A man full of God's Love. A man of faith. A leader with an exceptional personality. You are so blessed. #Godlove918 #canada #cebramptonwest
Celebrating my Brother, Friend, and Colleague. There is unending Jubilation in the Celestial and Terrestial realms stirred by a special man named Rev. Ken Oyakhidone. The Angels have learnt some new steps from men on this occassion. What a man you are! Full of the Holy Ghost with a peculiar, hilarious, but inspiring style of communicating the word of God. You never lack unique words for expression. A Spiritual and Legal Luminary. Never a dull moment with you. The brother, but a true son and a mighty man of our Father and Man of God. A true soldier of Christ. A valiant warrior. An epitome of Royally, Excellence, but clothed in humility. You're always so kind, hospitable and generous, Thank you for your kindness and help to me each time we are with you. From SA, to the US and now in Canada. Thank you for the laughter you bring. The trees of the field shall clap their hands as you takes strides of greatness and honour in the Spirit. I love you dearly my brother. Happy Birthday
#Happy birthday #RevKen #CESAzn1 #Polokwane Subgroup #CE Tzaneen
Happy Birthday Sir we love and appreciate you!!!