Rhapsody of Realities: ROPC 2021 FEB EDITION: ️ on KingsChat Web
ROPC 2021 FEB EDITION: ️ RELIVE THE MOMENTS!!!💃💃💃. htpps://rhapsodytv.live ♨️ Watch the rebroadcast of ROPC Streaming Now On:👇 https://rhapsodyofrealities.org htpps://rhapsodytv.live And all Rhapsody platforms. 👌ROPC QUOTES👌: Don't say anymore that you're provoked; show it in your actions!" - Pastor Yemisi Kudehinbu SPONSOR RHAPSODY OF REALITIES IN 3,001 LANGUAGES! 🇬🇧 🇮🇱 🇬🇭 🇱🇷 🇳🇴 VISIT http://lingual.rhapsodyofrealities.org PARTNER WITH US: http://rhapsodyofrealities.org/give/startnow 🗣 Spread The News & GOD BLESS YOU! #ROPC2021 #ROPC21FEB www.rhapsodyofrealities.org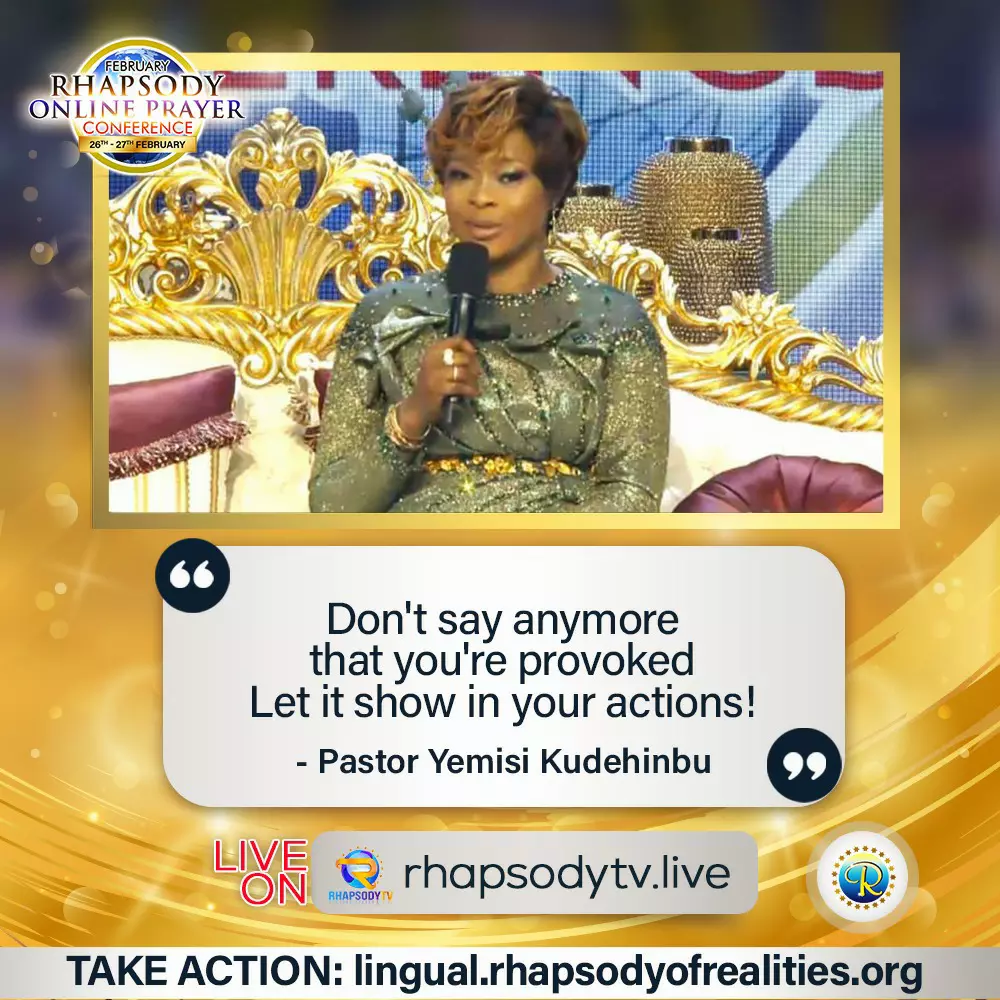 ⏰🔥ARE YOU READY FOR YOUR LOVEWORLD SPECIALS? The Spirit of God is surely set to do something special in your life this week, as you tune into another inspirational and faith-building week of LIVE broadcasts with the Man of God! Watch Your Loveworld Specials Season 3 Phase 2 LIVE on Hello Loveworld at 7pm GMT+1 daily, starting today Monday, 1st to Friday, 5th March 2021. 🌐 www.helloloveworld.tv 📱Hello Loveworld or LIVE TV mobile apps
There will be no space: A timely prophecy by the Esteemed Pastor Emmanuel Oche, in Greogory University Uturu, we had to bring in more chairs cs there was no space! Hallelujah!! #Rapathon #Campusministryrocks #Blwguu #blwzoneF
Happy birthday my ever radiant, ever pretty, ever beautiful, ever gorgeous, ever loving, ever lovely, and ever inspiring Pastor. I love you ma, right.
#CEJOS #CEGOMBE #CEMINNA #ccsunrise #WORDFEAST #NCZ1
Letter demands action over 'UK nature in freefall' Wildlife experts urge the Prime Minister to step up action on the loss of species in the UK. https://www.bbc.co.uk/news/science-environment-56212195
GLORRRRYYYYYYY💃💥 To our Highly Esteemed CMD and his lovely wife, we celebrate with you Sir/Ma. Happy Wedding Anniversary 🥳🥳🥳 #campusministrycelebrates #HappyAnniversary #blwcampusministryrocks #blwzonej
BLW SA ZONE A presents the academic and career excellence (ACE): a special initiative by the Loveworld Youth Resource Academy (LYRA), both graduates and undergraduates are in for excellence!!! It promises to be an enlightening, insightful & awe-inspiring program. Stay tuned for updates. 💯🙌💢📢😉❤️🛎️🏆
Last Sunday of the month, full of grace #Campusministryrocks #blwzoneF #blwguu
I give vent to the love of God and I am love personified just like my father. Glory be to God. Today is the day of the Lord, it's Loveworld Special with Pastor Chris 🙏 🙌 💃💃
Dcn. Ortega Ekiugbo lives for ever in our memories Thanks for serving God the way you did. Indeed, you were a perfect example of true Christianity.