Edith: I know who I am! on KingsChat Web
I know who I am! I'm from above and my life is the supernatural life of God's Word. I think the right thoughts, speak the right words and receive the results of God's Word in my life today and always. Amen!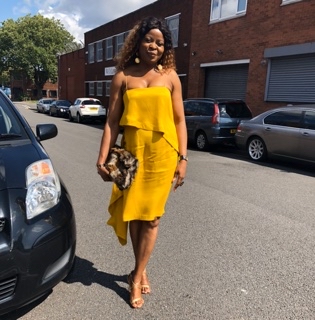 Happy birthday sir,we love you #SAZone2 #LLN #CEPretoria
Celebrating my Pastor, my father💃🏻💃🏻💃🏻 #LLN #loveworldladiesnetwork2020 #cesazone3 #cebotswanagroup
#PhotoReport More pictures from the Inner-city Mission for Children team of CE Arlington's outreach to the poor and homeless with the love of God in honor of the celebration of our dear Man of God's birthday. #GlobalDayofService #LWDayofService #IDS2020 #CETXZONE2
My mind is flooded with the light of God's Word and I only see pictures of life, strength, and health. Amen!
#grandknights #lgnrules #offer7
Congratulations Pastor Sam and Dearest Dcns May on your numerous awards! ... Of your increase relevance and impact with our gospel there shall be no end! I love you dearly and Thank God for you always! #IPPCCEMCWarri
HAPPY BIRTHDAY ESTEEMED PASTOR ALOY OKEI Today, LoveWorld Radio joins the LoveWorld Nation and the hosts of Heaven to celebrate a special gift to the body of Christ Thank you very much sir for your unwavering commitment to the spread of the gospel around the world through Radio We love and appreciate you dearly sir