Makarios@Briggs: Happy Glorious Birthday Pastor Sir. on KingsChat Web
Happy Glorious Birthday Pastor Sir. Knowing you is knowing the liquid love of our Lord n Saviour Jesus Christ. You are Grace n Love personified. I love you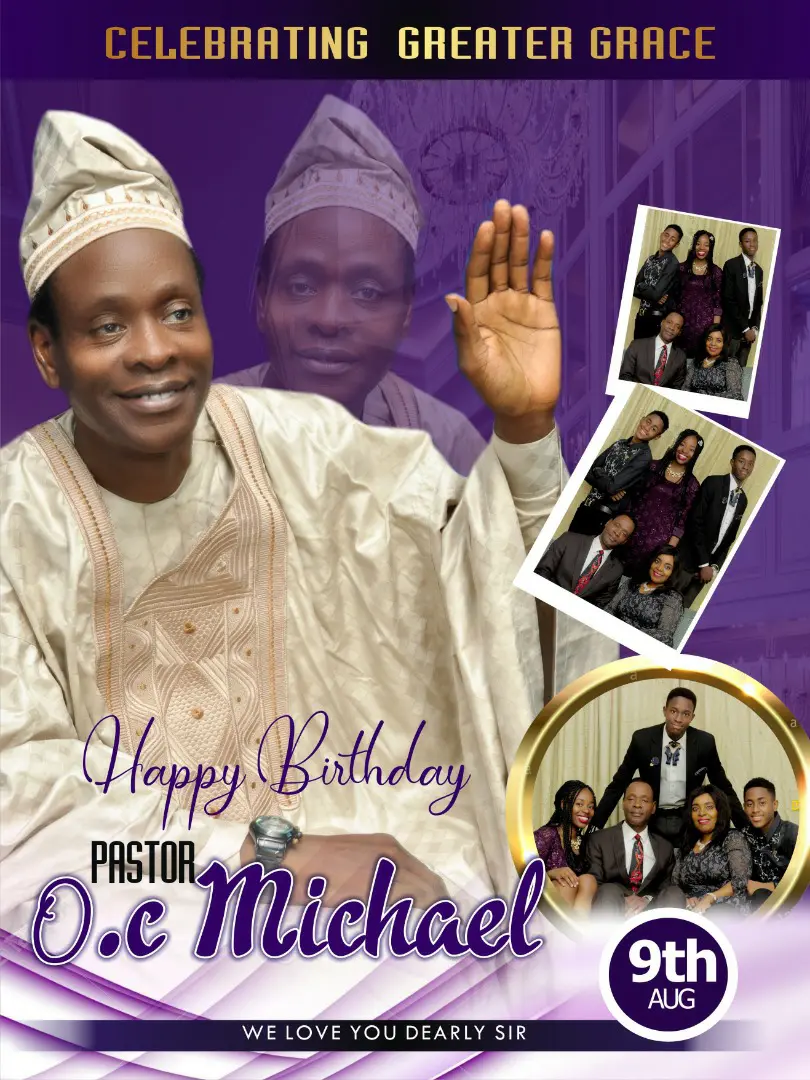 prince victor
commented:
Happy birthday to the most wonderful and handsome Pastor.
Sunday Service with Pastor Eunice Praise and worship Seesion it's our month of recovery and we make power available by our prayers. #ceabakaliki #kccsmw2020 #stillpraying #yourloveworld #prayingnow #watchliveonpcdl #monthofrecovery
Esteemed @pstdaisyobiano now ministering.. Christ Embassy Mafoluku 2 (Prosperous church) online Sunday service. https://us02web.zoom.us/j/5616613386 & www.facebook.com/daisy.obiano #cemafoluku2 #Mafolukuisrich #CELZ1ROCKS #Sundayservice #celagoszone1
Hash tags #recovery #CESAPELE #GRA
Fulfillment of prayers and prophecy!! "The churches would be full when we reopen". Yes we can't be stopped!!!
1Sam.30.8 - And David enquired at the LORD, saying, Shall I pursue after this troop? shall I overtake them? And he answered him, Pursue: for thou shalt surely overtake them, and without fail recover all.
Winning your Neighborhood Campaign Lunch 21 Days Soul winning Campaign #calmc #teamcalabarrocks #cestatehousing
The watchman is a 2 days power packaged (online and onsite) conference aim at preparing young people for the coming of Christ Jesus. PRAISE GOD!! #watchman #5millionoutreches #lwteensministry #centralchurch #cebz2
🇺🇬🇺🇬🇺🇬 GEARSHIFT 3.0 PHOTO SPEAK. BLW UGANDA🔥🚀🔥🚀 #gearshift3.0 #blwcampusministryrocks #highontheghost #blwuganda