CE Lagos Zone 2: HAPPY BIRTHDAY DEAR ESTEEMED PASTOR on KingsChat Web
HAPPY BIRTHDAY DEAR ESTEEMED PASTOR KINGS KALU!!!! WE LOVE AND APPRECIATE YOU SPECIALLY!!!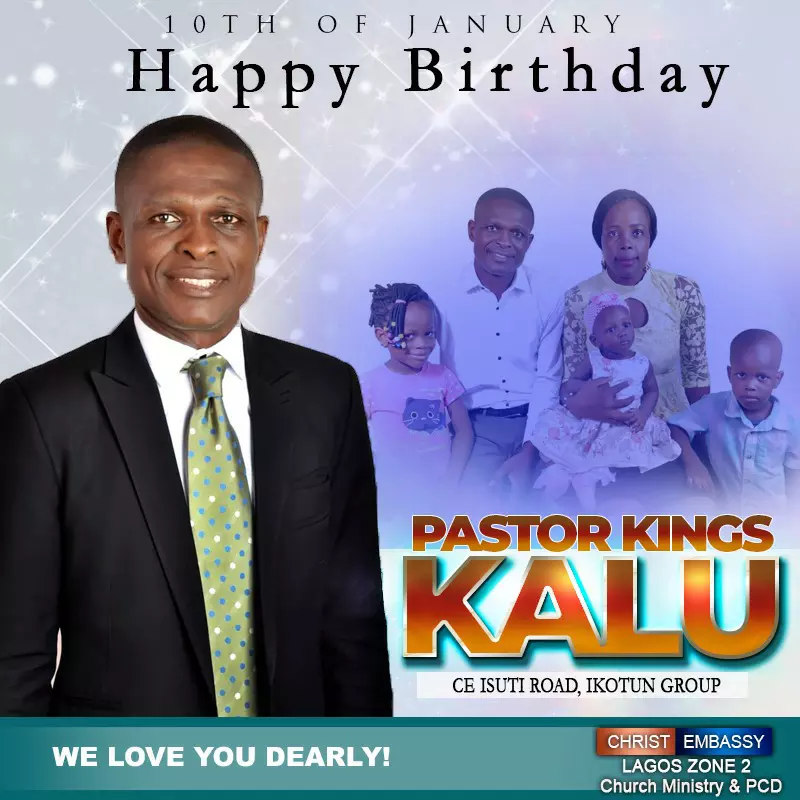 To the human mind, it's feels difficult. But Good always win..so try it, and keep at it.. Winning is sure. #ilovePastorChris #myyearoflights
I am the light of the world in me there is no darkness.. The word is ready to be served 🔥 hot and I'm ready to receive and burn. Lights Conference it's a place to be. #theyearoflights #lightsconference #PSZ #CEMaiduuguri #NWVZ2
Happy birthday to my amazing brother!! Indeed its ur year of light Keep shinning!!
THURSDAY 10 JANUARY 2018 FAITH IN ACTION WITH PASTOR RUTH MUSARURWA Galatians 3:27 KJV For as many of you as have been baptized into Christ have put on Christ. If you are a Christian, blessed are you. You've been clothed with divine authority to act in Jesus' stead. The moment you got born again you were dressed with God's authority. Your actions are backed by deity, therefore, no demon or any situation hatched out of hell can stop you. You are the light! Glory to God. #cesazone5 #YearOfLights
Lights..... Illumination Lights...... Leadership Lights...... Empowerment Lights....... Signs and seasons. Four in one lights Conference #theyearoflights #lightsconference #PSZ #NWVZ2
#Top300cellleadersconvention#ceexpressaglow#CELZ1wonderful#CELZ1rocks