Adeoluwa Bamidele: Help Health Workers and Refugees on KingsChat Web
Help Health Workers and Refugees find solace in God's Word. GIFT A BIBLE TODAY. Your gift counts! Gift Bibles at www.rhapsodybible.org/gift-a-bible/ Or via KingsPay using this code (BIBLE) click; www.rhapsodybible.org/bible-ambassador/ #giftabible #bibleisno1 #rhapsodybible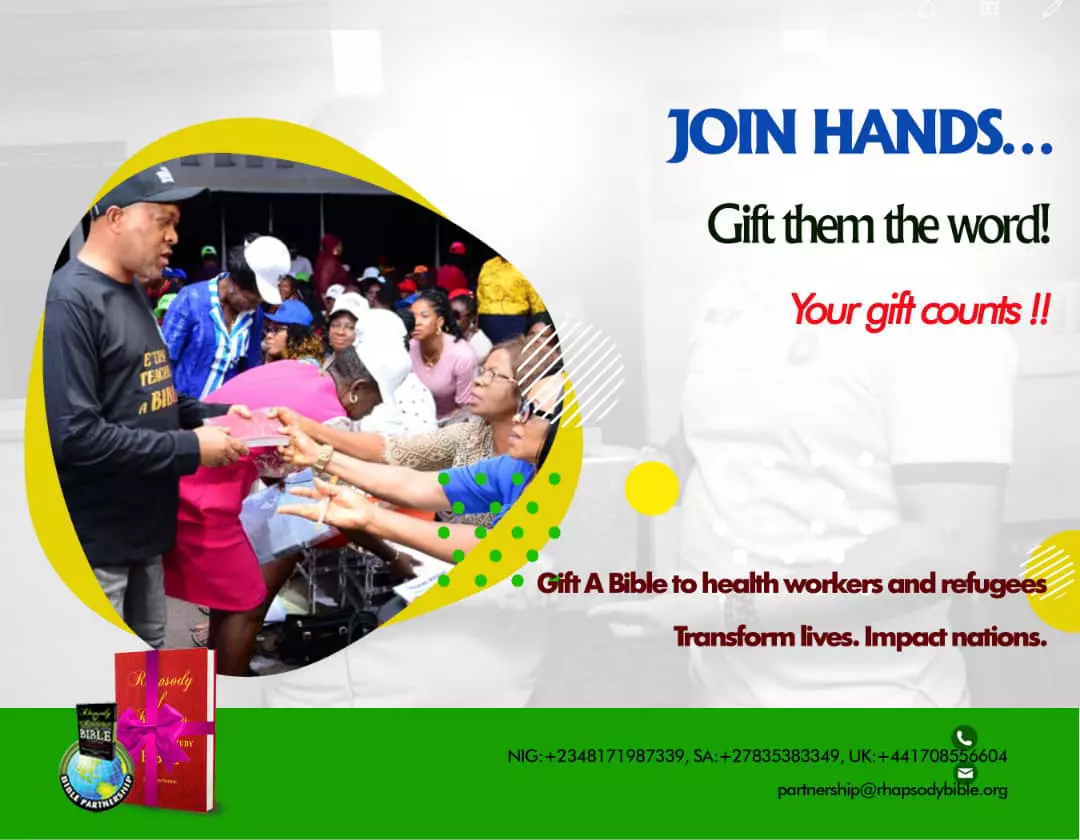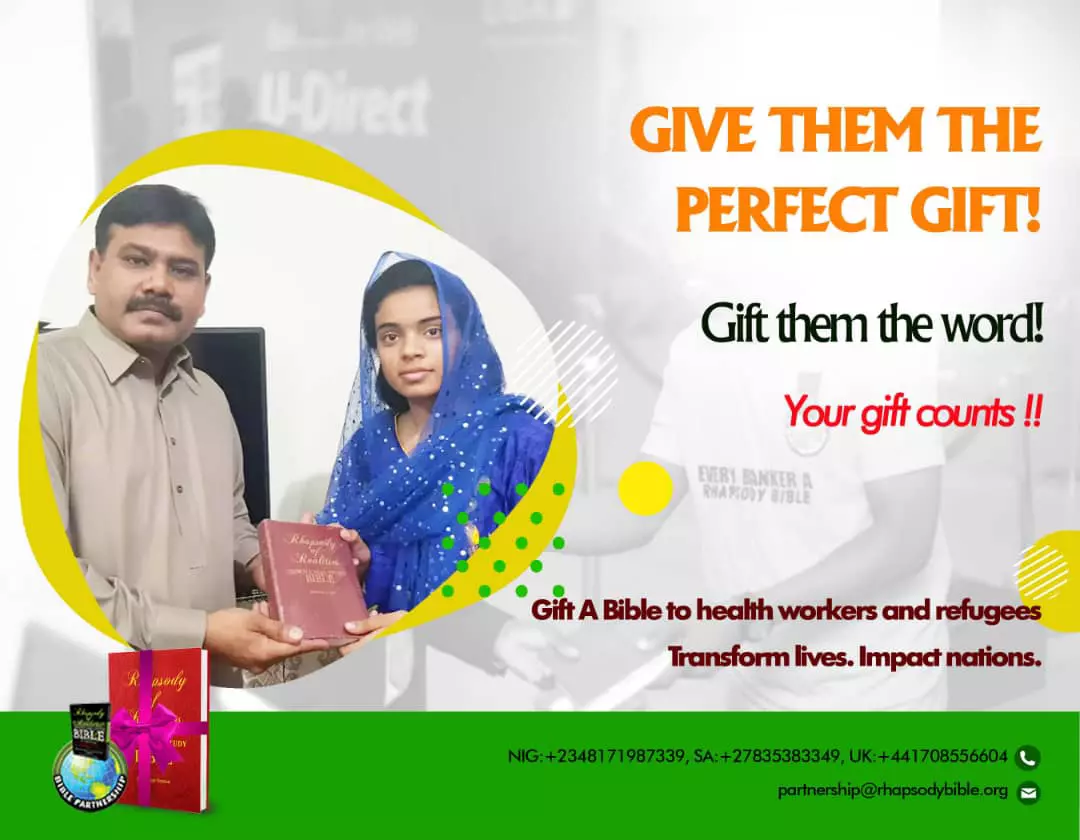 #exposeonthehigherlife #a14daystudyonpcdl #watchonpcdltv #kccsmw2020 #CeAccraGhanaZone #CeBremanAsikuma #DivineCell
#PMD2020 #CEBRIGHTONCELEBRATES2007 #ceukzone3 We celebrate perfection!
There are no words enough to dispense to say exactly how much I love and appreciate you Pastor Sir, you have made my life beautiful in and out #pmlove1907 #AmorDeiPatris #Ilovemypastor #BlwZoneK
Happy Birthday Dearest Deaconess Jane. It's your Year of Perfection and the best ever.
#exposeonthehigherlife #a14daystudyonpcdl #watchonpcdltv #kccsmw2020 #CeAccraGhanaZone #CeBremanAsikuma #DivineCell
Help Health Workers and Refugees find solace in God's Word. GIFT A BIBLE TODAY. Your gift counts! Gift Bibles at www.rhapsodybible.org/gift-a-bible/ Or via KingsPay using this code (BIBLE) click; www.rhapsodybible.org/bible-ambassador/ #giftabible #bibleisno1 #rhapsodybible 
#NEXTBIGTHING #GLOBALTEENSANDYOUTHRHAPATHON #CEMIDWESTZONE #LWTEENSMINISTRY
Help Health Workers and Refugees find solace in God's Word. GIFT A BIBLE TODAY. Your gift counts! Gift Bibles at www.rhapsodybible.org/gift-a-bible/ Or via KingsPay using this code (BIBLE) click; www.rhapsodybible.org/bible-ambassador/ #giftabible #bibleisno1 #rhapsodybible 
#50Reasons to participate in the ICM EIE #1 EIE is our innovative means in reaching indigent children whose hope of learning has been cut short by the recent plandemic Join us by clicking to give/volunteer http://icm.ngo/literacyresponse and be a blessing #EducationInEmergency