Happy Birthday to MY.....LIFE COACH Rev. Dr. Chris Oyakhilome D.Sc. D.D. Thank you for your YEARS of SELFLESS & SACRIFICIAL GIVING SIR. I LOVE YOU DEARLY SIR! #Dec7Can #Offer7 #Dec7 #Dancechallenge0712 #Canada #ceyorkgroup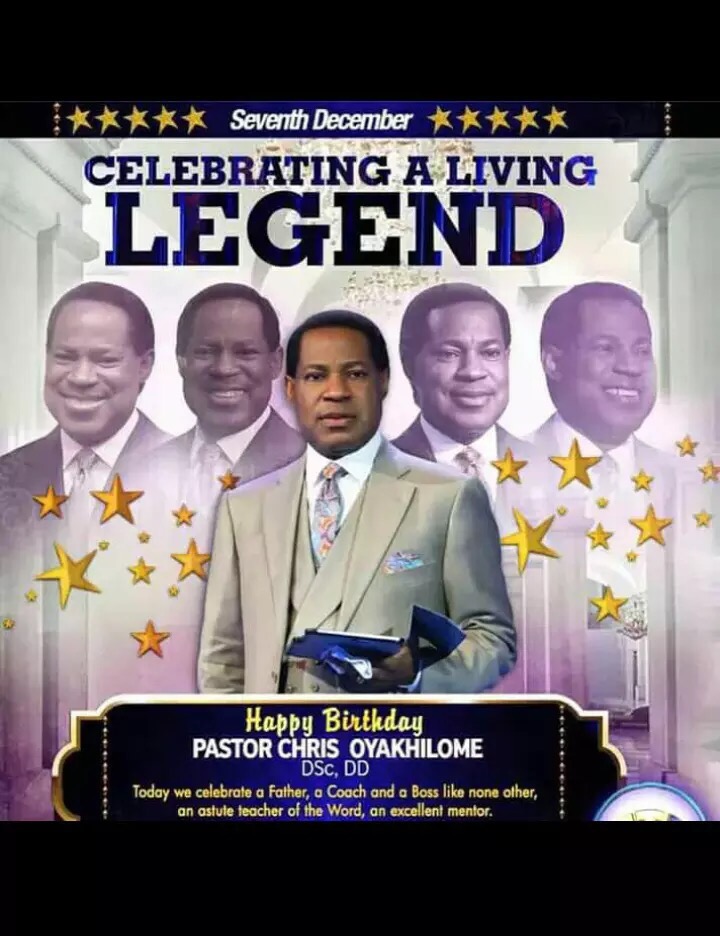 Happy birthday Sir. We love you Sir.
https://www.kingsch.at/p/TCt6M0Z
Happy birthday to my indefatigable father. Thank you sir for blessing me with a deeper understanding of the Word. I love & celebrate you sir
Father,thank You for training me in the word this many years!As a child,you fed me with milk until i could chew meat!You showed me how to be a success for God. You taught me life & How to reign! 2day,am proof dt the word of God you teach truly works HAPPY BDAY MY FATHER #BLWZONEI
Happy birthday Daddy !thank you for giving my life a meaning . We r with you till Jesus comes !
I celebrate a super legend . it just might be to little to describe what you mean to me in words but I just put in these few but powerful words - I love you Sir
Thank you sir for teaching me God's word in a unique way. You are my teacher, life coach, mentor and my pastor. You are a man sent from God to me. Happy birthday sir. Celebrating your uniqueness