USA REGION 2 TEENS MINISTRY : Still Celebrating Our Highly Esteemed on KingsChat Web
Still Celebrating Our Highly Esteemed Director and Regional Pastor Special happy birthday greeting from Sis Kim Nuonum Teens Coordinator CE Atlanta Teens Church We love you dearly Sir! #Huiosparakleseos #SonofPastorChris #SonofConsolation #PBL0201 #ceusaregion2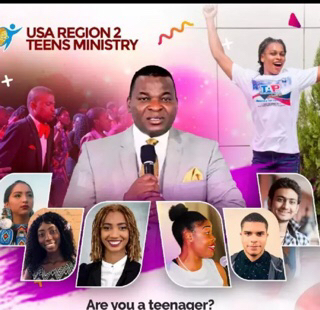 Pastor Benson avin izola
commented:
Hello 👋 my name is Rose avin and am from Canada 🇨🇦.. Earlier this month I saw an advert on Kingschat about crypto forex trading. I decided to join this particular platform . At first I thought 💭 it was a scam and they where going to rob me my money like yuri the last pozil scheme in a USA who was recently arrested but do you know what? I stated with the minimum investment $400 and I received my profit $9000 directly into my local bank 🏦 account. please you guys should help me thank my account manager Mr Jason Godwin here in Kingschat you can contact him on whatap number 📱+12402307483 you are interested in trading online and earn like me no hidden fee. or inbox 📥 him 👇👇👇👇👇
#PrayingNow - Corpers loveworld outreach fellowship in the ongoing Pastor Chris Live Prayathon. #CeAccraGhanaZone #PCLPrayathon2020 #IamaPriestinOffice
All Praise To God by LeeZee OkeZie https://youtu.be/JgQEG85XUEY #allpraisetogod #allpraisetogodalbum #leezeeokezie #newsong @officialsamsong @davoice_official #oneminuteexperiencewithgod #grateful #praise
This is that which was spoken of by the Prophet, Rev. Dr. Chris Oyakhilome, years ago. Through his phone, an individual will be identified amongst the billions of people in the world. His private transactions will locate him. He can be censored. He can be persecuted for his beliefs. His life can be disrupted completely if he doesn't conform. Thank God for the prophetic guidance of the Man of God. He was led to pioneer KingsChat. He was led to pioneer Yookos. These are messaging apps that are free of the "Big Brother" intrusion of the last days. Beloved. Don't agree to the intrusions and wickedness of these platforms and their likes. We have nothing to hide but we have to protect the universal human rights freely accorded every human being. #yearofpreparation #christembassy #cemcabeokuta
Still Celebrating Our Highly Esteemed Director and Regional Pastor Special happy birthday greeting from Sis Carama Hilton Teevo Club Leader CE Massachusetts Teens Church We love you dearly Sir! #Huiosparakleseos #SonofPastorChris #SonofConsolation #PBL0201 #ceusaregion2
Thank you to the highly esteemed CMD for the amazing training session today. What a power packed and insightful session. I am inspired! 🔥🙌🏾
Compliment of the season to you all
No one can suspend the gospel of Jesus Christ, for the gospel is the power of God unto salvation for everyone who believes.
Prophecy Alert 🚨 #TheFocused #TeevoClubCanada #TeensCan
Cell leaders and bible study class teachers training. *#Campusministryrocks #BlwzoneB