Pastor Micking P: Happy birthday Ps. Erica Ma on KingsChat Web
Happy birthday Ps. Erica Ma This is what the spirit of God whispered to me, "Then Jesus(Ps. Erica) returned in the power of the Spirit to Galilee (This year of perfection), and news of Him (her) went out through all the surrounding region. #PE09 #Ericoco #PerfectZonalAdmin #ZoneC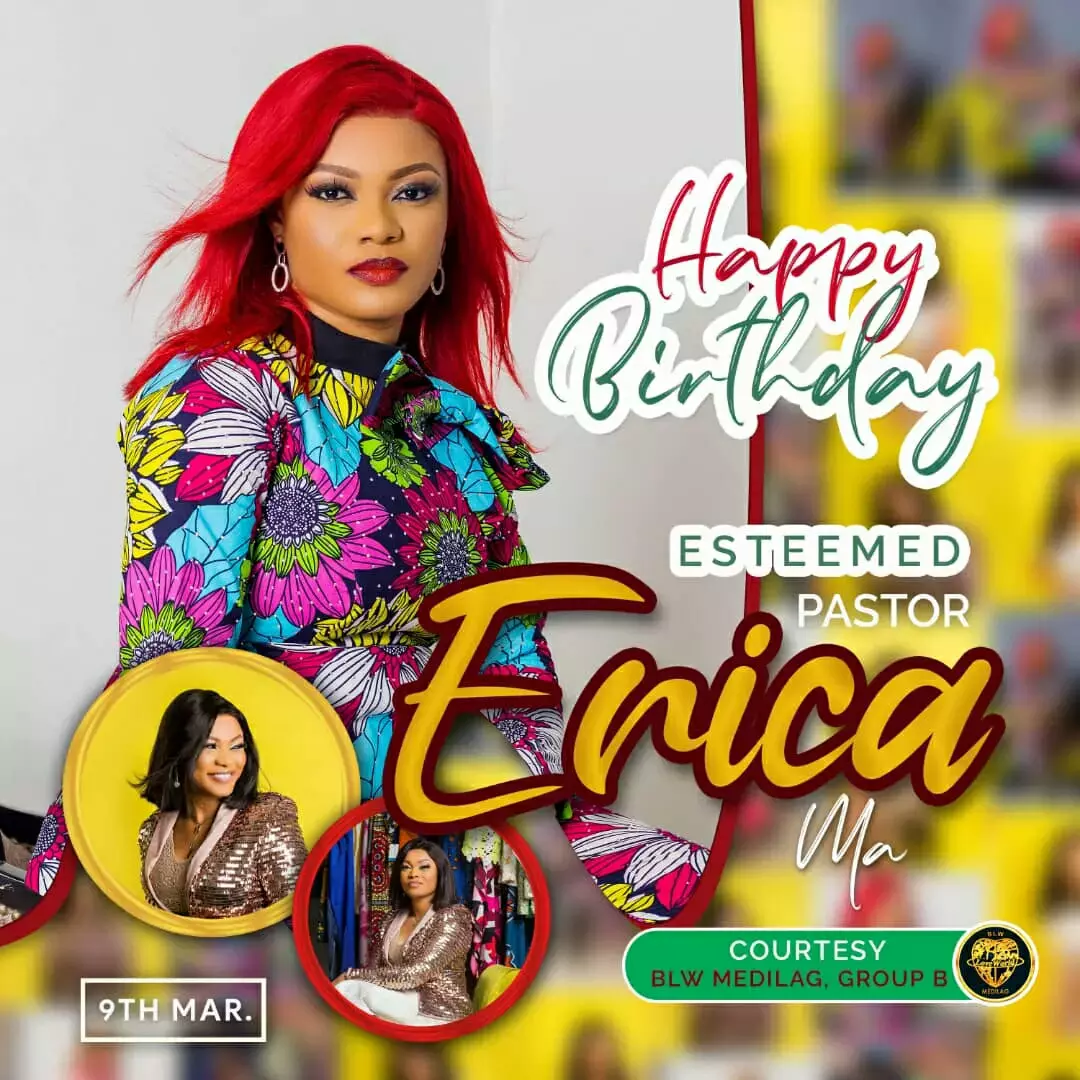 Pastor Busisiwe#TheBlessedOne!
commented:
Happy blessed birthday 🎂🍰🎊🎉my dearest Highly Esteemed Pastor Erica ma 💕💕💕💕💕💕💕. Wow I love you so so much and appreciate you so much ma. You are truly an inspiration to me in all you do. Gods very best. Much much love🥰🌸♥️🌺💐🌹🌻💝💃💞🙏🙌
💣SOMETHING BIG IS COMING! Do You Believe To See or See To Believe?? Watch Out!!! 🌪BLW Zone J Creative Arts Academy Presents "UNPRECEDENTED" This is "A Stunt By Kome" #blwzonej #arts #creativearts #blwzonejcreativeartsacademy
Night of Bliss Sapele on my mind A night to remember. #nobsapele #nobsaplele2020 #cesapele #nsszone1 #tlb
Happy birthday dearest sis Imelda - a great offspring of our esteemed director. Thank you for your passion, your work, and commitment to Children's ministry. We are blessed to have you. God bless you. Enjoy your new year. Love you dearly.
Thank you Pastor, For passing it all on: Of all that you are and have, In the Gospel of Jesus Christ our Lord. Thank you for being A QUINTESSENTIAL OF THE GOD-KIND. HAPPY BIRTHDAY SIR. I love you, and I salute you Sir.
It's 6days to the first healing service of the 2020 autum session in south Africa.. Be a part of it by giving and praying.. #healingtothenations #autumsessions2020
We are making power available. More prayers...more answers #PCLprayathon2020 #prayathon2020 #Iamapriestinoffice #CESAZone4
KINGSFOOD💝 Love Ovation 👏🕺🏻💃🏼😁!* The train journeyed to the Eastern part of Nigeria. We moved to Onitsha Prison where we distributed 800 Food Packs. Both Prison Authority & Inmates were super excited. 31 Inmates got saved during the Special Service.``` *Praise God!!!*
💣SOMETHING BIG IS COMING!! Watch Out For What You Have Never Seen Before... CREATIVITY LIKE NEVER BEFORE SEEN 🌪BLW Zone J Creative Arts Academy Presents... "UNPRECEDENTED" Watch this space for Inspiring demonstrations of Greatness!!! #blwzonej #arts #creativearts #blwzonejcreativeartsacademy