Affirmation Train: #AFFIRMATIONTRAIN 29TH MARCH. I affirm on KingsChat Web
#AFFIRMATIONTRAIN 29TH MARCH. I affirm that I am an embodiment of God's blessings! I am an heir of the Monarch of the universe and I was born into wealth and riches! I am filled with the fullness of the Father, and I am a success forever! I celebrate my riches with great joy because I am a vessel separated unto God to showcase the beauty of His splendour. As the Father is, so am I in this world. The life and nature of God are at work on the inside of me; for I am an offspring of the Word. When I call things forth, they come into being. My words are not ordinary; they are filled with divine energy, producing that which I send them to accomplish. Hallelujah! The wisdom of God is available to guide and lead me in the right paths to fulfil the dreams and visions that the Father has given unto me. I have wisdom for ministry, for my job, my business, my relationship, finances, health, and family! Hallelujah! I am on top, in charge and in control of circumstances, because Christ lives and reigns gloriously in the earth through me. The blessing of the Lord is on me; from the crown of my head to the soles of my feet. I am inundated with divine blessings. This blessing causes me to prosper in all that I do. I am like a tree planted by the river of waters. I do not know when heat comes because I am mightily blessed of the Lord. Everywhere I turn, and in everything I do, the lines are fallen unto me in pleasant places. Yes! I have a goodly heritage. Goodness and mercy are my constant companions. Glory to God! SPEAK IN OTHER TONGUES NOW • Be bold to say the same things that God has said concerning you in His Word. That is what takes you beyond salvation, to enjoy the benefits of salvation ~ Pastor Chris Oyakhilome. You Can Now Reach Us On info@affirmation-train.org www.affirmation-train.org God Bless You. #themonthofchange #wehavemoved #rhemafortoday #theyearofpreparation #alignment #excellence #affirmationtrain #talkingsession #thankyoupastorchris #prayathon2021 #hspc #stillpraying #8DOM #8daysofmeditation #healing #healingstreams #europeforjesus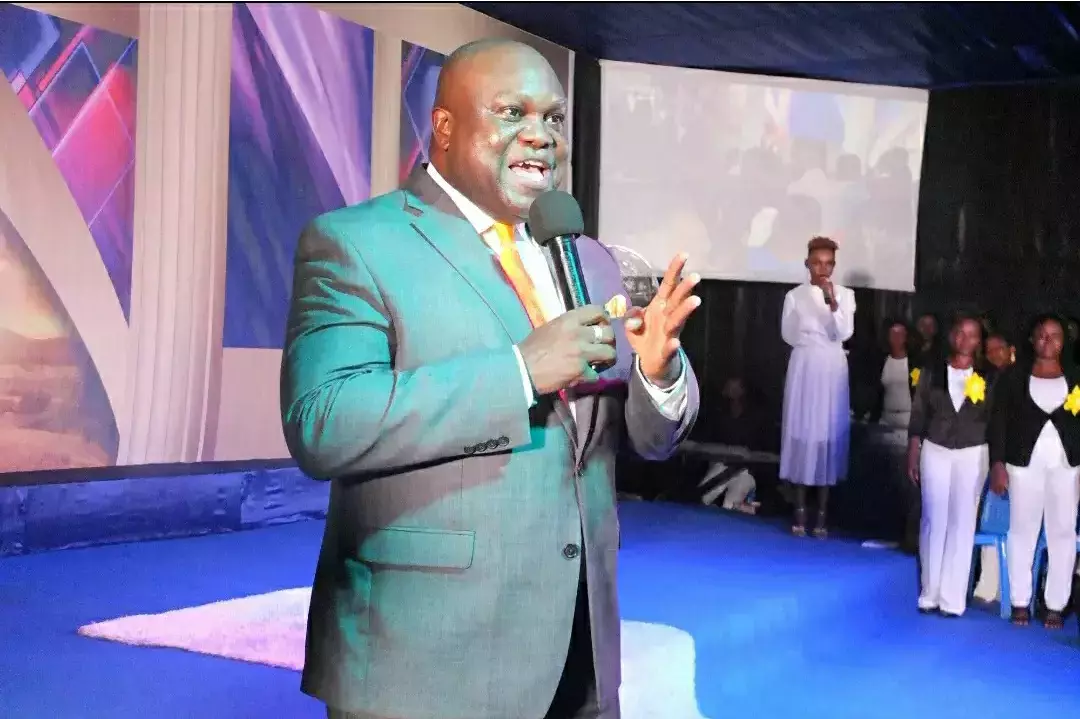 GLOBAL DAY OF PRAYER WITH PASTOR CHRIS!🌏🌟🌍🌟🌏 "When we take our priesthood seriously we are vested with that authority that God gives us as priests, to intercede for others and now we are able to prepare an ark of safety for individuals just like Noah." - Pastor Benny Hinn _ www.loveworldsat.org/live-tv _ #loveworldsat #loveworldnetworks #globaldayofprayer
...Something to shout about💃🏼💃🏼💃🏼💃🏼
#campusleadersretreat #blw2ndtierzone #blwcampusministryrocks
I own everything that God owns, for I'm an heir of God and a joint heir with Christ. The fullness of the blessings of the gospel has been made possible and available to me in Christ. God has blessed me with every blessing that exist in the heveanly realms; prosperity,victory, success,joy,peace, and all the blessings of the kingdom are now mine! Praise God! Halleluyah! #TNIGLOBAL
HAPPY WEDDING ANNIVERSARY 💒 TO MY AMAZING DAD AND QUINTESSENTIAL MOM. I LOVE YOU SO MUCH SIR, MA. .. ... .... #istandwithpastorchris #pastorChris #mediaactivist4christ #pastorChris #mediaactivist #favour #divine #cloveworld #ministryappdownloads #ltm #cetunes #Loveworldradio #jesus #Loveworld #PastorChrisOyakhilome #loveworldnext #prayingnow #pclprayathon2020 #prayathon2020 #iamapriestinoffice
GLOBAL DAY OF PRAYER WITH PASTOR CHRIS!🌏🌟🌍🌟🌏 "We don't have authority over our loved ones but we have authority over the demons that blind them." - Pastor Benny Hinn _ www.loveworldsat.org/live-tv _ #loveworldsat #loveworldnetworks #globaldayofprayer
Today a KING and a SOILDER is born, He is given a mandate to preach the gospel through music and impact his world,till the coming of our saviour Jesus christ. continually sponsor and partner with the gospel ,And will never stop. HAPPY BIRTHDAY TO ME!!!!!!! MR NOBLE .
HAPPY WEDDING ANNIVERSARY MOM & DAD! I LOVE YOU SO MUCH ❤️. THANK YOU FOR ALWAYS LOOKING OUT FOR ME AND TEACHING ME GOD'S WORD. WITH YOUR TEACHINGS I KNOW I EXACTLY WHAT TO DO AT EVERY POINT IN TIME. #istandwithpastorchris #pastorChris #mediaactivist4christ #pastorChris #mediaactivist #favour #divine #cloveworld #ministryappdownloads #ltm #cetunes #Loveworldradio #jesus #Loveworld #PastorChrisOyakhilome #loveworldnext #prayingnow #pclprayathon2020 #prayathon2020 #iamapriestinoffice #CEBENINZONE1
Happy wedding anniversary to a very unique personalities, our very highly esteemed pastor Moses and pastor Rosemary Olayemi of the Most High God. This union will know no end till the day of Jesus.celebrations all the way ... With Love from the Ekinodo's.